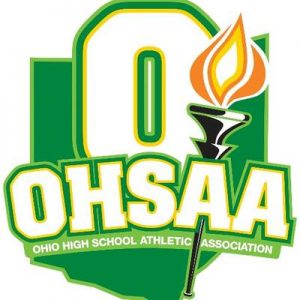 Perry's foray into the ranks of Division 1 for the post-season playoffs turned out to be a brief one year.  Next season the Panthers will return to Division 2, most likely aligned with the Massillon Tigers in Region 7.  Starting with last year's introduction of competitive balance by the Ohio High School Athletic Association, team assignments are now made annually rather than every other year.  The reassignment must be welcome news for the Perry camp, which qualified for the playoffs last year with a fine 9-1 record only to lose 24-7 to Cleveland St. Ignatius in the first round.  In each of the two previous years the Panthers advanced to the Division 2 state finals, losing both times to Cincinnati LaSalle.
Several schools have vacated Division 2 due to changes in effective enrollment, but they are being replaced by Perry and the following:
Cuyahoga Falls (dropping from Division 1)
Maple Heights (moving up from Division 3)
Toledo Central Catholic (moving up from Division 4 due to a high number of transfers; note that the OHSAA has rescinded the one-division restriction)
Dover (moving up from Division 3)
Tri-Valley (returning to Division 2 from Division 3)
Given these changes, and if the OHSAA continues with the current assignment scheme, Region 5 will have 28 members, Region 6 will have 26 members, Region 7 will have 30 members and Region 8 will have 23 members.  To balance out the regions, expect the OHSAA to reassign some of the teams in Region 7 to Region 8.
Notes:
Perry has the highest effective enrollment in Division 2 with 617 (adder of 6)
Massillon is ranked 18th out of 107 schools with an effective enrollment of 550 (adder of 50, which is the highest adder of all D2 public schools)
Tri-Valley and Dover were both moved up to D2 on account of the adder.
23 schools have zero adder.
The average adder among public schools that have a adders is 10.
Parochial school adders are as follows: Toledo Central (200), Cleveland Benedictine (169), Cincinnati LaSalle (137), Akron Hoban (136), Toledo St. Francis (134), Walsh Jesuit (114), Columbus St. Charles (99) and Toledo St. John's (97).
Toledo Central's adder of 200 increased their base enrollment by 85%, which is by far the highest percentage increase of all schools in the state.
Regions 5, 6 and 8 each have at least one significant parochial school member.,