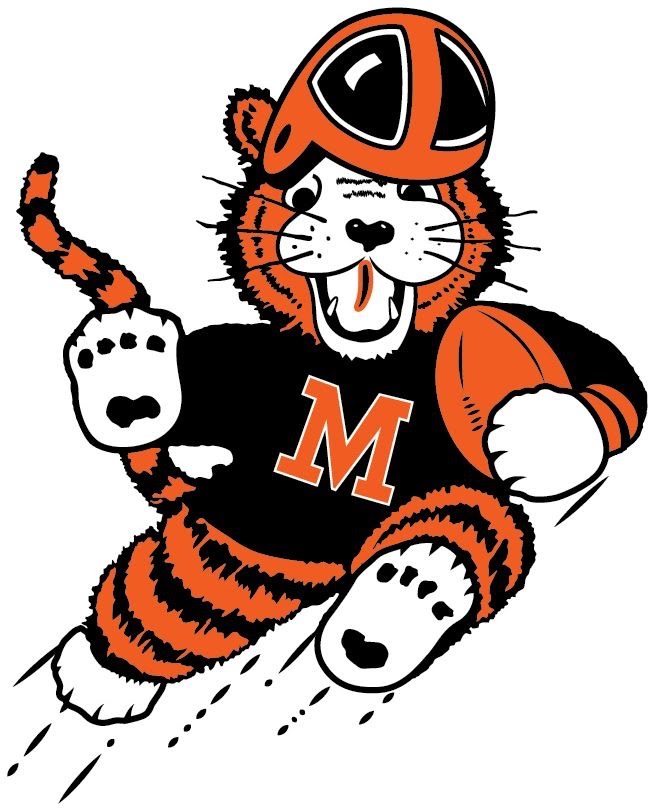 By Gary Vogt
Our Tigers were honored at the Team Football Banquet held Wednesday evening at the St. George Cultural Center.  Coach Moore called on his players to present the awards to their teammates.  The one exception was the Coaches Award, which Coach presented himself.  It was a great evening to honor our Tigers on a very successful season; especially the Seniors.
Each position coach had the honor of presenting the individual player awards.  Each Assistant Coach gave a short synopsis of each player's contribution to the Tiger's successful season.  Every player on the team was recognized.
The most decorated individual award winner was Austin Kutscher who received three awards.  He received the Team MVP award, the Lifter of the Year award and a Captains award.
The Paul and Carol David Foundation Scholarship award was presented to Logan Anania, the John Pizzino Sr. Academic award went to Anthony Ballard, while the Carl Ducky Schroeder Outstanding Offensive Lineman award went to Lucas McGuire.  The Bob Smith / Bill Snyder award went to Drake Stenger, the Lee Tressel Sideliners Citizenship Athletic award went to Hunter Anthony and the Coaches Award was presented to Neil Huth.  The Special Teams Player of the Year award was given to Klay Moll.
The ESPN 990 Offensive Player of the Year went to Jamir Thomas who previously received the Bob Commings Hardnose award at the final Touchdown Club meeting in November.  The ESPN 990 Defensive Player of the Year went to Dean Clark.
The Challenge Team Players of the Year award goes those individuals who may not be on the field Friday evening, but do the best job of giving the starters the best practice team look in preparing for the upcoming game.  This award is given to the offensive and defensive players who give the best look.  This year's Offensive Challenge Team award goes to both Luke Murphy and Jerron Hodges while the Defensive award went to Cory Campbell.
This year's team did not have permanent Team Captains but the team voted the honor to deserving individuals each week.  As a result, thirteen individuals received the Captains award.  They were Logan Anania, Anthony Ballard, Tyree Broyles, Dean Clark, Jared Foss, Neil Huth, Ty Keirns, Austin Kutscher, Lucas McGuire, Cameron Offenberger, Kameron Simpson, Jamir Thomas and Deon Williams.  Cameron Offenberger is a Franklin Elementary School student who acted as the team mascot for the season.  Great job Cameron.
It was a night to celebrate a great season and to recognize those young men that made it happen.  This year's Seniors did an outstanding job of setting the bar at a high point and now it is up the underclassmen to take the ball and run with it.  Thanks to all for the memories!