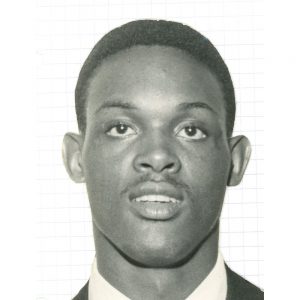 Art Hastings, Massillon's stellar running back from some 60 years ago, has been inducted into the Stark County High School Football Hall of Fame.  He joins the 2018 Class that also includes Alliance quarterback Charles Babb, Canton McKinley receiver Reggie Corner, Central Catholic running back Vince Gliatta, North Canton running back / defensive back Charlie Grandjean, Canton Lincoln coach Don Nehlen and Canton McKinley end Erie Sheeler.
The list of Hastings' accomplishments for the Tigers is impressive.  After rushing for 571 yards during his 1958 sophomore season, he lit it up the next year by rushing for 1,245 yards with an average of 10.6 yards per carry (3rd all-time).  Art also rolled up 1,485 all-purpose yards.   For his effort he was named 3rd Team All-Ohio.
Hastings topped it off during his senior year by rushing 159 times for 1,274 yards, scoring 20 touchdowns and tallying 134 points.  He also returned 12 kickoffs at an average of 21.5 yards per return.  Arguably Hastings' best performance was a 220-yard rushing effort against Canton McKinley in a 42-0 victory, where he rambled for touchdowns of 15, 29, 51 and 5 yards .  He also set the record for the longest touchdown run from scrimmage, 93 yards vs. Springfield South.  At the conclusion of the season Art was named 1st Team All-Ohio.
During his 3-year career for the Tigers, Hastings racked up 3,090 yards (first among all Massillon running backs), while scoring 34 touchdowns.  He also contributed to three wins against Canton McKinley.  His teams, coached by Leo Strang, compiled a record of 28-2-1, capturing two state / national championships (1959 and 1960).
Congratulations to Art Hastings.