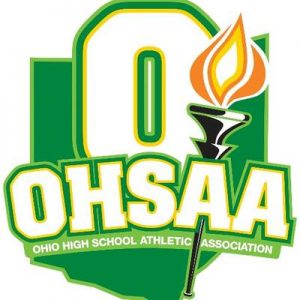 Tigers bounce back and take aim at Findlay
By JOE SHAHEEN
Tom Stacy did not want the Massillon Tigers to go deep into the playoffs with the taste of their Week 10 defeat at the hands of rival McKinley lingering in their mouths.
There will be no such problem when the Tigers travel to Mansfield's Arlin Field to take on the 10-1 Findlay Trojans in a Division I Region 2 regional semifinal Saturday evening at 7.
That's because Massillon got right back up on the horse after being bucked off the week before, and dealt game but overmatched North Canton Hoover a 45-14 defeat in front of an announced crowd of 8,954 at Paul Brown Tiger Stadium, Saturday.
The Tigers found the end zone on their second possession of the night and their defense was back to its usual aggressive, physical form in keeping Hoover off the scoreboard until Massillon had built an insurmountable 31-0 lead.
"This game was huge for us," said senior co-captain Antonio James. "We needed to bounce back after we got dismantled last week, and this was a good bounce back for us. Hopefully we can keep it going until we meet the Pups again."
Junior co-captain Brian Gamble was his usual dominating self, laying hard lick after hard lick on Hoover ball carriers while rushing for 146 yards and two touchdowns. He also caught a touchdown pass for good measure.
"We told everybody we were going to bounce back and we did," Gamble said. "Right now we have to focus on next week.
"It's like coach Stacy says, we have to play smart, physical and fast, and we're going to do that again against Findlay."
The Massillon defense applied relentless pressure on Hoover quarterback Josh Nettleton, and forced three turnovers. The Vikings did accumulate over 300 yards of total offense but were just 3 of 15 on third down when it really mattered.
"We just came out and we were focused and got the job done," said senior Dirk Dickerhoof. "Now we're looking toward next week.
"It was really important to get our confidence up after getting beat last week. There was no doubts in our minds once we got the first touchdown. We just came on from there."
Gamble had plenty of help on offense. Senior tailback Lanale Robinson rushed for 117 yards and a touchdown in just 12 carries. Junior quarterback Bobby Huth rebounded with a 10 of 15 passing night for 172 yards and a touchdown. He also capped off the Tigers' first scoring drive of the evening by skirting right end and diving into the end zone from three yards out with less than a minute to play in the first quarter.
"I got after Bobby after watching the (McKinley) tape and he said he was going to run the ball with a lot more aggression this week," Stacy said. "I thought he did that."
Hoover got a first down on its ensuing possession after Huth's touchdown dive but was quickly forced to punt, setting Massillon up with first down at its own 30.
After two Robinson runs netted a Tiger first down at the 41, Huth rolled to his right and connected with Zack Vanryzin for what ended up as a 38-yard gain to the Hoover 21.
Huth found Gamble for 11 more yards on the next play, then Gamble took a handoff and went around right end for an 11-yard touchdown at 9:49 of the second quarter. Steve Schott tacked on the point after and the Tigers were up 14-0.
Schott nailed a 28-yard field goal in the last minute of the half to put Massillon up 17-0 at the break.
The Tigers removed all question about the outcome by taking the second half kickoff and covering 79 yards to paydirt in just two plays. The first was a 21-yard Huth laser to junior wideout Trey Miller. The score then came on a short completion to Gamble in the right flat that the 6-foot, 190-pound tailback turned into a 54-yard touchdown jaunt.
Schott's conversion kick made it Massillon 24, Hoover 0 at 11:21 of the third quarter.
The Massillon defense put up a score on Hoover's next possession when senior linebacker Robert Morris shot a gap and tipped a Josh Nettleton pass into the hands of senior lineman Lorenzo Grizzard, who carried the ball 58 yards to the end zone. Schott's kick made it 31-0 at 8:14 of the third period, and all doubt had been removed.
"Our kids came out and played mad and we wanted them to," Stacy said. "If you're really a competitor you'll do that and our kids did a nice job of that tonight.
"A lot of it is we just have a bunch of kids who really love to play the game. It makes it a lot easier to get them ready when they have the innate desire to play the game."
Hoover head coach Don Hertler Jr., who endured a 1-9 campaign in 2004 but has had his Vikings in the playoffs eight out of the last nine years, was philosophical afterward.
"Massillon is a better team than us," he said. "Our kids had a great comeback season. I'm real proud that they handled themselves with class. We just got beat by a better team.
"The Tigers are a good team and that's why they won nine games. They played good competition all year. They're strong. They're athletic. They're well coached. They're about what we thought they were. They beat us in every phase and they did a good job."