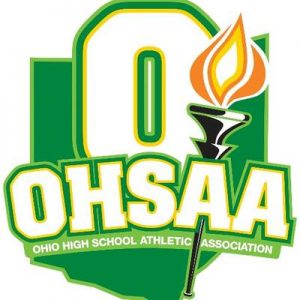 Tigers on prowl for Garfield
Fire‑and‑brimstone talk spurs team's comeback
By STEVE DOERSCHUK
Independent Sports Editor
Walsh Jesuit's Warriors thought they had pulled the plug on the Mas­sillon Tigers' 1989 season Saturday night.
They didn't realize Paul Brown Tiger Stadium runs on reserve pow­er when it has to.
"Somehow, we were going to win this game," Massillon linebacker Craig Turkalj said on the sidelines during the closing seconds of his team's improbable 42‑24 Division I playoff victory.
Turkalj glanced to the west grandstand, where Massillon's share of the crowd of 12,500 was in a frenzied commotion.
"The city," Turkalj said, "de­serves this."
City boss Frank Cicchinelli was as happy as the next guy who watched the Tigers fall behind 24‑6 at halftime before scoring the game's next 36 points. The mayor said he pored over historical data supplied by Tiger stats man Rich Cunningham to see if there was ever a Tiger comeback from as many as 18 points down.
"I couldn't find any," he said.
Everybody had his own explana­tion for the rally that propelled the Tigers (9‑2) into a Division I quar­ter‑final matchup with Akron Gar­field (9‑1) at 7 p.m. Saturday which strangely enough will be played on Garfield's home field the Rubber Bowl (the Tigers qualified for the playoffs by finishing first in Region 3; Garfield nabbed the fourth and final qualifying spot).
Equipment manager Keith Her­ring listened in on a halftime speech delivered by assistant coach Gary Wells. Wells unloaded his first fire-­and‑brimstone job since halftime of a regular‑season game against In­dianapolis North Central. In that one, the Tigers trailed 14‑7 at half­time before outscoring the Hoosier­land invaders 30‑0 in the second half.
"Basically, Gary told the guys, 'You've got to live with this the rest of your lives. It's up to you what you want to do with the rest of the game," Herring said, "I know it got me off my stool."
Jim Goff, who played guard on an offensive line helping pave the way for an astonishing 304 rushing yards in the second half, said the Tigers made no 'X and O' adjustments at halftime.
"It was just a matter of heart," he said. "We didn't want it to be our last game. We were scatterbrained the first half. We pulled it together. And the fans … they were great."
Senior receiver Rameir Martin put the Tigers ahead to stay with a shake‑and‑bake 20‑yard touchdown pass from Lee Hurst that provided a 28‑24 lead with 11:16 left in the game.
Martin caught five passes for 62 yards and passed Marty Guzzetta as the Tigers' all‑time single ­season receiving yards leader. Martin now has 718. Guzzetta amas­sed 706 in 1979.
"Execution was the main word," he said. "We executed in the second half. We had to get our heads on straight."
Another key was a career game by senior running back Lamonte Dixon, who rushed 10 times for 182 yards ‑ 18.2 yards per carry, which isn't bad. Massillon put the game out of reach midway through the fourth quarter after Kevin McCue made a crucial interception at the 11 when Walsh was threatening to reverse a 28‑24 deficit. On the first play after the interception, Dixon was apparently caught for a short gain, but wriggled out of the pack and set sail down the right sideline for an 80‑yard gain to the 9. Hurst scored on a bootleg run on the next play.
"Some guys like it hot," said Massillon assistant coach Nick Vrotsos. "Lamonte is a cold ­weather back."
Offensive coordinator Tom Stacy and head coach Lee Owens both said they were reminded of their trip to the Division II state cham­pionship when they worked together at Galion in 1985.
"A big key was the fact we play two‑platoon football and they play a lot of guys both ways," Stacy said.
"I've seen it happen time and again," added Owens. "Teams get worn down in the playoffs. When you have guys playing both ways, the wear down factor is magnified."
Walsh quarterback Vic Ferguson was both fresh and sharp in the first half. He completed 12 of 21 passes for 200 yards and two touchdowns. He was seven of 16 in the second half for 75 yards.
"We played a little less man to man, but there were no major adjustments," said defensive coor­dinator Dan Boatman, whose pla­toon held Walsh to 105 yards in the second half after the Warriors' 280 yard first half. "We just played better."
Head coach Jerry Rardin, who has had Walsh in the playoffs three times in the last five years, thought two turnovers were the keys.
"We would have been in good shape if we hadn't fumbled on our first drive of the third quarter," he said.
Top comeback in
Massillon history?
Steve Doerschuk
Independent Sports Editor
This game was special, but then, miracles usually are.
The halftime score Saturday night was Walsh Jesuit 24, Massillon 6.
There were a lot of sad puppies on the Massillon side of Paul Brown Tiger Stadium. Several fans even headed for the parking lot.
For them, there was forgiveness ‑ they could watch the amazing story about to unfold later on a TV replay.
For those who stayed, there was a treat they will never forget.
First it was 24‑13. Hope.
Then 24‑21. Expectation.
Then 28‑24. Could it be?
Then 35‑24 … then 42‑24. Celebration.
And throw in astonishment and wild exhilaration for good measure.
And maybe one question: Where do we get tickets for the next playoff game?
In the course of football history, there have been greater comebacks. Even recently.
Two Saturdays ago Ohio State trailed Minnesota (whose uniforms look like Walsh Jesuit's incidentally) 31‑0 before rallying to win.
Somehow, though, this Massillon comeback seemed even more spectacular. Maybe it was because Walsh looked so unbeatable in the first half when its quarterback, Vic Ferguson, was gunning laser beams for 200 yards.
Maybe it was because the Tigers hadn't done very well all year against Catholic schools, losing twice and hanging on in overtime in another game.
Maybe it was because Tiger fans have had to swallow so much disappointment in recent years, and this just looked like more of the same.
Part of it, of course, was the fact it's a slam‑bang affair under any circumstances when a team comes from three touchdowns behind to win.
Afterward, the question came tip: Where did this rank among the great Massillon comebacks.
The answer kept popping up the same ‑ No. 1.
Nick Vrotsos has coached in Massillon since 1958.
"I've never seen anything any better than this," he said. "Of all the high school games I've ever seen, this is the greatest."
Jim Letcavits was an All‑Ohio end at Massillon in 1953 who is in his 22nd year as a Tiger coach.
"This has to rank as the No. 1 comeback," he said before heading off to the 25th year reunion of the Washington High graduating class of 1954.
Curtis Strawder, another assistant coach, caught some key passes from Brent Offenbecher in 1978, when the Tigers came from a 10‑0 deficit to beat McKinley 13‑10.
"That was a good one, but this one was better," he said.
Gary Wells was a Massillon senior player in 1960. In his 17th year as a Tiger coach, he delivered a fiery speech others said helped fuel the turnaround.
"This is the greatest comeback there has ever been," he said.
George Whitfield was in junior high when he watched two of the great Massillon comebacks.
"We trailed McKinley 16‑0 in 1964 and 14‑0 in 1965." said Whitfield, who was a senior player at Massillon in 1968 and now is an assistant coach. "Both of those comebacks were special because both the Tigers and McKinley came into the game with 9‑0 records both years.
"This comeback was much bigger, though, because of how far we were down."
One of the 1989 players, senior defensive tackle Scott Sirgo, was asked what was more special. Last week's win over McKinley or Saturday's comeback against Walsh.
"The McKinley game, definitely," he said. "That game is more than 100 years old."
Another teammate felt otherwise.
"The hoopla and hype with the McKinley game is great," said defensive back Chad Buckland. "But in the game itself McKinley was behind the whole way. This was a greater win because we came from so far behind."
Nobody in the orange and black camp disagreed on the bottom line.
It had appeared the season was dead, and it was quite a thing to come out alive and kicking in the race for a state championship.
Here is a drive‑by‑drive account of Saturday's games:
Walsh ‑ Start on own 20 after opening kickoff. Drive 80 yards in 12 plays. Key play: Personal foul against Tigers turns third‑and‑nine into first down at midfield. Vic Ferguson scores from one yard out. Chuck Wanat kick good at 7:02 of first quarter.
Walsh 7, Tigers 0
Tigers ‑ Start on own 11 after kickoff. Drive to 32. Lose ball on Brian Bruggeman Interception.
Walsh ‑ Start on own 49. Drive to Tiger 3‑yard line in nine plays. Key play: 28‑yard Ferguson‑to‑Bruggeman pass on third‑and‑six. Wanat 20‑yard field goal good at 1:35 of first quarter.
Walsh 10, Tigers 0
Tigers ‑ Start on own 29. Three plays and punt.
Walsh ‑ Start on own 35. Three plays and punt. Don Blake returns punt 64 yards but fumbles on 8‑yard line. Walsh recovers and drives 92 yards in 12 plays. Key play: 35‑yard screen pass to Dave Rottinghaus. Ferguson throws 4‑yard TD pass to Tom Puletti. Wanat kick good at 6:34 of second quarter.
Walsh 17, Tigers 0
Tigers ‑ Blake returns kickoff 48 yards to Walsh 37. Hurst passes 14 yards to Lamonte Dixon, 9 yards to Desmond Carpenter. Hurst scores on 2‑yard bootleg run. P.A.T. kick wide at 4:30 of second quarter.
Walsh 17, Tigers 6
Walsh ‑ Start on own 27. Drive 73 yards In nine plays. Bruggeman wrestles for reception at Tiger 15 and turns Ferguson pass Into 49‑yard touchdown play. Wanat kick good at 1:21 of second quarter.
Walsh 24, Tigers 7
Tigers ‑ Start on own 29 after kickoff. Drive to 44 in six plays. Lose ball on interception as half ends.
***
Tigers ‑ Start on own 39 after second‑half kickoff. Lose ball on interception on second play.
Walsh ‑ Start on own 46. Lose ball on Joe Pierce interception on second play.
Tigers ‑ Start on own 29. Gain 35 yards on first‑down carry by Sparkman, followed by runs of 15 by Falando Ashcraft and 11 by Dixon. Dixon scores on 1‑yard run. Gary Miller kick good at 9:18 of third quarter.