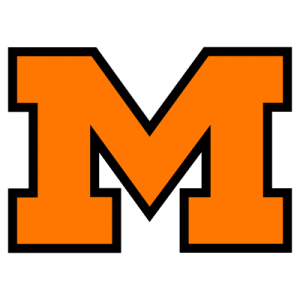 Strange magic shades Tiger victory
Rubber Bowl 'goblins' emerge in Barberton comeback
By STEVE DOERSCHUK
Independent Sports Editor
AKRON ‑ Rubber Bowl goblins howled in record decibels Saturday night, but through the chaotic uproar John Maronto could hear the victory bell.
"Anybody who has been in coaching for a while will tell you a win is a win is a win," said Maronto, whose Massillon football team won 34‑28 over Barberton in front of 8,000 fans. About 2,000 stragglers remained at the end. They learned that the way to a win is a maze with a billion possible courses.
Or, considering Barberton's comeback from a 34‑7 deficit against Massillon's second and third units, perhaps a billion‑and‑one. In this case, the Tigers won only after Barberton running back Jim Ferguson scored three touchdowns on short sweeps in the final three minutes of the game. The segment left the Tigers with two key injuries.
"Our guys played like little tigers," said elated Barberton head coach Don Ault, whose assistants were telling the players, "We're going 8‑2! We're going 8‑2!" in the background. The loss dropped the Magics to 2‑2.
Massillon Tiger fans began seeking the path back to S. R. 241 soon after senior tailback Jerome Myricks capped the latest of his spectacular nights, sweeping right and breaking tackles until he broke clear along the sideline and finished off a 43‑yard touchdown run on the second play of the second half.
The run was at once a comment on Myricks' ability and on the domination the Tiger first string imposed on the Magics. Sprawled flat either by textbook blocks or tackles broken by Myricks were Barberton defenders at the 47, 40, 35 and 30 yard lines. At the end of the connect‑the‑dots run, Lee Hurst booted a P.A.T. kick and the Tigers led 34‑7.
Myricks, a 5‑11, 181‑pounder with 4.5 40 speed and a rare slithering sense that makes tacklers miss, also scored on runs of 34 and 54 yards en route to rushing 190 yards in just 10 carries.
The Tigers won their third straight game, heading into Friday's grudge match against Austintown‑Fitch, and improved to 3‑1. In the four games, Myricks has rushed 51 times for 466 yards at a science‑fiction 9.1 per carry. He has scored nine touchdowns, seven on the ground and two on passes.
Opponents are starting to look at Myricks and say, "Phone home, Jerome." Except for sporadic bouts with the dreaded fumblitis, he's been out of this world.
Ault, Barberton's 57‑year‑old, first‑year head coach, called Myricks one of the nation's best high school backs. And then he called attention to the fact the Tigers substituted with their second and third units after it was 34‑7.
"I want to thank Massillon and Coach Maronto for what they did for us," Ault said. "That's nothing but a classy operation." Translation: Ault was elated his team could avoid a demoralizing blowout.
Myricks' final touchdown lifted Massillon's edge in net offense to 303‑92 at that point of the game.
"We asked our second and third teams to hold the lead," Maronto said. "Some strange things happened, but they did hold the lead."
In a bit of foreshadowing, four of the first eight plays of the fourth quarter resulted in one team recovering the other team's fumble. The latter three fumbles occurred consecutively, and the last was Magic fullback Pat Robertson's bobble that gave the Tigers possession at midfield. After three plays and a punt. Barberton took over at its own with seven minutes left in the game.
One of an endless stream of flags (the Tigers were penalized 14 times for 106 yards; the Magics lost 96 yards on 11 infractions) advanced the ball to midfield on an illegal block. Scrappy little Barberton quarterback Butch Momchilov, ineffective to that point, suddenly got hot. The 5‑foot‑10 junior delivered a strike over the middle to 6‑2 senior Jim Bell, who was tackled on the 6.
On the next play, Ferguson, a 6‑foot speedball, sprinted around left end and went untouched into the left corner of the end zone. Dan Dimick's kick made it 34‑14, but only 2:53 remained.
Seconds later the Magics regained possession on a fumble 32 yards away from the goal line. Momchilov quickly passed over the middle again, this time to Ferguson at the 9. At that point, the Tigers sent their first unit back on the field.
But Ferguson scored again anyway on the same play that had got him the previous touchdown. Again he easily found the left corner of the end zone.
It was a costly play for the Tigers. Co‑captain John Miller, who had checked back into the game at inside linebacker, re‑injured a sprained ankle that sidelined him during much of the pre‑season.
"It looks like John's ankle is going to keep him out a while," Maronto said solemnly.
Attendants formed a human seat to carry Miller off the field. Dimick then kicked another P.A.T. and it was 34‑21 with 1: 37 left.
The Magics' luck hadn't run out. Barberton sophomore Mark Jung dove on the ensuing onside kick, which had squibbed all the way to the Massillon 36‑yard line. Momchilov again heaved a bomb over the middle to Ferguson, who caught the ball at the 5. The Magics called their second time out, then threw an incomplete pass, then turned Ferguson loose on the by‑now familiar sweep left. He scored again, Dimick made the kick ' and suddenly the Magics were within a miracle of victory with 28 seconds left in the game.
Barberton players turned to the few hundred fans left on the home side of the Rubber Bowl, exhorting them to get up and holler. Even though the Tigers got the ball when the ensuing onside kick went out of bounds, and sat on it until the clock expired, the Magics hollered off into the night as if something wonderful had happened.
In the Massillon camp, there was concern over injuries to Miller and to defensive tackle James Bullock, who also re‑injured an ankle during one of the late defensive stands.
The Tigers had established their dominance early. Barberton received the opening kickoff and punted after three plays. Massillon unleashed several of its weapons on a 10‑play, 75‑yard touchdown march. Runs by Myricks, Stafford and Vernon Riley and passes from quarterback Erik White to Wrentie Martin and Gerald Pope systematically moved the ball from the Tiger 30 to the Magics' 34.
The Tigers were so confident they could move the ball that they went for it on fourth and inches from their own 39. White sneaked for the first down. On second down from the 34, Myricks followed fine blocking on an apparent 10‑yard gain up the middle. But using his surprising power, he exploded out of a three man pack to streak into the right corner of the end zone. The point‑after kick failed and it was 6‑0.
The Tigers forced another punt then had to punt themselves, but got the ball back when Magic return man Erik James fumbled. Jason Relford pounced on the ball at the Barberton 34.
White drilled a rocket into the end zone that Craig York couldn't contain. It became fourth and four, when the bench sent in a play that worked beautifully, the old bootleg. Martin went in motion right, influencing the Magic defense in that direction. White deftly faked a handoff right to the fullback and tucked it in his gut while whirling around the left side. The 6‑51/2 senior weaved his way into the end zone on a 27‑yard run. A two‑point run failed and it was 12‑0 with 10:17 left in the first half.
"The Tiger defense again stopped Barberton on three plays. Massillon took over on its own 46 after the punt. On the first play, Myricks followed good blocking over the right side then popped outside to where he had clear sailing for a spectacular 54‑yard touchdown run. Lee Hurst's kick made it 19‑0 with 8:23 left in the second quarter.
The Tigers would have had good field possession again moments later but Myricks, playing deep man on the punt, fumbled and the Magics' instead got the field possession at their own 46. Aided by two personal foul penalties, they moved 54 yards in six plays, capped by a 4‑yard run by Ferguson, who started left on a sweep then made a quick cutback and scored easily.
Late in the half, the Tigers mounted another running passing drive that resulted in a score. They covered 63 yards in seven plays, with Miller, playing running back, bolting over from the one. Riley ran for a two‑point conversion and it was 27‑7 with 1:37 left in the first half.
Stafford wound up with another good night at fullback, gaining 78 yards in only eight carries.
Ferguson carried 15 times for 103 yards. Robertson, the brother of NBA point guard Alvin Robertson, carried 19 times for 70 yards.
White completed four of 10 passes for 40 yards before being relieved early in the second half by Hurst. Momchilov finished with nine completions in 18 throws for 111 yards.
In Rubber Bowl games against Barberton, the Tigers lost 9‑7, in 1977, won 21‑6 in 1979, lost 26‑24 in 1981, won 38‑7 in 1983, and came from behind at halftime to win 30‑20 in 1985.
Meanwhile, most of the Massillon‑Barberton games played in Paul Brown Tiger Stadium have been Tiger romps, including last year's 56‑0 blowout.
The Tigers now turn their attention to Austintown Fitch, which desperately needs a win after its 2‑2 start. Fitch leads the all‑time series with the Tigers 2‑0, having won in 1985 and '86. Fitch's head coach is former Massillon player David Hartman.
Asked about getting ready for Fitch, Maronto said, We have a lot of work to do. We have to reshuffle our thoughts a little bit and make a decision on what the best course will be."
MASSILLON 24
BARBERTON 28
M B
First downs rushing 13 9
First downs passing 0 5
First downs by penalty 1 2
Totals first downs 14 16
Yards gained rushing 320 202
Yards lost rushing 2 8
Net yards rushing 318 194
Net yards passing 33 130
Total yards gained 351 324
Passes attempted 12 19
Passes completed 4 10
Passes int. by 0 0
Times kicked off 6 5
Kickoff average 56.0 29.8
Kickoff return yards 24 29
Punts 2 6
Punting average 25.0 29.3
Punt return yards 5 4
Fumbles 6 4
Fumbles lost 5 3
Penalties 14 11
Yards penalized 106 96
Number of plays 41 61
Time of possession 19:02 28:58
Attendance 8,000
Massillon 6 21 7 0 34
Barberton 0 7 0 21 28
First quarter
M ‑ Myricks 34 run (kick failed) 5:51. Drive covered 75 yards in 10 plays.
Second quarter
M ‑ White 27 run (pass failed) 10:17. Drive covered 33 yards in 4 plays.
M ‑ Myricks 54 run (Hurst kick) 8:23. Drive covered 54 yards in 1 play.
B ‑ Ferguson 4 run (Dimick kick) 4:26. Drive covered 54 yards in 6 plays.
M ‑ Miller 1 run (Riley run) 1:37. Drive covered 63 yards in 7 plays.
Third quarter
M ‑ Myricks 43 run (Hurst kick) 10:57. Drive covered 63 yards in 3 plays.
Fourth quarter
B ‑ Ferguson 6 run (Dimick kick) 2:53. Drive covered 81 yards in 10 plays.
B ‑ Ferguson 9 run (Dimick kick) 1:37. Drive covered 32 yards In 2 plays.
B ‑ Ferguson 5 run (Dimick kick) 0:28. Drive covered 36 yards In 5 plays.