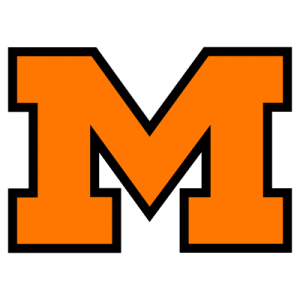 RAYEN-M.H.S. TIE SCORE
Repeated penalties prevented the Massillon high school football team from handing defeat to Rayen high, of Youngstown, Saturday at Youngstown. As a result of the penalties the Mahoning county lads played a 7 to 7 tie game with the orange and black.
Time after time the orange and black carried the pigskin to within scoring distance, only to be penalized. In the third quarter after Archbold had intercepted a Rayen pass and carried the ball into Rayen's territory, the local lads were penalized 15 yards for an illegal play and 15 yards more when Thomas began arguing with the referee, totaling thirty yards on the one down.
Rayen drew first blood of the game, when it broke into the scoring column in the second period. A series of passes brought the ball from midfield to Massillon's seven yard line, where Massillon was again penalized half the distance to the goal. Then with the ball on Massillon's three and a half yard line, Elliot, Rayen fullback, carried it over for the first set of markers. He also kicked goal.
The orange and black came back in the third quarter. A pass, Thomas to Wittman, carried the ball to Rayen's 20 yard line. Two end runs by "Swig" Thomas brought the ball to the three yard line from where Archbold plunged through Rayen's line for a touchdown. Thomas kicked goal.
Graybill early in the fourth quarter sustained an injured hand which forced him to retire from the contest. Stuhldreher, sub-quarter, had previously been in the game and could therefore not enter the game except at the beginning of a quarter. Thomas was shifted to quarter, Wittman going to left half and Herman to end.
Massillon. Pos. Rayen.
Wittman le Hogan
Kemp lt Rickert
Clay lg Moore
Ertle c Carney
Tilton rg Hogan
Oberlin rt Hall
Jones re Howells
Graybill qb Nardacci
Thomas lhb Jacobson
Greenfelder rhb Hough
Archbold fb Elliot
Substitutions – Stuhldreher for Graybill, Graybill for Stuhldreher, Thomas for Graybill, Wittman for Thomas, Herman for Wittman, Myers for Nardacci, Nardacci for Myers.
Touchdowns – Elliot, Archbold.
Goals from touchdowns – Elliot, Thomas.
Referee – Rotch.
Umpire – McKay.