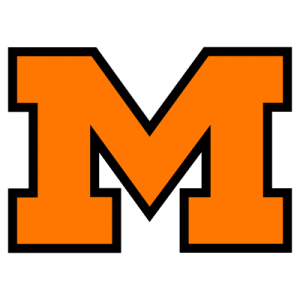 MASSILLON HIGH SCORES 9 TIMES
Almost a point a minute was the score rolled up against the Wooster high school football team by the Massillon gridders, Saturday afternoon, on the Blues field, when Massillon defeated Wooster 62 to 0.
The score stood 27 to 0 at the end of the first quarter. Wooster held Massillon in the second quarter, but during the last half of the game the defensive line crumbled before the home team's swift onslaught.
Massillon's triumph was due to a remarkable showing of smooth and effective team work.
A big improvement was noticeable in the entire line, which played a brilliant game. Speed featured the work of the back field. Greenfelder, right halfback, made several spectacular 55 yard punts.
The young Tigers are in excellent trim to battle their ancient enemy, Canton high, which was defeated Saturday at Alliance, 33 to 6.
The Canton-Massillon high football game, scheduled for November 23, will be played at Canton.
Massillon – 62. Pos. Wooster – 0.
Wittman le Starn
Harrison lt Spangler
Kemp lg Armstrong
Ertle c Abler
Clay Tilton rg Van Ness
Oberlin rt Frank
Howells re Mitchell
Graybill qb Pringle
Thomas lh Morrison
Greenfelder rh Swigert
Archbold fb Walker
Touchdowns –Thomas 3, Greenfelder 2, Wittman 1, Tilton 1, Archb