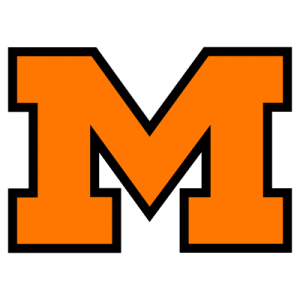 HIGH GRIDDERS TAKE 15 TO 0 FALL OUT OF RAYEN ON SATURDAY
The orange and black of Massillon high and the orange and black of Rayen high, of Youngstown, tested strength in a gridiron duel on the M. B. A. C. field, Clay street, Saturday afternoon, the local eleven downing its Mahoning county foe, 15 to 0, in a contest in which both good and bad football were mixed.
"Swig" Thomas, Massillon's brilliant halfback, scored all of Massillon's points, driving through the line twice for touchdowns, kicking one goal and throwing Quarterback Myers of Rayen, behind his own goal line in the second quarter for a safety.
It was Rayen's fumble on receiving a Massillon punt that gave Coach Snavely's boys their chance to score the first touchdown. Massillon received but was held, Archbold punting to Quarterback Myers of Rayen, who dropped the ball, Fulton covering for the orange and black on Rayen's 18 yard line. Thomas, Graybill and Archbold carried the ball to the two-yard line on shift plays from where "Swig" bucked through left tackle for the set of counters. He failed at goal.
Rayen received and Smith, fullback for the visitors, ripped through the center of Massillon's line for 25 yards but the local line tightened and Massillon gained the ball on its 40-yard line. Archbold made 15 off tackle, and Thomas skirted left end for 45 carrying the ball to the seven-yard line. With four downs in which to make the distance to Rayen's goal line, Coach Snavely's boys failed as the visitors put up a stout defense and stopped Thomas on the one-yard line on the fourth down.
Early in the second quarter with Rayen in possession of the ball on its 10-yard line, Thomas dashed in and threw Mardacci over the line for a 11-yard loss and a safety. Rayen gained the ball on its 20-yard line and was held, punting to Thomas on Rayen's 40. The orange and black commenced a steady march to the goal line which ended when Thomas carried the ball over from the one-yard line. He kicked goal.
Rayen was never dangerous, and did not get within Massillon's 20-yard line at any time during the contest. In the second half Massillon's play seemed to lag, although Thomas gained almost every time he carried the ball. Archbold and E. Graybill also made nice gains. Graybill was injured near the middle of the fourth quarter and Fulton was sent to quarter and Miller to right end. Converse did not get into the game, injuries sustained in the Akron West contest keeping him on the sidelines.
Massillon had all the better of the duel with the Rayenites, making 15 first downs to five for the invaders. Both teams punted five times. Massillon did not complete any forward pass until the fourth quarter when Thomas and Fulton negotiated two successful heaves. Rayen failed to gain an inch by the serial route, failing to complete a pass out of five attempts.
Thomas was Massillon's big star on offense. He was almost unstoppable and rarely failed to gain. On the defense the line played a strong game but Taylor who supplanted C. Graybill at left guard early in the game put up a bear of a game on defense and exhibited about the hardest tackling of any member on the team.
Following is the line-up and summary:
Massillon – 15. Rayen – 0.
Edwards le Rubenson
Cheyney (c) lt Parker
C. Graybill lg McMillan
Ertle c Carney
Harrison rg Halls
Oberlin rt McBride (c)
Fulton re O'Neil
E. Graybill qb Myers
Thomas lhb Mardacci
Wittmann rhb Hough
Archbold fb Smith
Substitutions: Massillon – Taylor for C. Graybill, Fulton for E. Graybill, Miller for Fulton; Rayen – Bromley for McMillan, McMillan for Bromley.
Touchdowns – Thomas 2.
Safety – Massillon, 1.
Goals after touchdown – Thomas 1.
Referee – Maurer, of Wooster.
Umpire – Miller of Massillon.
Time of quarters – 12 and 10.
Score by quarters:
Massillon 6 9 0 0 – 15