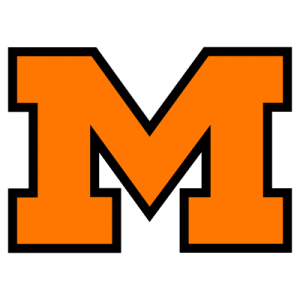 UHRICHSVILLE LOSES TO ORANGE AND BLACK SATURDAY, SCORE 14-0
Playing 11 men and a referee is a hard job, especially when the referee is the biggest part of the team.
Massillon High's orange and black eleven found this to be true Saturday and as a result brought home only a 14 to 0 victory over Uhrichsville High.
Coach Snavely's warriors went to Uhrichsville confident of their ability to smother the down staters under a big score and would have done so had they been given fair treatment. Coach Snavely and his gridders returned to this city considerably warm under the collar because of the referee's alleged faulty decisions.
Massillon scored four touchdowns but only two were declared legal by the official in charge of the game. Early in the fray McLaughlin tore his way through tackle for a touchdown but the referee ruled Archbold was exhibiting fistic skill instead of gridiron knowledge and penalized the orange and black half the distance to the goal. Of course the touchdown didn't count. Another time Uhrichsville substituted a man and before he took his place on the field the referee called play. Roderick broke through the Uhrichsville team and had a clear field for a touchdown. Then the referee realized Uhrichsville had only 10 men in the game and refused to allow Roderick to make the touchdown.
Finding it impossible to score by straight football under existing conditions, Coach Snavely told his players to open up in the last half and they did. They played rings around Uhrichsville and early in the third quarter McLaughlin took the ball over for the first touchdown allowed by the referee. He kicked goal. The second came late in the game when Houriet snatched a forward pass out of the air behind Uhrichsville's goal line. McLaughlin kicked goal.
The work of Hollinger, McLaughlin, Zorger, Roderick and Houriet stood out prominently. The team played a great game and the form exhibited was much improved over that shown at Salem a week ago. Fumbles were almost entirely eliminated.
Uhrichsville could not gain through Massillon's line and made only three first downs, these by the forward pass method.
M. H. S. – 14. Pos. U. H. S. – 0.
Harrold le Burns
Johnson lt McKee, Heck
E. Stultz lg Morris, Anthony
Bischoff c Whiting
Graybill rg Parish, Retzler
Houriet (c) re Brown, Cameron
Hollinger qb Echseld
McLaughlin lhb Hammond
Roderick fb Latto, McKee
Zorger rhb Parks, Baker
Score by quarters:
M. H. S. 0 0 7 7
U. H. S. 0 0 0 0
Substitutions: Massillon – Archbold for Johnson, Stoner for Archbold, Converse for Roderick
Touchdowns – McLaughlin, Houriet
Goals – McLaughlin 2
Referee – McCrea
Time of quarters – 12 minutes