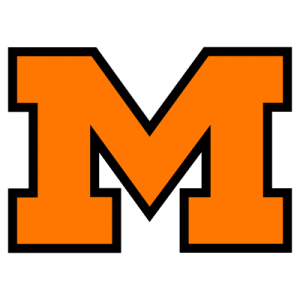 HIGH TROUNCES SALEM SATURDAY IN OPENER, 7 TO 0
A touchdown near the end of the first quarter, resulting from a forward pass which traveled from Quarterback Hollinger to Left End Harrold, who sprinted 20 yards to the goal brought victory to Massillon high Saturday afternoon in its initial contest of the season with Salem high at the latter place. McLaughlin kicked goal, making the score 7 to 0.
After the first quarter the orange and black clothed warriors were not able to score although they gained nearly three times as much ground as their opponents. Fumbles at critical moments spoiled Massillon's chances to make a larger score.
Coach Snavely's pupils swept the Columbiana boys off their feet at times by long end runs in which Captain Houriet, McLaughlin and Hollinger played the principal parts. Houriet skirted Salem's ends several times for gains averaging from 40 to 55 yards, while McLaughlin and Hollinger seldom failed to gain when carrying the ball.
The orange and black team played a consistent game for its first attempt, but several faults were noticeable, the biggest of which was fumbling. These, no doubt, will be taken care of by Coach Snavely this week.
Salem did not threaten to score. Massillon's line stopped all attempts at line plunging and repeatedly smashed through Salem's defense and nailed the man with the ball behind his own line for a loss. The ends stopped end runs and attempted forward passes. As a whole the team showed up well and should be able to win a majority of its games this fall.
Williman, Salem's left halfback, proved to be the east enders' best ground gainer and defense man. Both teams were nearly equal in weight.
A GOOD START
M. H. S. – 7 Pos. S. H. S. – 0
Harrold          le    Kyle
Johnson        lt     Whinnery
E. Stultz        lg     Logan
Bischoff         c     Faylen
Graybill        rg     Connors
H. Stultz       rt      Lampher
Houriet   (c) re     W. Reed
Hollinger     qb     Crushank
McLaughlin lhb    Williams
Roderick     fb      Bailey-Myers
Zorger       rhb     Reed-Barley
Score by quarters:
M. H. S………………………………………………………………………… 7…… 0…… 0…… 0
S. H. S…………………………………………………………………………. 0…… 0…… 0…… 0
Touchdowns – Harrold
Goals – McLaughlin
Referee – Connors
Umpire – Johns
Head linesman – Boerner
Time of periods – 10-12 minutes
Time of game – 44 minutes