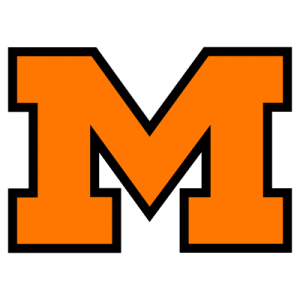 HIGH SCHOOL WINS
AT UHRICHSVILLE
At last the expected has happened.
Massillon high has won a football game away from home.
Uhrichsville, the victim, was defeated Saturday afternoon by the score of 30 to 0. This is the first football game won away from home in two seasons and great was the rejoicing.
Massillon had little trouble in defeating Uhrichsville. The local team depended upon its backfield to bring victory, while Uhrichsville played an open game, using the forward pass frequently. One pass Rider intercepted and ran 30 yards for a touchdown. Massillon was not forced to punt. Houriet, Rogers and Smith played a strong defensive game. Rudy tore through the opposing line at will and one time broke away from the entire team and ran 90 yards, being tackled from behind on Uhrichsville's two-yard line.
The scoring started soon after the kickoff. Uhrichsville received and fumbled the ball. Massillon took the ball up the field to the five-yard line, where it was lost on a fumble. Uhrichsville then started a march down the field and was not stopped until the ball was on Massillon's five-yard line, where the local team held for downs. On the first play, Rudy made his spectacular run and Kester took the ball over for the first touchdown. He kicked goal. Rider dropped one over from the forty-yard line. That ended the first quarter.
In the second quarter Rider intercepted a forward and made the second touchdown. Kester kicked goal.
In the second half, McLaughlin scored the third touchdown by a brilliant run through the Uhrichsville line. Goal was missed. Rudy bucked the last touchdown over. Goal was missed. The Massillon team was handled roughly but the referee refused to penalize. The crowd was also threatening and came upon the field on several occasions.
The line up and summary
Massillon Pos. Uhrichsville
Vogt, Rider re Whitting
Kester rt Edwards
Houriet rg Worfil
Spidle, Spuhler c Macadon
Paroz lg Miller
Theis lt McKee
Rogers re Bowers
Hollinger qb Echfield
Smith rhb Quimby
McLaughlin lhb Kennedy
Rudy (c) fb Marshall
Touchdowns:
Massillon – Kester; Rider; McLaughlin; Rudy.
Goals after touchdown:
Massillon – Kester 3.
Drop kick:
Massillon – Rider.
Referee – Beltz.
Umpire – Yingling.
Head Linesman – Booth
Time of periods – 10 minutes.