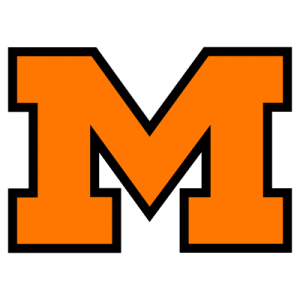 SALEM TROUNCED
BY HIGH SCHOOL TEAM, SATURDAY
Game Played on Wet and Muddy Field
Both Teams Evenly Matched,
But Massillon Puts Up Better Class of Sport
KESTER SCORES POINTS
Fumbles and Penalties Frequent
Salem Scores in First Quarter
Outplayed During the Rest of the Game by Massillon Team
Mud and glory covered the gridiron heroes of M.H.S., Saturday, for they defeated Saelm 12 to 6 at Salem on a field that resembled a young lake. Fast play and forward passes were impossible on account of the wet and slippery field. Straight football was used and after the first two downs the players were almost beyond recognition.
Despite the bad weather the game was interesting. Salem started out with a rush, pushing Massillon back to the shadow of the goal posts and with a supreme effort placed the ball over the line for a touchdown. Massillon took a decided brace on the next kickoff. The ball was returned to midfield by Rider and McLaughlin went around end for 30 yards. The ball was advanced to Salem's ten-yard line where it was fumbled. Massillon was playing stronger and soon had the ball within striking distance when it was penalized for holding. About the middle of the second quarter, Kester went through the line for the first touchdown. He missed goal.
During the second half the varsity rushed Salem off its feet, but when the ball was about to be put over the line, a fumble or penalty interfered.
In the third quarter Paroz blocked a punt which Kester recovered and ran 15 yards for the last touchdown.
Fumbles and penalties were responsible for the low score made by the local team. Connors and Johns seemed to be the whole Salem team, Johnson stopping Massillon runners time after time. The whole Massillon team played an exceptionally good game. On end Rider and Rogers busted up everything that came their way. Theis and Clay at tackles were impregnable.
It was Clay's first game of football and he certainly put up a fine game. Smith, Houriet and Paroz played good games at guard, Spidle at center proved to be a regular stumbling block for his opponents. Hollinger at quarter, ran the team in great style, picking out the weak spots and hammering that place for good gains. McLaughlin tore around the Salem ends for large gains whenever called upon. Rudy plowed through the line like a demon. Kester at full, scored all the points and was too much for the Salem team to stop.
The line-up and summary
M.H.S. Pos. Salem
Rogers le Boone
Theis lt Scott
Paroz lg Logan
Spidle c McCleary
Houriet, Smith rg Whinnery
Clay rt Gwinner
Rider re Turner
Hollinger qb Windle
McLaughlin lhb Willaman
Rudy rhb Johnson
Kester fb Connors
Touchdowns:
Massillon – Kester 2.
Salem – Johnson.
Referee – Gibson (Mt. Union).
Umpire – Allen.
Head Linesman – Duchenbroda.
Time of quarters – 13 minutes.