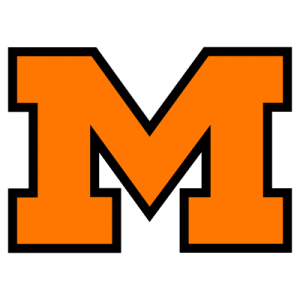 MASSILLON LOSES
TO AKRON CENTRAL
Game Was Somewhat
Slow and Uninteresting
FINAL SCORE WAS 29 TO 0
Locals Outweighed About 20 Pounds to Man
Playing Somewhat Ragged
Limbach and Becker Play Star Games For Massillon
In a somewhat slow and uninteresting game, Akron Central high defeated Massillon high at Akron, Saturday afternoon by a score of 29 to 0. The Massillon team was outweighed about 20 pounds to the man and the heavy and speedy Akron backs tore off long runs, four of them resulting in touchdowns. The locals did not put up the brand of football they have been showing in past games. The playing was somewhat ragged and although several of the locals would break through the heavy Akron line on every down, yet the man carrying the ball was not tackled. The Massillon eleven put up a hard game, but had they been at their best they would probably have lost, but by a much smaller score. Akron's goal line was never in danger. For Massillon, Limbach and Becker put up the most consistent games. Becker breaking through the line time and time again and tackling the runner and Limback tackling all over the field, bringing the heavy backs down with a thump. Much open football was played and many forward passes tried, but they were usually broken up.
In the beginning it looked like anybody's game, but after about eight minutes of play Akron rushed the ball into Massillon territory and Swinehart carried it over for the first touchdown. Crisp kicked goal.
In the second quarter Swinehart again scored for his team, circling right end for a 30 yard run and a touchdown. Crisp kicked goal.
Swinehart again played the hero in the first half and pulled off another long run for a touchdown. Goal was missed. The score at the end of the first half was 20 to 0.
In the second half Arbogast scored another touchdown and Owen booted the ball between the bars for a field goal. This ended the scoring and soon after the game ended. One of the features of the game was the rooting of the loyal Massillon supporters. About a dozen stood on the side line and kept up their yelling throughout the game.
The line up and summary
Akron – 29 Pos. Massillon – 0
Buckingham re Stern
Flower rt Becker
Jones rg Baer
Crisp c Rider
Freeman lg Theis
Lapp lt Eckstein
Bevington le Limbach
Owen-Rabe qb Hollinger
Jackson rh Rudy
Arbogast lh Miller
Swinehart fb Kester
Touchdowns:
Akron – Swinehart 3; Arbogast 1.
Goals:
Akron – Crisp 2.
Goals from Field:
Akron – Owen.
Officials: Weeks and Blackburn.
Time of periods: 15 minutes; 12y minutes, alternating.