Part 2 – Pre-Spread Offense Quarterbacks in the Massillon Tiger Football Hall of Fame
The Tiger Football Hall of Fame recognizes those individuals that have made contributions to the Tiger football experience, whether it be a player, coach, band director or just an individual who has influenced the program in a positive way.  Inductees are honored in the WHS Sports Hall with plaques that display the inductees' contributions.  As of 2022, a total of 105 members have been inducted.
Complete List of Massillon Tiger Football Hall of Fame Inductees
This entry is Part 2 of a series that presents the inductees by playing position and features quarterbacks that competed prior to the period of the spread offense; i.e., before the late 1990s.  During that time, teams characteristically stayed mostly to the ground with their offensive attacks, throwing the ball around 20% of the time.  Using elementary passing concepts, the completion percentages were usually around 40% and total game passing yardages were minimal.  But many times, the quarterbacks of this era were thrust into rushing modes.
Four Massillon quarterbacks have gained Hall of Fame distinction during this period, including Willie Spencer, Jr.,  Dennis Franklin, Dave Sheegog, Joe Sparma, George Slusser and Harry Stuhldreher.  Paul Brown was also a quarterback then, but he was inducted based on his coaching skills, and so is not included in this story.
Willie Spencer (1992-94)
Spencer was one of the most athletic quarterbacks in Massillon history.  Then again, he was playing on the heels of his father, Willie Sr., who was a sensational high school All-American running back for the Tigers in 1971.
In 1993 during his junior year Spencer became a varsity starter at defensive back and was part of a team that compiled a 10-2 record, while losing in the playoff regionals.  With an uncanny ability quickly break for the ball, he had six pass interceptions, three of which were returned for touchdowns, including 87 yards against Grove City, PA, 54 yards against Austintown Fitch and 36 yards against Akron St. Vincent.  He also recovered two fumbles, returning one for a score.  In addition, he was the backup quarterback, where he scored one rushing touchdown.
Spencer became the full-time signal caller during his senior year, where he completed 58 of 124 passes for 941 yards and five touchdowns.  He also rushed 129 times for 775 yards and 18 touchdowns, scoring 108 points.  His rushing yardage total leads all Massillon quarterbacks in that category.  Memorable games include:
148 rushing yards against Mansfield
122 rushing yards against Fitch.  His 89-yard jaunt in the fourth quarter tied the game at 7-7, after which Nick Pribich kicked the game-winning field goal.
Led Massillon to a 42-41 overtime win over Canton McKinley in the 100th rivalry game.
Completed 7 of 11 passes for 130 yards and two touchdowns, and rushed for 66 yards and two touchdowns, in a 35-28 playoff victory over Fremont Ross, a team that led by future Heisman Trophy winner Charles Woodson.
For his performance he was named Repository 1st Team All-County quarterback, WHBC Stark County MVP, Northeast Inland District Player of the Year and 1st Team A.P. Division 1 All-Ohio quarterback.
After high school Spencer played for the University of Akron and then Tiffin Univrsity.
Dennis Franklin (1968-70)
As a Massillon junior in 1969, during Coach Bob Commings' inaugural year, Franklin split time at quarterback with senior Gary Herring, completing 52% of his passes for 380 yards and three touchdowns.  The Tigers finished 7-2-1 during that rebuilding season.

The following year it all came together and with just Franklin at the QB position the team exploded with an undefeated 10-0 season.  Massillon led the All-American Conference in both rushing and passing and outscored its opposition 412-29.  In a key Week 4 matchup with state-ranked Niles, Franklin led his team to a 22-3 comeback victory.  He also scored all three touchdowns in a 22-0 win over Warren Harding and was involved in four TDs against Trotwood Madison.  The magical season was then punctuated by a 28-0 victory over previously undefeated and state No. 3 Canton McKinley.
At season's end, Massillon was voted as the best team in Ohio by the Associated Press, that campaign coming prior to the introduction of the state playoffs.
Franklin had a consistent year throwing the ball, completing 33 of 78 passes (42%) for 699 yards and 13 touchdowns.  But it was when he began to showcase his athletic running ability (79 carries for 363 yards, 4.6/att., and 9 TDs) that he became a complete quarterback.  For his effort, Dennis was named 2nd Team All-Ohio and invited to play in the Ohio North-South All-Star Game, where he was the starting quarterback for the North.  Subsequently, he received a scholarship to play football for the University of Michigan, where he became a 3-year starter.
For his high school career he played in 19 games and completed 61 of 132 passes (46%) for 1,079 yards and 16 touchdowns.  Modest statistics by today's standards, but Franklin's prowess was that he was truly a field general in leading his team to the state title.
Dave Sheegog (1963-65)
Dave Sheegog, as a junior backup quarterback, was the hero of the 1964 Canton McKinley game.  With Massillon down 14-0 entering the fourth quarter, Sheegog replaced Steve Kanner, who left the game with an injury, and he led the Tigers to a 20-14 victory.  During that memorable 12 minutes, Sheegog completed 3 of 4 passes for 41 yards and rushed six times for 39, scoring the winning touchdown off a 14-yard scramble with just 53 seconds left in the game.  The win gave Massillon an undefeated record and a 22nd state championship.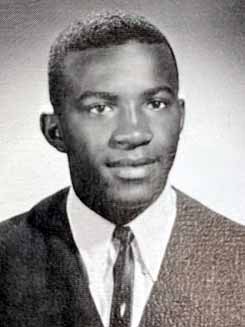 The following year, Sheegog was the starter and he help the Tigers to a consecutive unbeaten season and another state title.  His key games included:
50 yards rushing against 9-1 Cleveland Benedictine in a 29-12 victory.
5 of 10 for 90 yards passing and two touchdowns, plus 32 yards rushing against Alliance in a 22-6 win.
77 yards rushing and 3 TDs against 6-2-2 Niles in a 22-8 victory.
61 yards rushing in a 16-12 win over unbeaten Warren Harding.
12 carries for 41 yards against 7-3 Canton McKinley in another come-from-behind victory, 18-14.
Sheegog finished the season completing 26 of 72 passes for 427 yards and 5 touchdowns and rushing 106 times for 405 yards and 9 touchdowns.  He also returned 9 kickoffs for 215 yards and 19 punts for 120 yards, including one of 94 yards that went for a score.  Also, as a 2-way player, he intercepted two passes on defense, which he returned for 11 yards.  On top of that, he led the team in scoring with 59 points.
Following the season, he accepted a scholarship offer to play for Kent State University.
Joe Sparma (1957-59)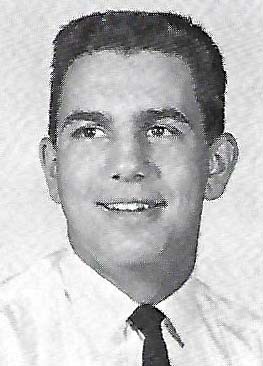 Joe had the long arm desired by most quarterbacks.  It was so long that he eventually made a career of throwing fastballs for the Detroit Tigers.  But he also made his mark in high school, including a big pass he threw in the infamous clock game against Warren Harding.  With the game tied 14 apiece and Massillon sitting on the Panther 46 yard line with just seconds remaining, Head Coach Leo Strang inserted the young sophomore to try a desperation pass.  Sparma did just that, launching the ball to the goal line and into the hands of Clyde Childers, who outjumped the defender for the winning score.  Following the game, Warren claimed that Massillon had received an extra minute of play.  But you can read the story yourself.
Sparma became the starter the following year, 1958, and led his team to the state championship (tied with Alliance).  With the team finishing 8-1-1, he tossed 9 touchdowns and ran for two more.
His senior year was even better, with Massillon finishing 10-0 and capturing both the state and national championships.  Sparma completed 28 of 85 passes form 660 yards and 14 touchdowns with just 4 interceptions.  He also punted 17 times with a 35.9 average.  Following the season, he was named 1st Team All-Ohio.  He then accepted a scholarship offer to play for Ohio State under Woody Hayes.
Sparma's record as a starter was 18-1-1 and currently holds the Massillon record for single season average yards per completion (23.6).
George Slusser (1937-39)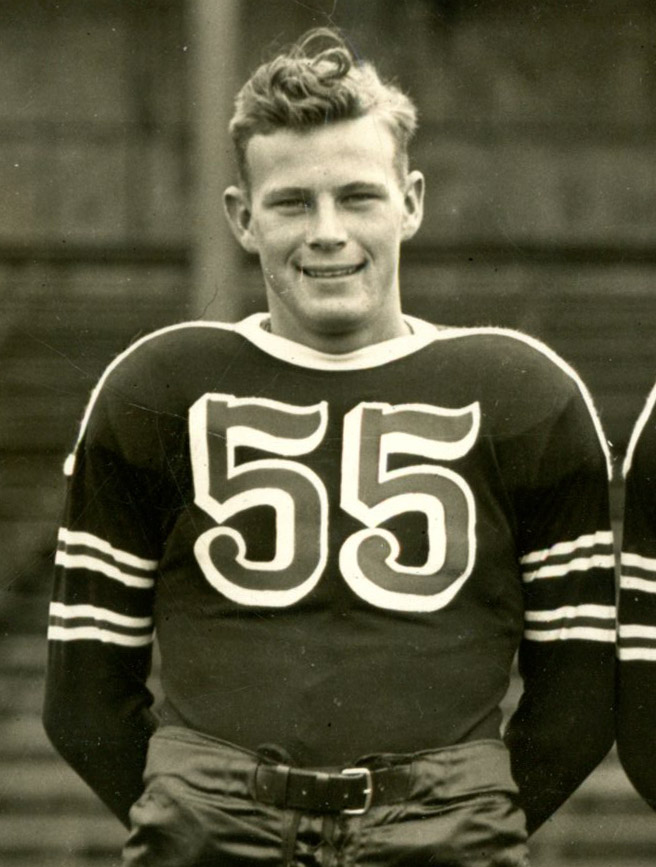 In an era when a pass in football was just an afterthought, Coach Paul Brown used quarterback George Slusser to shake things up a bit.  And he did just that, starting at the position for two years.  During that span, his team went 20-0 and captured two state championships.
In his junior year, Slusser passed for 7 touchdowns and rushing for 6.  Meanwhile, the team outscored its opposition, 302-60.
As a senior, he passed for 10 touchdowns and rushing for 18 as a senior.  Against Mansfield he passed for two and rushed for two in a 73-0 win.  Then, against Steubenville, he passed for one and rushed for three in a 50-0 win.  The team was simply dominant, outscoring their foes, 460-25.
Following his last season, Slusser was named 1st Team All-Ohio and then played for Dartmouth College.
Harry Stuhldreher
Harry (known as Hessie and Stuhlie) played for Coach John Snavely on the Tiger teams of 1917, 1918 and 1919. He was not a regular on the 1917 team, which ended with a 7-2 record and beat Canton McKinley, 7-6.
But that changed the following year.  The 1918 team was 2-2-2.  This was a unique season, when several games were canceled due to the Spanish Flu epidemic, including the one against the Canton McKinley game. In addition, the New Philadelphia game was forfeited when Coach Snavely pulled his players from the field because of what he believed was a biased ruling against the Tigers.  Final score: New Philadephia 1, Massillon 0.
The 1919 team finished 8-1.  Playing at a paltry 5′-5″ and weighing just 137 lbs., Harry started the first eight games.  The Tigers beat McKinley that year 21-0, but he was held out due to an injured arm in that one.
During his 3-year career at Massillon, Harry was described as a good, although not outstanding player.  Unfortunately, Harry never got the chance to play in a Canton McKinley game.
After high school Harry played for Notre Dame, which was coached at the time by Knute Rockne.  As a quarterback, he was considered in the media as one of the "four horsemen."  After college he had offers to play for three pro teams in the Connecticut area, but signed a contract to play for the Providence Steam Roller in the team's inaugural NFL season. Later, he was the head coach of Villanova University and then the University of Wisconsin.