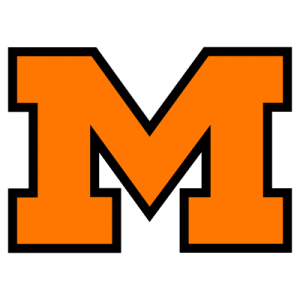 Tigers' awesome display routs Big Red
By CHUCK HESS, JR.
Independent Sports Editor
Two "Big Red Machines" have screeched to halts this week. The Baltimore Orioles took care of one, the Massillon Tigers, the other.
Combining their most awesome offensive display with another devastating effort by the "Attack Pack," the Washington high gridders pulverized Steubenville 40-0 Friday night at Tiger stadium. The season's biggest crowd, 13,861, watched the home coming massacre.
* * *
THE TIGERS, No. 1-ranked in Ohio by the Associated Press, stretched their win streak to six and took over first place in the All-American conference by one-half game. Defending champion Canton McKinley (5-0) can throw the race into a tie again with a win tonight at Niles.
Steubenville (3-3) dropped into solo occupancy of the cellar.
The Tigers got over another big hurdle in their effort to regain the Ohio toga, shed after two straight titles, in 1966. But that the Orangemen should run up as many points was surprising.
Even though Steubenville lost the AAC's second leading passer, Jeff Spahn, with concussion in the second quarter and two-way outstanding end Les Washington via the same type of injury in the fourth, Coach Abe Bryan refused to put the blame there.
"We were outplayed, out hit and out coached," he said, "Massillon is a fine team,
well-coached in its techniques, has a lot of spirit and a lot of pride."
* * *
"WE DIDN'T think it would be that bad," he said. "I knew we were making mistakes, but I didn't think we were that poor."
Commings didn't think it was any easy game for the Tigers.
"Our kids did what they were supposed to – took it to them," he explained. "They were well prepared for us and defensed us perfectly. However, our kids blocked well. We didn't expect to score 40 points. It was a pretty complete game (good in all aspects)."
The Tigers got tremendous second-effort running from tailback Mike Mauger and Larry McLenndon, fullback and Co-Captain Tom Cardinal and quarterback Dennis Franklin. Commings was unstinting in his praise of each.
Franklin has his best aerial effort with seven completions in 10 tries for 156 yards, passing for two touchdowns and a conversion. He also scored a conversion.
* * *
MAUGER DELIVERED the mail twice to the Big Red end zone. Both are gaining impetus in their drive for All-Ohio honors.
The "Iron Curtain" provided spacious running room again, firing off the ball with devastating results. A couple of the "Magnificent Seven," two-way tackles Kirk Strobel and Tim Ridgley, got ratings of "great" from Commings.
Guards Pete Jaskinski and Dave Kulik continued to spearhead the pulling and trap blocking. It appears the entire line is vying for All-Ohio honors.
"The secondary was all over their receivers like glue," Commings said, "but when you play that good, it's got to be a team effort."
The Tigers had 273-20 net yards rushing and 17-0 first downs advantages after the first half. Mauger had gained 102 of his 108 yards and carried the ball 17 of his 19 times. He got a rest most of the second half because he's been playing on a gimpy ankle since the Niles game and didn't practice much this week.
* * *
FINAL READINGS showed Massillon ahead 416-75 in net yards gained and 26-5 in first downs. Steubenville got into Tiger territory once – shortly after getting their initial first down with 10:29 left in the third quarter. The "Attack Pack" then stopped the Steubens on the Massillon 47 on fourth down by a gnat's eyelash.
Larry Harper got the Tigers off and winging with a 24-yard runback of the opening kickoff and just missed a six-pointer on a first play bomb. Seven plays and one face mask call later, Franklin hit tight end and Co-captain Steve Luke on the one with a third down,
36-yarder and Luke carried in, while juggling the ball, with 9:47 left. Split end Willie Spencer couldn't hold Franklin's conversion pass.
A Big Red series later, the WHSers took off on a 16-plan trek with Mauger barreling off tackle from the two on second down with 1:05 left. This time Franklin and Spencer found the right combination for two points.
The Tigers put together an eight-play drive after the next Steuben series. But the penetration went only as far as the Steuber 24.
Two plays later, Ridgley jumped off Jeff Spahn's bobble to give the Massillon's possession on the River City 37. Mauger carried on five of the next eight plays as the scoreboard lights blinked some more.
* * *
"THE MAILMAN" picked up 16 yards in the last four plays himself, blasting over from the one on third down with 2:49 left in the second canto. Franklin bootlegged the extra two points.
After the next Steuber series, on third down from the Tiger 42, Franklin hit Harper on the 10. "The Scooter" carried the rest of the way to stop the clock at 0:52. McLenndon ran the end for the conversion, but the Orangemen were called for clipping. Franklin tried to find Harper, but "The Meance's" pass fell incomplete in the end zone.
Harper got off a nifty 52-yard TD jaunt early in the third period only to have a holding penalty kill his effort. Later in the stanza, Bill Luke picked off a fourth-down, punt formation pass from the 50, ran back 20 yards to the Big Red 44 and another TD was in the making.
Eight plays, a 17-yard pass-run from Franklin to Spencer and a piling penalty later, the WHS team had its fifth TD, coming back from an illegal use of the hands penalty en route. Cardinal got his first counter of the season on a trap through the middle on third down from the five with 10:20 remaining in the game. Mauger's kick went under the crossbar.
Two series after, Art Thompson scampered 25 yards with a punt to start a 36-yard,
eight-play jaunt. McLenndon ended the scoring from nine yards out off tackle with 1:34 left. Tim Willoughby was brought down short of the conversion.
Shortly thereafter, Thompson ran an interception back 27-yards to the Steuber 33, but the Tigers roughed the passer. He ran another back 17 yards to the Massillon 43 to end the game.
STEUBENVILLE –0
Ends – Washington, McCaluslen, Simon, Chorba.
Tackles – Moncilovich, Stasiulewicz, Bougard.
Guards – Hargrove, DiBacco, Bauman, Stefanidis, DeFrancis.
Centers – Cohen, Christian, Hindman.
Quarterbacks – Spahn, Mavromatis.
Halfbacks – Brown, Davis, Young, Johnson, Dryden, King.
Fullbacks – Grey, Cara, Livingston.
MASSILLON – 40
Ends – S. Luke, Spencer, Stephan, McGuire, Clary.
Tackles – Ridgley, Strobel, Janikis.
Guards – Kulik, Jasinski, Sims, Marsh, Groff, J. Nussbaumer.
Centers – Studer, Gaddis.
Quarterbacks – Franklin, Dingler.
Halfbacks – Harper, Sullivan, Pattinson, B. Luke, Wonsick, Mauger, H. Nussbaumer, McLenndon, Thompson.
Fullbacks – Cardinal, Perry, Willoughby, Fletcher.
MASSILLON 14 14 0 12 40
STEUBENVILLE 0 0 0 0 0
SCORING
M – S. Luke, 37 pass-run from Franklin (pass failed);
M – Mauger, 2 run (Spencer, pass from Franklin);
M – Mauger 1, run (Franklin run);
M – Harper, 58 pass-run from Franklin (run nullified by penalty, pass failed);
M – Cardinal, 5 run (kick failed); McLenndon, 9 run (run failed).
THE GRIDSTICK
M S
First downs – rushing 20 3
First downs – passing 5 1
First downs – penalties 1 1
Total first downs 26 5
Yards gained rushing 292 74
Yards lost rushing 32 6
Net yards gained rushing 260 68
Net yards gained passing 156 19
Total yards gained 416 75
Passes completed 7-10 3-11
Yardage on passes intercepted 2-44 0
Kickoff average (yards) 7-46.9 1-48
Kickoff returns (yards) 22 125
Punt average (yards) 0 4-28.7
Lost fumbled ball 1-1 1-3
Yards penalized 5-75 3-35
Touchdowns – rushing 4 0
Touchdowns – passing 2 0
Total number of plays 67 43
OFFICIALS
Referee – Milo Lukity.
Umpire – Dr. Larry Glass.
Head Linesman – Tom Ascani.
Field Judge – Ed Steinkerchner.
Back Judge – Dr. Henley Freeman.
ATTENDANCE – 13,861.