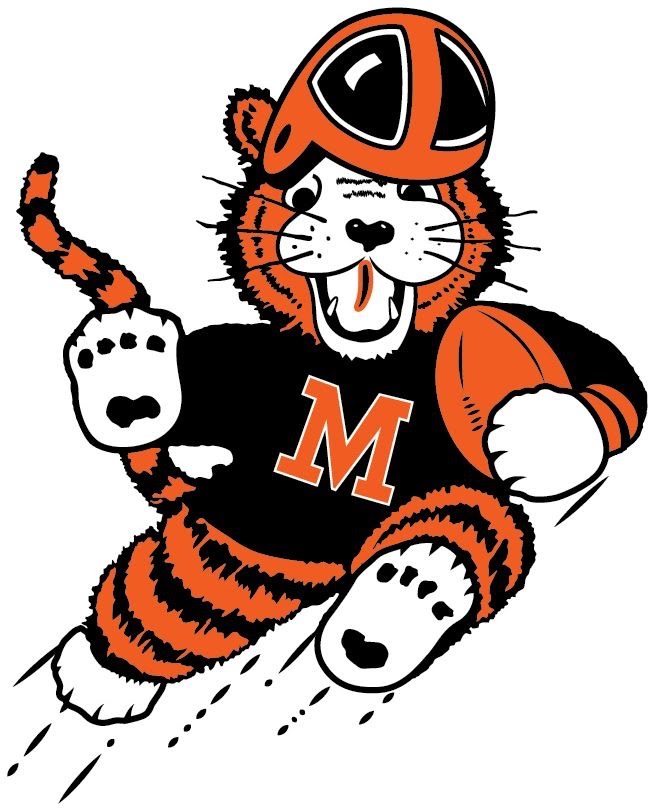 Massillon Overcomes Missed Opportunities to Defeat Uniontown Lake
Often when a team loses a game, they cite missed opportunities as the culprit.  A dropped pass.  A key penalty.  A missed tackle.  A blown coverage.  On Friday in the Division 1, Region 7 semifinal game against Lake, Massillon had several of them.  But in this case the Tigers proved they are a strong enough team to overcome those misses.  And by game's end, they were fully in control of the outcome, winning going away, 35-6.  The Tigers will now face Green next Friday in the regional finals with a chance to advance to the state tournament.
But credit also needs to be given to Lake, which played as hard as any opponent Massillon has faced this year, especially on defense.  But they just lacked the offensive firepower.  Nevertheless, they were able to stay in the game for nearly the entire first half.  Only, come the fourth quarter, they were simply out of gas and the Tigers had their way with them, finishing with 421 yards of offense, with 349 on the ground and another 72 in the air.  The Blue Streaks ended with 138 yards, with 52 on the ground and 86 in the air.  Federal League Player of the Year running back Nathan Baker was held to just 46 yards on ten carries.
Massillon received the opening kickoff and it was returned by Tyler Hackenbracht behind some great blocking to the 43 yard line.  On the first play from scrimmage every receiver went deep and they were all comfortably open down the field.  Quarterback Da'One Owens targeted and let it fly.  It was on the money and a sure touchdown.  Only, to the disappointment of all the pass was dropped.  The first of several missed opportunities.  And it set the tone for the remainder of the first half.  Two short runs afterwards and the Tigers were forced to punt.
Lake took over at their own 19 and advanced into Massillon territory, but a 3rd down sack by Malachi Card quelled the effort and forced a punt.  Massillon in turn failed to move the ball and punted back.  On the first play Lake's Noah Kennedy found Ethan Hunt open down the right sideline with the Tiger defender out of position for a 52-yard touchdown.  The PAT was missed.
Massillon then drove to the Lake 28, only to see a touchdown pass to Kyler Wiggins called back due to a man downfield and a subsequent pass into the end zone to Jacques Carter overthrown by inches.  Two more missed opportunities.
Following yet another punt by Lake the Tigers finally put together a drive, of 73 yards.  Owens carried the ball four times for 40 yards and JaMeir Gamble added three carries for 15 yards.  Finally, Mike Wright Jr. bulled it in from the one on his third attempt.  Vinny Keller's PAT was true and Massillon had a lead that they would not relinquish for the rest of the night.
The Tigers would get one more chance with minutes left in the half, starting at their own five.  A 24-yard run by Owens kick-started the effort, which was followed by a 26-yard run by Owens and a 22-yard sprint by Gamble.  Then, from the 29-yard line, Owens found Braylyn Toles at the back of the end zone for a touchdown with one second remaining on the clock.  Thus, Massillon took a 14-6 lead into the locker room.
The second half began with punt exchanges until Owens got loose for a 34-yard touchdown run.  The onside kick that followed nearly came up short when Keller's rolling ball lost energy and took a left turn after nine yards.  But it eventually righted its direction and very slowly turned over at the 50.  Patiently waiting to secure the ball were four Tiger players, with nary a Blue Streak player in sight.  However, the drive stalled (another missed opportunity).
The next possession went much better, when Mylen Lenix carried seven times for 57 yards to complete a 71-yard drive, scoring himself from the eight.  Following a Zach Liebler interception of a long pass, Massillon quickly turned that into another score.  A 46-yard run by Gamble, with 27 yards in penalties tacked on, and a 12-yard Gamble TD run completed an 85-yard drive.  Then, the Tigers recovered the ensuing kickoff and closed out the game.
Owens ended up with 17 carries for 164 yards and a touchdown.  He also completed 10 of 19 passes for 72 yards.  Gamble rushed 15 times for 131 yards and a score.  Lenix added 9 carries for 56 yards and a TD.  Card had 5.0 tackle points, 1.5 sacks and 2.5 tackles-for-loss.  Vito McConnell had 4.0 tackle points and Wright had 1.5 TFL's and a rushing touchdown.
Go Tigers!