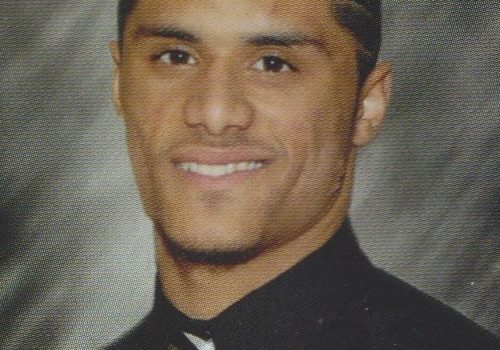 Devin Smith to Join the 2023 Massillon Hall of Fame Induction Class
In this age of specialization most high school students focus on a single sport and concentrate on it for the entire year in order to position themselves to excel once the season gets underway.  A few try a second sport and even less a third.  But it is the rare one that chooses three sports and excels exceptionally in each one.
For Massillon, one of those rare athletes was Devin Smith, who participated in varsity athletics for the Tigers in 2009 through 2011.  He selected football, basketball and track, but he was so gifted that he most likely could have excelled in most any other endeavor.  He was all-state in football, all-county in basketball and captured first place medals three times in state track meets.  To top it off, he parlayed that success into an outstanding football and track career at Ohio State and eventually into the NFL.  Now he is being inducted into the Massillon Tiger Football Hall of Fame.
High School
Smith burst onto the Massillon football scene as a junior wide receiver in 2009, playing under Head Coach Jason Hall.  There, he helped his team to a 10-4 mark and a spot in the Division 1 state semifinals, where his team was ousted by Cleveland Glenville, which was quarterbacked by future Buckeye starter Cardale Jones.  Smith led the team that year with 50 receptions for 989 yards, an average of 19.8 yards per catch.  Fifteen of those grabs went for touchdowns.  He also returned punts and kickoffs.  Four times he had multiple touchdowns in a single game.  Against Cleveland St. Ignatius he caught six balls for 135 yards, including an 82-yard TD, which stands in the Massillon record book in the No. 4 position.  Twice (vs. Warren Harding and Mentor) he scored three times, which is tied for 5th in the record list.  For his performance Smith was named 1st Team All-Ohio.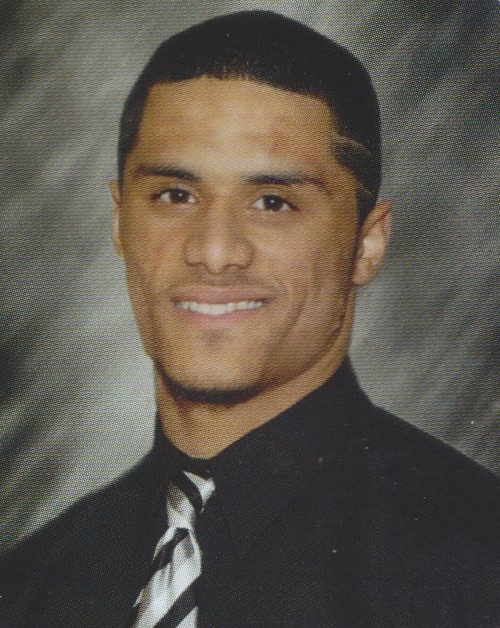 His personal stats only got better the following year, now as a 6'-1", 185 lb. team captain, when he caught 60 passes for 1,130 yards and 9 touchdowns, at 18.8 yards per catch.  His 60 receptions ranks as 4th best all-time and his 5.5 receptions per game also ranks 4th.  In eight of eleven games he accumulated at least 100 receiving yards, with a high of 144 against Akron Buchtel and 135 against Canton McKinley (seven receptions).  Against Canton GlenOak he scored the winning touchdown in a 28-27 victory on a pass reception of 45 yards from quarterback Brody Tonn.  Again, he was the primary returner on punts (14.4 ave.) and kickoffs (24.8 ave.).  Unfortunately, Massillon lost to Toledo Whitmer in the first round of the playoffs and they finished season 7-4.  But Smith did repeat as 1st Team All-Ohio.
For his career he is ranked in the Massillon records Top 4 in receptions (110), yards (2,119), receptions per game (4.4) and receiving touchdowns (24).
During his senior year of basketball he averaged 13.6 points and 6.1 rebounds per game.  He also had 28 blocked shots and 30 steals.  At the end of the season he was honored as All-County.
Devin expressed his feelings about the induction in a recent Instagram post: "I've always wanted to wear that orange and black with the leaping tiger on the side and run out under that tunnel and the announcer says 'heerrreees the tigers.'  I wore that uniform with pride and always understood that I was representing something bigger than myself.  The legendary players and coaches who came before me, the tradition of the town, history of the team!  To all my teammates, coaches in all 3 sports I participated in, to all my teachers I had and crossed paths with I thank you so much for the love and support and welcoming me with open arms!"
Track also favored Smith.  During his junior year he captured the state championship with a 22'-10" distance in the long jump.  Then he defended his crown the following year extending that mark to 24'-7".  He also became the fastest runner in the state with a 10.74 seconds in the 100 meter dash.  In both years he placed in the high jump with leaps of 6'-6".  His personal bests came in the regional meet with a 100 meters time of 10.56 seconds and a high jump of seven feet.
Rounding all that out was twice being named All-Stark County in basketball.  Then it was off to Ohio State.
College
Smith immediately broke into the ranks of on-field players as a freshmen based on his speed and uncanny ability to track down a 60-yard bomb and make the difficult catch.  If a deep ball was needed, then Smith was the man.  For the season he caught 14 passes for 294 yards and four touchdowns.  Interestingly, the 14 receptions was the best on the team, which finished 6-7 that year.  Twice in a game Smith caught the winning touchdown pass.  The first was against Wisconsin on a 40-yard grab with 20 second remaining.  The second came vs. California on a 72-yarder with 3:26 left.
Ohio state rebounded in 2013 with a 12-0 record, but was ineligible for a bowl game due to events that occurred during the previous season.  Smith caught 30 passes for 618 yards and scored six times.  The following year the Buckeyes finished 12-3 with Smith improving his stats to 44 catches for 660 yards and 8 TDs.  Included was the spectacular nation-grabbing one-handed catch of 23 yards for a touchdown against Miami of Ohio.
Finally in 2015, as a senior, Smith got to experience the thrill of a national championship by first defeating Alabama in the playoff semifinals and then ousting Oregon 42-20 in the finals.  Against the Crimson Tide he caught a 47-yard touchdown pass to give his team a lead that they did not relinquish.  For the season, Smith caught 33 passes for 931 yards and 12 touchdowns, including three scores against Wisconsin, while playing with his former high school foe, Cardale Jones.  His 28.2 yards per catch is a single-season record at Ohio State that still stands today.
Thus, for his career he caught 121 passes (15th all-time) for 2,503 yards (6th all-time) and 30 touchdowns.  He also returned 13 kickoffs and scored 180 points.
Not settling with just football, Smith also ran track during his first three years.  In 2014 he cleared 7'-0.25" in the high jump, placing second in the Big-10 outdoor championships.
Professional

The New York Jets secured Smith in the second round of the 2016 draft (37th overall).  But he would be plagued by knee problems throughout his pro career, which hindered his playing time.  His various stops included the rosters of New York (2015-2018) and Dallas (2019-2020) and the practice squads of four other teams.  For his career he caught 15 passes for 248 yards and two touchdowns.
Congratulations to Devin Smith.