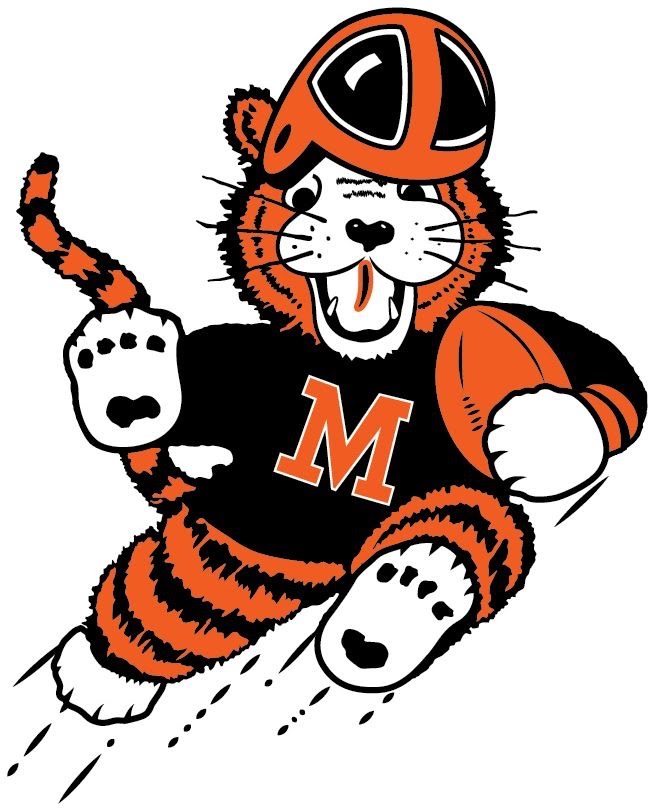 St. John's College HS Makes Massillon's Schedule That Much Stronger
The last team added to the 2023 Massillon schedule was St. John's College, located in the District of Columbia.  This completed an already strong Tiger schedule that includes Valdosta, GA, Lakewood St. Edward, Middletown, DE, Austintown Fitch and Canton McKinley.

St. John's, located in Chevy Chase, Washington D.C., was established in 1851 as the second oldest Christian Brothers school in the U.S. and is currently affiliated with the De La Salle Brothers.  It is also the oldest Army Junior ROTC school in the country.  With an enrollment of 1,100, it is a co-educational school with 100% of its students enrolled in college prep.  Tuition is $22,950.  In 2021, St. John's graduates received $34 million in scholarship money.
In football, St. John's is a member of the Washington Catholic Athletic Conference, which also includes three other schools: Our Lady of the Good Counsel (Olney, MD), Gonzaga (Washington, D.C.) and DeMatha (Hyattsville, MD).  At the end of the season the league holds its own 4-team playoff.  Incidentally, Massillon played Gonzaga in 1982 and defeated them 23-0.
Last year the Cadets finished with a record of 8-4.  In non-conference play they defeated Massillon opponent Middletown, DE (42-0), while losing to 12-1 Chaminade-Madonna, FL (35-28).  In league play they beat rival Gonzaga as their only win.  However, in the playoffs they upended Good Counsel in the semifinals (14-10) and then topped DeMatha (7-3) to win the league championship.
For many years football was an afterthought with three to five wins per year and an average Calpreps.com national computer rating of 33 (for comparison, Massillon's rating last year was 53).  However, in 2013 the school took a step upward into the ranks of the elite.  From 2013 to 2015 they averaged eight wins per season and earned a Calpreps ranking of 56.  Then, another step upward began in 2016 and they hold that level today.  Over the past seven years their ranking has averaged 63, which places them closer to the 73 rating of Lakewood St. Edward, Ohio's Division 1 state champion the last two years.  They have also been ranked first in the D.C. area in eight of the past nine years and ranked in the National Top-50 three times in the last five years.
St. John's plays mostly local opponents, but will occasionally venture out of their metro area or host a distant team.  In 2017 they decided to test the waters by scheduling California power De La Salle and they were competitive in a 35-31 loss.  Then, in 2018 they defeated 9-4 Hoover, AL (42-14) and 13-1 Christian Brothers, MO (50-49), finishing 9-1.  Life was good, but not so much the following year when they appeared to over-schedule a bit, losing to Philadelphia St. Joseph Prep, PA (34-30), Duncanville, TX (35-14), perennial national champion Mater Dei, CA (53-24) and IMG Academy, FL (35-21), while slipping to 7-5.  So, in 2021 following the Covid year, they scaled it back and achieved an 11-0 mark, their only unbeaten team in the past 20 years.  Included in that was a win over 8-5 Don Bosco, NJ (27-6).
The Cadets return some good skill position talent from last year's team, including:
Quarterback Isaiah French, who completed 76 of 117 passes (65%) for 827 yards (10.9) and 5 touchdowns.
Running back Da'Juan Riggs, who carried the ball 118 times for 962 yards (8.2) and scored 15 TDs.
Wide receiver Jason Woods, who caught 17 passes for 165 yards (9.7) and a pair of touchdowns.
Linebacker Jordan Seaton, a 4-star recruit.
Their offense operates out of the spread with a single running back and multiple wide receiver formations.  But it is run-first.  The quarterback is athletic and will run off of the read-option.  All of the skill position players have great speed.  The line has good size.
The defense aligns in a 3-4, cover-2 with the safeties pulled up to 10 yards off the ball.  On occasion, they will walk a safety up toward the line.  They are very stingy on the short pass and have the speed to go man-to-man on the deep routes.  All of the players are very athletic.