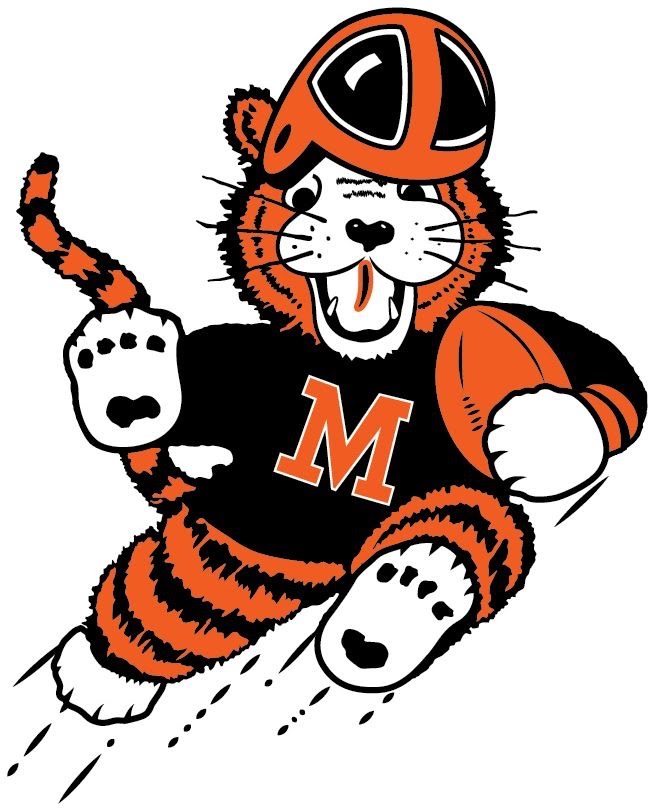 2013 GlenOak Game Needed Three Overtimes to Decide the Winner
Massillon and GlenOak have been playing each other since 1982 and continuously since 2009.  Although the Tigers currently hold an edge in the series at 13 wins against four losses, nearly half of the games have been decided by three points or less.  So the competition is certainly there, compounded by the fact that games are usually played in the second week of the season, before the teams have hit their strides.  This was particularly the case in 2013 when it took three overtime periods to decide the outcome.
GlenOak came into Paul Brown Tiger Stadium having won the two previous encounters by scores of 22-21 and 26-24.  At quarterback for the Massillon was Danny Clark, a freshman who was starting his first-ever varsity game.  But he had two good passing targets in senior Marcus Whitfield and junior Reggie Rogers, plus a couple of steady running backs in senior Lyron Wilson and junior J.D. Crabtree.  GlenOak was led by junior running back Jason Simon and senior QB Austin White.
Massillon struck first on the scoreboard when Clark hit Rogers on an 18-yard touchdown pass, but the PAT attempt was blocked.  Following a Tiger turnover at their own 22 yard line, GlenOak countered with 1-yard touchdown run by Simon, making the halftime score 7-6 in favor of the Eagles.
In the third quarter, following another Massillon turnover, this time at their own 21, GlenOak converted a 28-yard field goal, which increased the lead to 10-6.
Now in the fourth quarter, the Tigers drove 81 yards in 11 plays and scored when Clark connected with Rogers for a 10-yard TD.  Andrew David's successful PAT gave the locals a 13-10 lead with 4:46 left in the game.  But yet another Massillon turnover, this time at their own 23, set up the Eagles for a game tying field goal, which came from 31 yards out.  And that was it for regulation with the score tied at 13 apiece.  So it was overtime, with each team gaining possessions at the opponent's 20 yard line.
On Massillon's initial try they converted a first down at the six yard line, bit then on the ensuing play Clark was sacked for a loss of 12 yards.  Failing to advance any further, the Tigers settled for a 33-yard field goal try, but missed it wide right.  GlenOak failed to move the ball at all and their 37-yard field goal attempt fell short.  So it was off to a second overtime period.
This time GlenOak received the ball first.  They ran four straight rushing plays and scored a touchdown when Simon went over the goal line from six yards out.  The PAT gave the Eagles a 20-13 lead.  Now it was Massillon's turn and they didn't wait long to score.  On second and 11 from the GlenOak 21, Clark connected with Rogers for the touchdown and David's PAT tied the score at 21.  On to a third overtime period.
This time Massillon began the action.  Clark immediately hit Whitfield for a first down at the nine, but the Tigers could only advance to the three on the next three plays.  So they settled for a 20-yard field goal.  For the Eagles, it was all rushing, and all Simon.  Five plays later GlenOak was sitting at the Tiger one yard line with a fourth and goal situation.  They decided to go for the win.  And who else to carry the ball but Jason Simon.  But this time Massillon's Mike Smith came up big, stopping Simon in his tracks to give the Tigers the win, 23-20.
Massillon led in first downs (18-8) and total offense (288-152), although they lost the turnover battle (5-1).  Clark completed 14 of 24 passes for three touchdowns, with 3 interceptions.  Five of the receptions went to Rogers for 99 yards and two touchdowns.  Whitfield also caught five passes for 52 yards and a touchdown.  In the ground game, Wilson had 13 carries for 75 yards and J.D. Crabtree contributed 15 carries for 75 yards.  GlenOak's Simon rushed 26 times for 96 yards and two touchdowns.  But White was held to three completions in ten attempts for just six yards.
Massillon would finish 9-3 that year, losing to Medina Highland 17-14 in the second round of the playoffs.  GlenOak clocked in at 5-5.
The Tigers would win again the following year and then the Eagles the next.  But the following five games have gone the Tigers' way, three by blowouts.  However, with Scott Garcia back as the GlenOak head coach, these games may get a lot closer again.