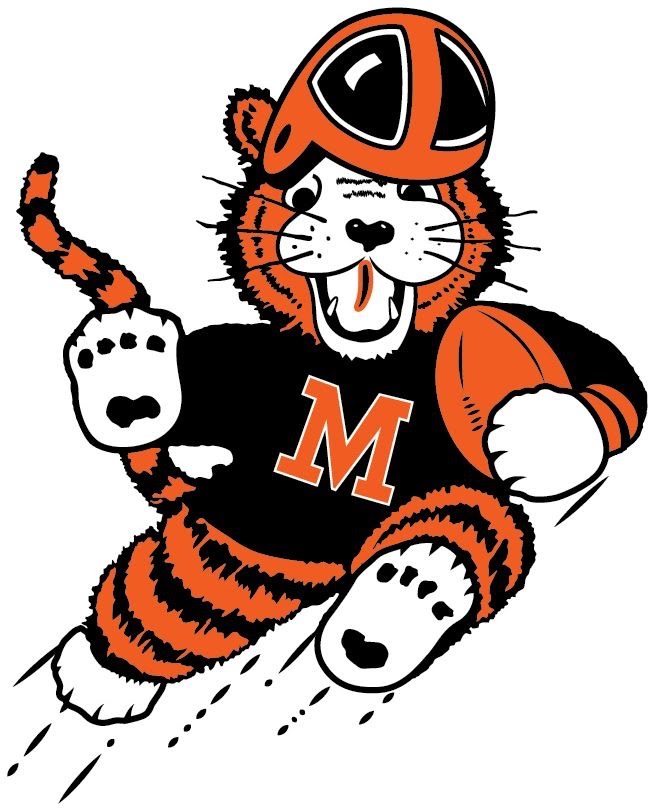 Five outstanding players from Massillon's 11-3 regional runner-up from last season have recently selected their colleges for next year to further their athletic and academic careers.  Inside linebacker Nathan Depuy will attend Walsh University.  Kicker/punter Shane Rue will head to Ashland University.  Offensive lineman Ta'Jamere Nash will attend the University of Findlay.  Offensive / defensive lineman Jaiden Woods will attend Wittenbert.  And Nate Watkins will attend Alderson Broaddus University.
Depuy (No. 44) became a full-time starter in 2021 and finished third on the team with 65.5 tackle points, including 44 solos and 43 assists.  He also had a team leading 11.0 tackles for loss (10th all-time) and 1.5 quarterback sacks, in addition to six recovered fumbles, which set a new Massillon career record.  Against Austintown Fitch, Nathan was the leading tackler in a 31-21 victory, recording 9.5 tackle points, including 8 solos and 3 assists.  But fans will remember his 2-yard touchdown run at the end of the game against Canton McKinley in a 35-7 victory.  For his effort he was named 1st Team All-Northeast Inland District and 2nd Team All-Ohio.
Rue (No. 1) was the starting placekicker in 2021 and showed tremendous accuracy.  He connected on 46 of 47 extra points and 8 of 12 field goals, with a long of 42 yards, which came against Fitch.  Four of his marks are in top Top 10s of all-time season records.  On kickoffs, he averaged 53.9 yards and booted 17 of his 70 tries into the end zone.  Shane was also the backup punter, kicking 8 times, while averaging 36.1 yards per kick.
Nash (No. 72) was an starting offensive lineman in 2021 after serving as a primary backup the previous year.  From his tackle position, he helped the Tigers rush for nearly 200 yards per game.  Ta'Jamere was named Second Team All-Northeast Inland District.
Woods (No. 57) was a starting offensive lineman and substitute defensive lineman.  He was named 1st Team All-Northeast Inland District and 1st Team All-State for his offensive performance.
Watkins (No. 10) played outside linebacker.  He recorded 28.5 tackle points, including 24 solos and 9 assists.  He also had 8.5 tackles for loss and 3.5 quarterback sacks.  Nate was named Honorable Mention All-Northeast Inland District.
Congratulations to these Massillon Tigers.