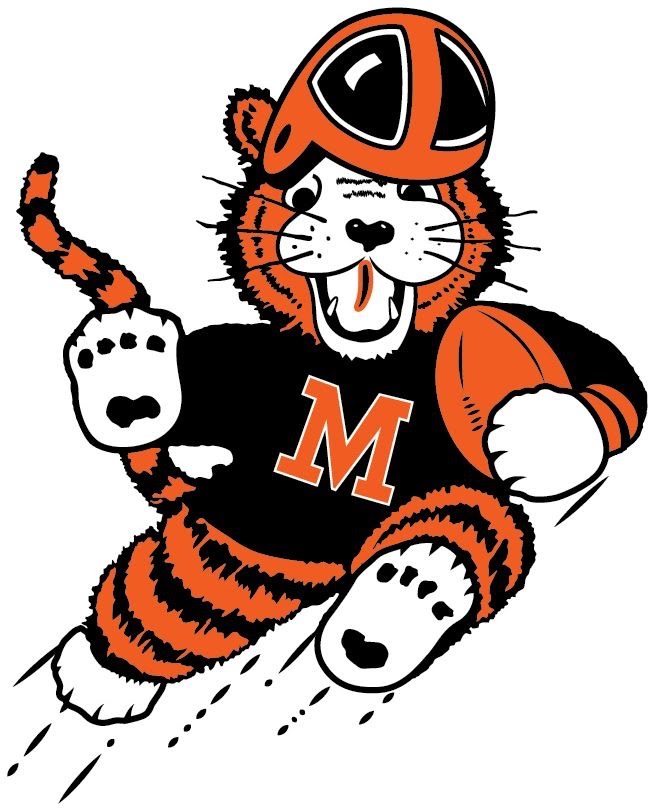 Freddie Lenix Jr., defense leads Massillon Tigers football to OHSAA playoffs win over Westerville South
MASSILLON – The year was different. The playoff round was as well.
The result, however, was very much similar to last year as Massillon rolled over Westerville South 50-19 in a Division II Region 7 quarterfinal on Friday night at Paul Brown Tiger Stadium.
It's the second year in a row the Tigers (10-2) have ended the Wildcats' season in the playoffs. A year ago, they won a 45-36 decision in the regional semifinals behind Willtrell Hartson's school-record 324-yard rushing night.
This time, it was a different back who ran wild on the Wildcats. With Hartson sidelined for five of the last six games with an injury, Freddie Lenix Jr. stepped in and did the heavy lifting to carry Massillon into next week's regional semifinal against undefeated and top-seeded Big Walnut at a site to be determined. Lenix rushed for a career-high 226 yards and two touchdowns on 26 carries. He put the Tigers up for good with a 53-yard run just 1:22 into the game, then helped them open up a 43-13 lead with an 84-yard dash with 5:21 remaining in the third quarter.
"Man, it's just amazing," Massillon left tackle Toddrick Lee said of Lenix, who has rushed for 570 yards in the last four games. "I just block, and I'm watching him just run off for 70 yards. It's just amazing. I just get so happy."
In between Lenix's two runs, the Tigers found the end zone on four of their five possessions. The only two they didn't score on was a drive late in the first half after they had built up a 28-13 lead.
Both Massillon quarterbacks, Jalen Slaughter and Darrius McElroy, had a hand in building up the lead. McElroy scored on a pair of first-half runs of 17 and 1 yard, while Slaughter threw two of his three TD passes in the first three quarters.
"I thought our offensive line did a great job," said Massillon coach Nate Moore, who's now guided the Tigers to a program-best five consecutive 10-win seasons. "All the guys who got some seams did some damage. Just proud of everybody."
Slaughter, who was 12-of-18 for 168 yards on the night, hit Austin Brawley on a 40-yard TD strike on the first play of the second quarter. He also tossed a 1-yard scoring pass to Jaden Welch, then added an 18-yarder to Ardell Banks in the fourth quarter to make it 50-19.
Part of the Tigers' success on the scoreboard was their success on third down. They converted 9 of 12 third downs on the night, with Lenix's first scoring run and Brawley's TD catch each coming on third down.
"We had several opportunities on third-and-long in that first half that we needed to win," said South coach Matthew Christ, whose team bows out at 8-3. "They made big pass plays to extend drives. I feel like that's kind of their MO. They just kind of grind you and wear you out."
Christ's team pulled within 14-6 and 28-13 in the first half on Dominic Birtha TD passes. The first was a 21-yarder to Javi'er Willis in which Willis pulled in a deflected pass, while the second was a 5-yard slant to Kaden Saunders.
Birtha finished 17-of-27 for 151 yards with the two TDs. South's final score came on a 21-yard run by Nasir Phillips, who led it with 98 rushing yards on 14 attempts.
Phillips' score pulled the Wildcats within 43-19 with 1:44 remaining in the third quarter. However, unlike a year ago, when they outscored Massillon 27-3 in the fourth quarter to turn a lopsided score into a more respectable one, the Tigers didn't allow them to gain any more ground.
"Basically, we just had to play our game of football and just not quit," said Massillon safety Ryan Zentkovich, who ended the first half with an interception. "Last year, I'm pretty sure we got complacent and just slowed down. This year, we just wanted to keep on the pedal."
Reach Chris at chris.easterling@indeonline.com.
On Twitter: @ceasterlingINDE