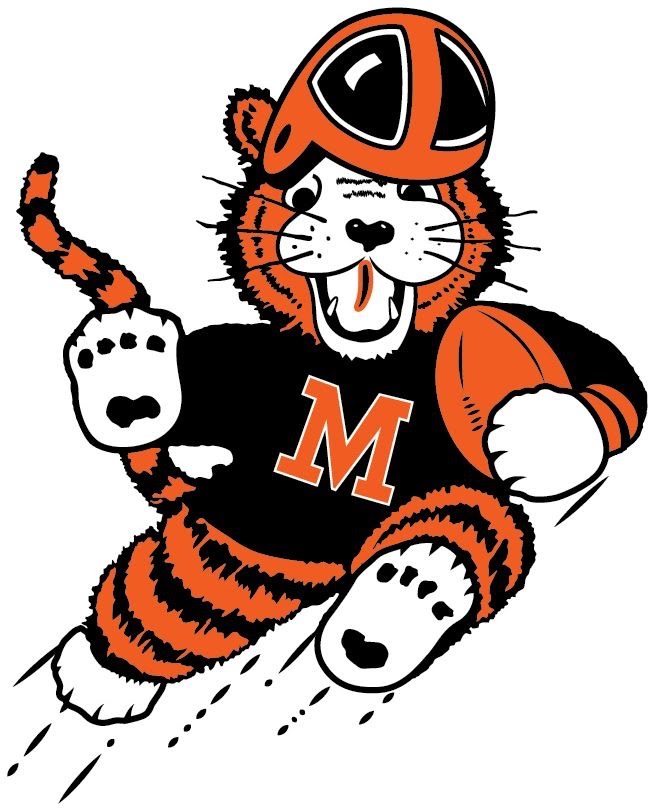 Slaughter, Lenix Jr. help Massillon blitz Independence and set a record
MASSILLON – Massillon lit up the scoreboard in Friday night's Division II Region 7 opener against Columbus Independence. That was well before the game even made it to halftime.
The Tigers scored on their first 10 possessions, including a pair of first-half punt returns, to absolutely blitz the visiting 76ers 76-22 at Paul Brown Tiger Stadium. Massillon set a school record for points scored in a playoff game.
"I think we played pretty well," said Massillon coach Nate Moore, whose team will take a 9-2 record into next Friday's home regional quarterfinal against Westerville South. "We executed pretty well. … We played well in all three phases."
The Tigers nearly set their playoff scoring record in the first half. They led 62-16 at the intermission, which was one point shy of the school-record 63 points they scored in a 2012 Division I regional quarterfinal win over Nordonia.
That Nordonia team featured a young sophomore cornerback named Denzel Ward. They went on to eventually play Moore's Cincinnati La Salle team two years later in the Division II title game, while Ward has done quite well for himself since as well at Ohio State and now with the Cleveland Browns.
This Independence team was a 5-5 Columbus City League team that earned a playoff berth thanks to the new OHSAA expanded format. The top 16 teams in each region qualified, up from the eight that had traditionally made it.
Massillon made sure it didn't suffer from any sort of post-McKinley hangover. It took just five plays to take the lead for good, as Cam Beasley's 6-yard touchdown run made it 7-0 just 1:36 into the game.
"We just forgot about the McKinley win as soon as we came in on Monday," said senior Austin Brawley, who tied Bo Grunder's single-season (third) and career (fourth) records for punt return touchdowns with a 53-yarder that made it 55-16 in the second quarter. "We just did the same thing we've done every week. We just played our brand of football every single week."
The Tigers were just getting started. By the time they had run a dozen plays, they were already up 20-0 thanks to two Freddie Lenix Jr. TD runs.
Lenix scored four touchdowns for Massillon, doubling his season total in just one game. He ran for 99 yards on 12 carries, all of those before halftime.
Freshman quarterback Jalen Slaughter was efficient in his one half of action for the Tigers. He completed his first eight passes of the night and finished 13-of-15. Slaughter threw for 209 yards, a career high. He tossed TD passes to Nate Watkins and Riley Campbell.
"He operated very well," Moore said of Slaughter. "He distributed the ball really well. He made some good throws."
What Massillon's offense couldn't do, its special teams were able to accomplish. The Tigers had their second game in the last three weeks with two punt returns for scores.
The first came when Ryan Zentkovich blocked the Independence punt into the air and Beasley came down with it and returned it 21 yards for a touchdown for a 41-8 lead with 7:11 remaining in the first half. The second came from Brawley.
In addition to tying Gunder's 2008 single-season school record, it was Brawley's fifth TD on a return — be it kickoff, punt, interception or fumble — this season.
"I just like scoring touchdowns," Brawley said. "I see the hole open and I just take it. I have to give credit to everybody blocking for me. They block every single play. They don't take a play off, even if it's a punt or anything."
Independence did hit a couple of big plays, one in the passing game and the other on the kickoff return, to set up its first two scores. A 50-yard pass to Larry Peters Jr. set up the 76ers' first score, a 7-yard Antonio Harris-to-Jalin Sample touchdown to cut it to 27-8 after a two-point conversion run.
A long A.J. Jordan kickoff return to the Tiger 6 set up the second, a 1-yard Harris run, to make it 41-16. Independence's final score came on the game's final play.
Reach Chris at chris.easterling@indeonline.com.
On Twitter: @ceasterlingINDE