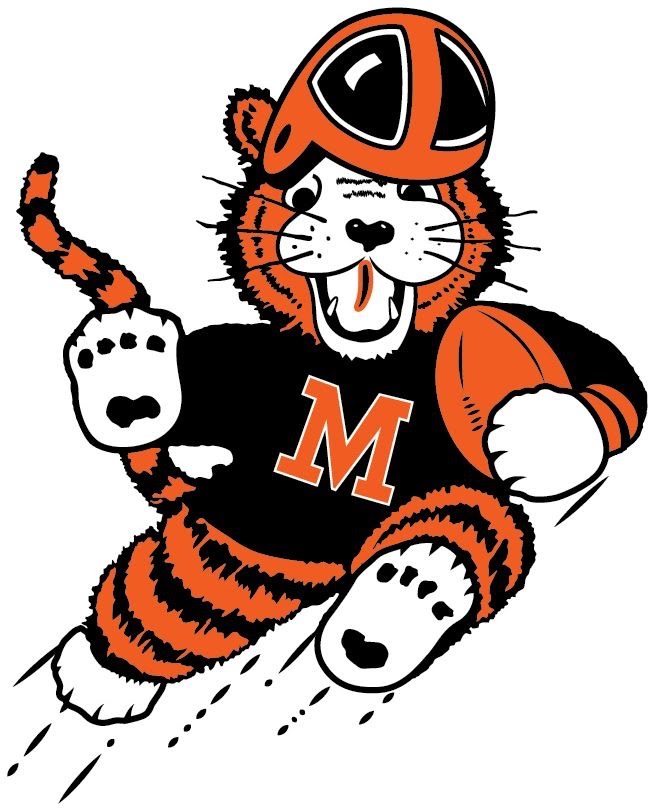 Beasley and Brawley help lead Massillon to Win Over Euclid
MASSILLON — Cam Beasley could've hung his head following an early turnover. Instead, the Massillon senior running back picked himself up and took out his frustrations on Euclid.
Beasley fumbled on the goal line on the Tigers' first drive of Friday night's game at Paul Brown Tiger Stadium. The next three times he got close to the goal line, he crossed it with the football, helping to push Massillon to a 50-16 win over the winless Panthers.
Euclid gave Massillon trouble early on and led 9-0 into the second quarter.
Beasley soon changed all of that. His 67-yard TD run ignited the Massillon attack. TD runs of 10 and 11 yards followed, the latter coming in the third quarter. The nine-point deficit was now a 21-9 Massillon. Soon, the rout was on and the Tigers were on their way to being 5-2.
Austin Brawley did Austin Brawley things — a touchdown catch on offense, an interception on defense and another blocked kick on special teams, not to mention some good work on returns.
Freshman QB Jalen Slaughter continued to make his mark, as did receiver Ardell Banks. Seven Tiger defenders made at least three tackles. Massillon's defense came up with seven tackles for loss and forced two turnovers.
But at the center of it all, especially when Massillon was looking to take control of the game, was Beasley
He started at running back for the second game in a row in place of star Willtrell Hartson. The junior was cleared to play by the OHSAA earlier in the day but was held out as he recovered from an ankle injury suffered in the Week 5 loss to St. Edward.
For the second game in a row, Beasley showed he's more than capable of running the football as well. After going for 85 yards in the win at Austintown Fitch, he followed it up with 163 yards and three scores on 17 carries
And oh yeah, he remained a force on defense, where he made a team-high 7.5 tackles.
Euclid receiver Claishon Ivory, a Division I college prospect, caught seven balls for 145 yards to lead his team's offense. Euclid's 80-yard TD drive, which ended in a TD, early in the second quarter gave the Panthers their 9-0 lead.
Beasley's 67-yard TD run provided a quick response. His 10-yard TD gave Massillon the lead for good with 7:42 left in the first half. His 11-yard TD with 8:16 left in the third started to give the Tigers some separation.
Slaughter then helped them put the game away. His 23-yard TD pass to Banks pushed the lead to 28-9 with 4:37 left in the third. His 47-yarder to Brawley put Massillon ahead 36-16 early in the fourth. Ressieo Kirksey's 36-yard TD provided the Tigers with yet another big play and turned the game into a rout.
Slaughter finished with 156 yards passing and the two TDs on 9-of-14 passing with no interceptions. Banks caught four passes for 68 yards. Brawley gained 112 all-purpose yards.