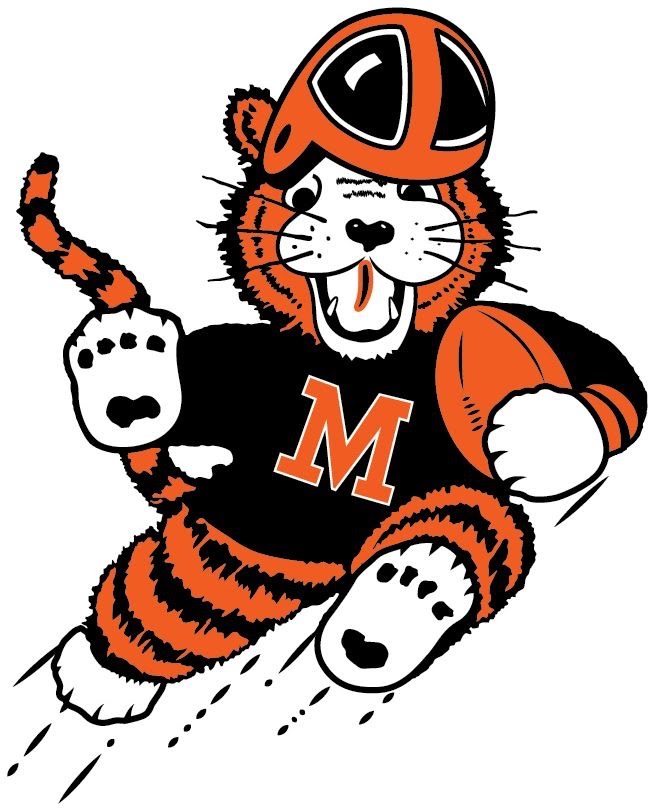 Austin Brawley, freshman QB, others help Massillon Tigers rally to win at Austintown Fitch
AUSTINTOWN — The outside focus was on the players not in uniform for Massillon on Friday night. That focus, though, failed to take into account the players who still wore Tiger uniforms.
And those players made sure that they were accounted for in a big way in a 31-21 come-from-behind win at Austintown Fitch.
Massillon had multiple key players out due to an OHSAA suspension. It also was down another starter, quarterback Darrius McElroy, because of an injury sustained a week ago.
Then, on top of all of that, the Tigers fell into a 14-0 hole one play into the second quarter, and a 21-17 deficit going into the fourth quarter. All of that would've been enough to seal the fate of most teams.
Most teams, but not Massillon.
"Great win against a really good team," Tigers coach Nate Moore said after his team improved to 4-2 on the season. "Austintown Fitch played hard and those guys hit. We played hard and we hit. You've got to make some plays in there when you have two good teams going at it."
There were a multitude of players who made plays for Massillon — starting with Austin Brawley, be it on offense or in special teams.
Brawley finished with a team-high 142 yards on six catches. He also averaged 24 yards on three kickoff returns, while blocking two Fitch field goal tries.
"A lot of people are a little soft," said Brawley, who has blocked five kicks this season. "As soon as I just see that ball flinch, I go. It's really big. They have to chase points after I block those kicks."
It was Brawley's 45-yard catch with just under 10 minutes remaining that helped set up the Tigers' go-ahead score. It moved Massillon to the Fitch 10, and two plays later, Cam Beasley ran it in from the 4 for a 24-21 lead with 8:36 remaining.
Beasley, filling in for the absent Willtrell Hartson, finished with 85 yards on 25 carries.
Brawley and Beasley shared the spotlight with a variety of teammates. That includes Jalen Slaughter, who was just the second freshman quarterback to start in Tiger history.
Slaughter shook off a pair of interceptions — one of which set up Fitch to take a 14-0 lead — to complete 11 of 21 passes for 205 yards and three touchdowns. He threw a pair of TD passes in the first half to Ardell Banks, the second one giving Massillon a 17-14 lead.
A huge defensive play by Ryan Zentkovich set up that score. After Tyler Evans raced 70 yards on a reception, Zentkovich knocked the ball out of Evans' hands shy of the goal line, and it rolled out of the back of the end zone for a touchback to give Massillon the football.
That was one of three turnovers for Fitch. All three led to Tiger touchdowns, including a Nathan Depuy fumble recovery and a Maverick Clark tip-and-grab interception.
Slaughter's final scoring strike, a 7-yarder to Riley Campbell, gave the Tigers a 31-21 lead with 7:44 remaining.
"I think that the first pick really shook him, but then he did what good young quarterbacks do," Fitch coach T.J. Parker said of Slaughter. "He kept throwing the ball outside and giving his receivers a chance. He didn't necessarily put it on him. He looked for one-on-one situations and gave his receivers a chance and those guys came through for him on 50-50 contested balls."
For all of the offensive standouts for Massillon, it took some big defensive plays to help it emerge with the win. That was especially true considering the way Fitch quarterback Devin Sherwood made plays throughout the night.
Sherwood finished the game 21-of-44 for 398 yards passing, including a 26-yard TD to Evans to give the Falcons a 21-17 lead with 8:25 left in the third. Sherwood also ran it 23 times for 42 yards, 20 of those coming on a TD run to put Fitch in front 14-0 on the first play of the second quarter.
However, Sherwood also had the interception and a fumbled an handoff exchange in the second quarter to set up Massillon's first TD. He was also sacked five times, three by Campbell and two others by Nate Watkins.
"It's next man up," Moore said. "We were facing a great quarterback, who's as good as they come. He played a whale of a game. We needed to keep him in the pocket a little bit better, and we did a better job of that in the second half, especially as the game began to wind down."
Reach Chris at chris.easterling@indeonline.com.
On Twitter: @ceasterlingINDE