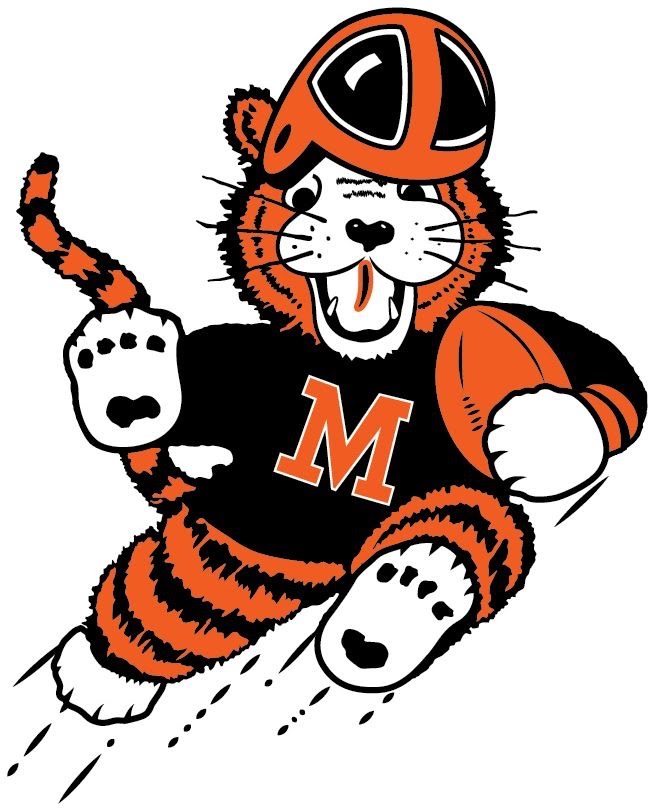 Massillon picked up its first win of the season and evened the slate at 1-1 with a 34-0 thumping of Canton GlenOak.  Next up is home game against Reynoldsburg, with the kickoff slated for 7:30 pm.
7th Grade (2-0): Defeated Warren, 28-16.  Plays Akron East 8th Grade at home (PBTS) on Wednesday, September 1, at 6:00 pm (schedule change)
8th Grade (2-0): Defeated Cleveland Heights Roxboro, 40-6.  Plays Oakwood away on Wednesday, September 1 a6 6:00 pm (schedule change)
9th Grade (2-0): Defeated Canton GlenOak, 18-14.  Plays Louisville away on Thursday, September 2 at 6:00 pm.
JV (1-1): Defeated Canton GlenOak, 47-0.  The "A" team plays Canton McKinley at home on Monday, September 6 at noon; the "B" team plays  Louisville at home on Saturday, September 4 at 10:00 am.
GlenOak (1-1), under new / returning head coach Scott Garcia, is in the process of putting the program back together and they provided a good test for Massillon's  young offense.  The Tigers netted just one touchdown and a pair field goals to take a slim 13-0 lead into the lockeroom and needed to execute the 2-minute drill perfectly in order to grab the lone TD.  Fortunately, Massillon was able to break it open in the second half with three scores, one coming via a punt return.  Meanwhile, the Eagle offense struggled to move the ball against a stout Tiger defense and finished the game with just 66 yards of total offense, 48 on the ground and 18 in the air on 3 of 13 completions.  In fact, GlenOak never passed midfield throughout the game.
'It was a great day to be a Tiger," said Head Coach Nate Moore about the victory over GlenOak.  "The offense got it going from the last drive of the first half.  They had a nice plan against us defensively; 11 guys playing the run."  But in the second half, as quarterback Darrius McElroy began to fine the range, the Eagles were forced to respect the pass a bit more and that provided additional opportunities for the Massillon run game.  "Our defense played really well for the second week in a row," Moore added.  "We feel really good the way we're going."
Moore also talked about several players emerging from the sophomore group that were able to contribute at the varsity level, this from a class that was thought not to be exceptionally talented.  "We're playing a lot of young kids and they're going to get better and better," he said.
Four unit leaders were on hand, including senior running back / outside linebacker Camden Beasley, senior inside linebacker Nathan DePuy, senior wide receiver / safety Austin Brawley  and senior wide receiver / cornerback Kurtis Miller.  The four addressed several questions from the Booster Club members and noted the following:
The defense played "lights out."
They met the challenge of holding GlenOak under 100 yards.
Reynoldsburg is really fast.
The offense needs to get rolling early.
Player stats:
Willtrell Hartson: 21 carries for 167 yards and a touchdown.
Darrius McElroy: 8 carries for 36 yards and a touchdown; 12 for 21 passing for 116 yards and a touchdown.
Kurtis Miller: 6 receptions for 35 yards.
Zach Liebler: 4 receptions for 30 yards.
Camden Beasley: 6.0 tackle points (5-2)
Austin Brawley: 5 punt returns for 140 yards and a touchdown.
This week's opponent is Reynoldsburg (0-2), which will be a first-time opponent for the Tigers.  They play in the same league division as Pickerington Central.  In week one the Raiders lost to Upper Arlington 42-41 and last week they dropped a close one to Huber Heights Wayne, 17-15, in a game that was decided in the final minutes.
Expect to see a large number of athletes on the field come Friday, especially on offense, which appears to be their strength.  In fact, according to the Massillon coach, Reynoldsburg has 3 or 4 players that are being sought after by Power-5 colleges.
Offensively, they run out of the spread 90% of the time.  They will also throw in some 2-back and 3-back sets.  The best player is senior quarterback Dijon Jennings (6′-1″, 185), who is a returning starter.  He is adept at scrambling and is effective both running and throwing the ball on the run.  Definitely a play-maker.  Moore said that he is the best QB the Tigers have faced this year.
The running back is senior Zion Jackson-Wilborn (5′-11″, 210).  He handles the position decently and is physical.  The line in front of him is considered average, but senior guard Caleb Turner (6′-1″, 330) is a powerful player.  The wide receivers are all excellent.  The fastest is senior Markez Gillam (5′-5″, 155), who runs a 4.3 forty.
The defensive line, in their 4-3 alignment, is the strength on that side of the ball.  The best player is senior 2-year returning starter Keyshaun Slaughter (6′-2″, 345).  While the linebacker corps is average, it is supported by a very good secondary.  Junior safety Alex Crump-Whitson (6′-0″, 185) is extremely fast and can cover a lot of ground.
"This is a good football team," said Nate Moore.  Massillon will need to exploit a defense that has shown some vulnerability to the run and minimize the big plays while on the other side of the ball.  Let's hope this one doesn't turn into a track meet.
The meeting next week will be at the Eagles 190.
Go Tigers!