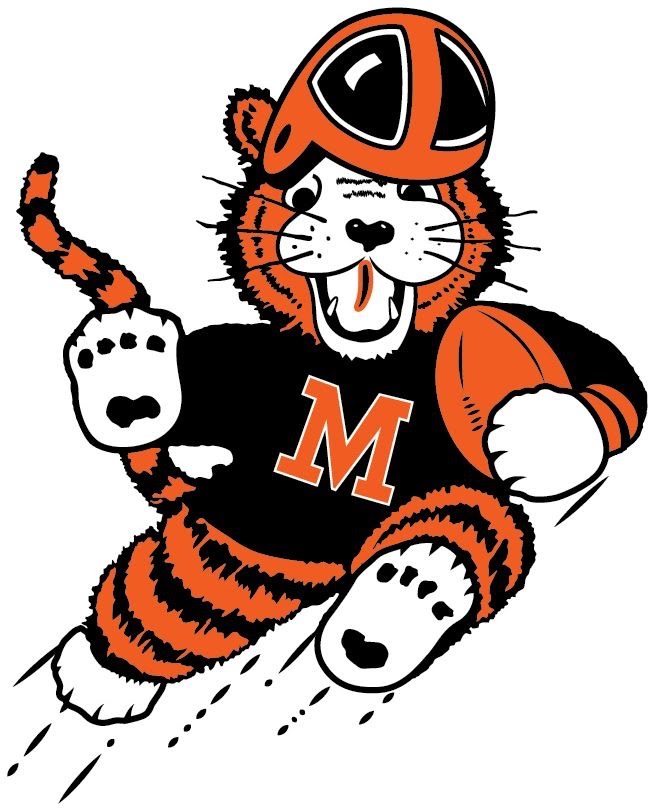 It may still be several weeks until the official start of the practice for the 2021 football season, but the Massillon Tigers are not taking the summer off.  They are working hard in the weight room and improving their speed with a regimented training program.  Last Sunday (June 28) they had a chance to showcase their talent at the U. Pittsburgh Camp by participating in the 7-on-7 tournament for skill players and going head-to-head with other high schools in the Big Man contest.
"Big" is an understatement for these future offensive and defensive linemen, as the photo below can attest to.  And they literally walked away with first place, earning a sledge hammer with "Pitt" written on the head.  After showing their wares in the weight lifting and tractor tire events, Massillon won the final activity of the day by graciously dragging their opponent over the line in a tug of war that lasted all of five seconds.
Incidentally, Massillon had previously taken first at the camp in 2018 and second in 2019.  The camp was not held in 2020.
Although the skill players didn't win their event, they did well enough in early competition to be recognized as the top seed going into the tournament portion.
Playing host was 2020 Tiger Terrence Rankl, who is a freshmen for the Panthers.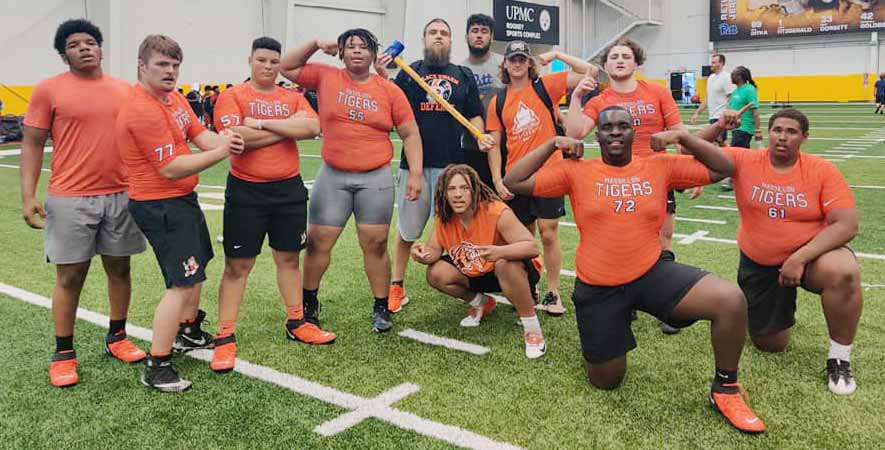 Front Row (L-R): Toddrick Lee, Te'Jamere Nash and Reece Turpin.  Standing (L-R): Donte Holloway, Michael Mercurio, Jaiden Woods, Marcus Moore, Coach J.P. Simon, Terrence Rankl, Dom Salvino and Landon Peteros.