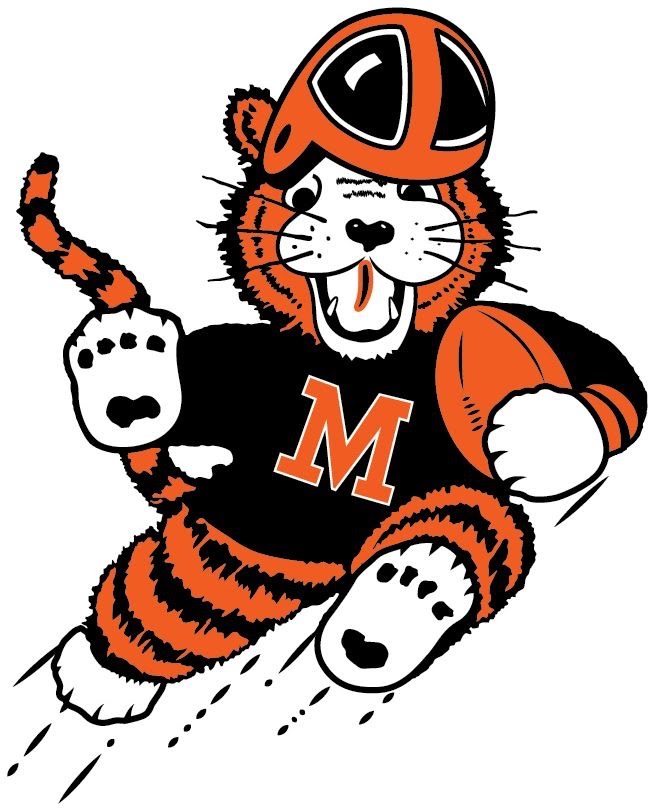 The list of players from Massillon's 2020 Division 2 state runner-up team that have committed to play football at the next level continues to grow.  Recently added to the rolls are Xavier Andrews and Nick Liebler.  Andrews will attend John Carroll University and Liebler will enroll at Wittenberg University.  Both schools participate at the NCAA Division 3 level.
Andrews was one of four players named as co-captain prior to the season and immediately evolved into one of the most vocal leaders on the team.  A force on the field at inside linebacker, he recorded 30 solo tackles and 21 assists.  Included in that was 8.5 tackles in the backfield, accounting for 33 lost yards and a pair of quarterback sacks.  Xavier also broke up two passes.  His most productive game came against North Canton Hoover, during which he had five solo tackles and four assists.  He also had 2.5 tackles for loss against Warren Harding.
Liebler started alongside Andrews at middle linebacker.  He was second on the team behind Isaiah Clark in total tackle points (54.0), including 29 solos and 50 assists, plus four tackles for loss.  Against Perry in the playoffs Nick had a career day, recording 11 solo tackles and 12 assists for 17.0 tackle points.  The single-game mark ranks 2nd all-time in the record book for the Tigers.  Leibler also had a chance to shine on offense in the 35-7 victory over Canton McKinley.  Starting running back Raekwon Venson was lost for the season in the previous game and was replaced by Liebler and and sophomore Willtrell Hartson, both of whom had little varsity experience at that position for the Tigers.  But both responded admirably to the challenge.  Nick finished the game with about a third of the carries and rushed 11 times for 69 yards, including a long run of 18 yards and a 1-yard touchdown at the end of the third quarter that gave Massillon an insurmountable 21-7 lead.  His per carry average of 6.3 yards says it all.
Congratulations to both Xavier and Nick.