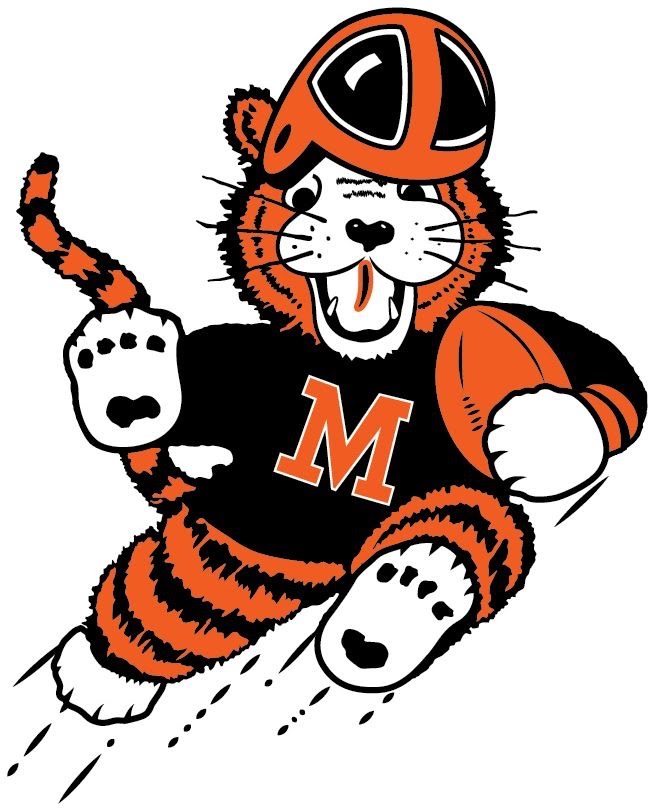 Nine student-athletes from the 2020 Ohio Division 2 State Runner-up football team signed commitment letters on February 3 to continue their academic/football careers at their respective institutes of higher learning.  They join three other teammates who last fall took advantage of Early Signing Day.
The signees are as follows:
Alex Bauer – Kicker.  Committed to Baldwin Wallace College.  Holds the career records for both PAT kicks made and PAT kicks attempted (205/213).  In 2020, converted 46 of 47 PATs and 8 of 11 field goal tries, including a long of 42 yards.  All-County.  2nd Team All-District.
Zach Catrone – Quarterback.  Committed to Marietta College.  Completed 93 of 168 passes for 1,574 yards and 12 touchdowns, with just 8 interceptions.  Holds single-game records for completion percentage (10/10), yards per attempt (23.4) and pass efficiency (396).  Honorable Mention All-District.
Isaiah Clark – Safety.  Committed to Ashland University.  Led the team in tackle points with 42 solo tackles and 40 assists.  Also, recorded 4.5 tackles-for-loss and 5 pass interceptions, which he returned for 94 yards.  2nd Team All-District.
Dylan Garretson – Offensive lineman.  Committed to Wheeling University.  Multi-purpose lineman who broke into the lineup in 2019.
Martavien Johnson – Wide receiver/cornerback.  Committed to West Virginia University.  Caught 36 passes for 498 yards and 3 touchdowns, including the game-winner against Cincinnati LaSalle in the state semi-finals.  Rushed 21 times for 124 yards (6.4 ave.) and one touchdown.  On defense, recorded 23 solo tackles and 14 assists, including 7 tackles-for-loss and two pass interceptions.  All-County.  1st Team All-District.  2nd Team All-State.
John Kouth – Offensive lineman.  Committed to Walsh University.  Anchored a line rushed for 5.0 yards per carry and surrendered just 13 quarterback sacks in 12 games.  All-County.  2nd Team All-District.
Jumacius Portis – Inside linebacker.  Committed to Alderson Broaddus University.  Recorded 20 solo tackles and 22 assists, including 6.0 tackles-for-loss and 2.0 quarterback sacks.  Honorable Mention All-District.
Darien Williams – Cornerback.  Committed to Ashland University.  Did not play in 2020 due to an injury.  In 2019, he recorded 9 solo tackles and 8 assists.
Caiden Woullard – Outside linebacker/defensive end.  Committed to Miami of Ohio University.  Recorded 24 solo tackles and 19 assists, including 10.5 tackles-for-loss and 2.5 quarterback sacks.  No. 2 in the record book for both career tackles-for-loss (29.5) and tackle-for-loss yards (100).  All-County.  1st Team All-District.  1st Team All-State.
Last fall, three players committed to their respective universities, including Jayden Ballard (Ohio State), Terrence Rankl (Pittsburgh) and Andrew Wilson-Lamp (West Virginia).  All three are currently enrolled at the next level.
Also recently committing was offensive lineman Rager Els to Cleveland State University for wrestling.  He was expected to be major contributor in 2020, but was lost for most of the season due to injury.
Following Signing Day, wide receiver/kick return specialist Eric Thurman committed to Marietta.  Last season he caught five passes for 52 yards and returned six kickoffs for 133 yards (22.2 ave.).