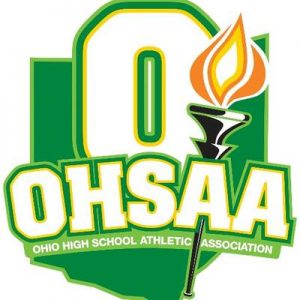 There has been tremendous uncertainty surrounding the 2020 football season ever since the COVID-19 pandemic hit the U.S.  Will there be a season?  Won't there be a season?  Will the season be shortened?  Will it be moved to spring?  And so on and so on.  This has been going on for at least five months.  But there may yet be light at the end of the proverbial tunnel now that the Ohio High School Athletic Association has released a comprehensive plan to play.  The OHSAA has made it clear that extracurricular activities are very important to the overall education of high school students and they don't want these opportunities to get away.
"It is important to keep athletic activity moving forward," said Dan Leffingwell, president of the OHSAA Board of Directors and superintendent of the Noble Local Schools in Sarahsville. "And with that, we believe our member schools provide our student-athletes with the safest possible environment to return to play and that our school programs are the best avenue to help students learn lifelong lessons and provide social, emotional and physical benefits that other programs cannot. Moving forward allows those students to continue to be engaged with their school coaches and teammates. Membership data also supports this decision.  If we were to delay, our students will find opportunities to compete in sports through non-school programs that may not be focused on safety and are not education-based.  Should data on COVID-19 change and/or the Governor's Office makes changes to our plan, we have flexibility that would allow us to look at implementing other models for our seasons."
As of now, pre-season practice and the intent to play a full season in fall remain in place, with today, August 1, holding firm as the first day of official practice for Ohio's 700+ high schools.  However, the 2-3 preseason scrimmages have been scrubbed, since contact sports cannot be played against another school until Governor Mike DeWine gives the OK.  That requires him to lift the state of emergency he has declared for the state of Ohio.  Non-contact sports have already been given a release, so hopefully football will follow shortly.
Here's how the OHSAA's plan works.  If the Governor's OK is given prior to August 28, then the season will proceed as planned.  If the OK is given later than August 28 but before September 4, then the season will simply be pushed ahead one week.  However, if later than September 4, then football will be delayed until a much later date.  Per the plan, all sports yet to be played will be squeezed in some manner between mid-December 2020 and the end of June 2021.
Presumably, due to the inclement Ohio winter weather, indoor sports, such as basketball and swimming, would proceed first, followed by the fall sports in early spring and spring sports in late spring and into summer.  Conceivably, football might commence games by the first of March while basketball tournaments are underway.  And baseball might overlap the football tournament.  There is also a possibility that the number of games for each season would be reduced.  The door is even open to complete the football season in the spring in the event only part of the fall season were to be completed.  Of course, if the situation concerning the virus that causes a delay in the first place does not improve by mid-December, then the plan would be in jeopardy also.
Fortunately, this is good news.  Football may not be played in the fall or it may be interrupted, but there is a good chance that it will happen, provided Ohio's case numbers go down for the Governor to release contact sports.  On a side note, those few conferences that have elected to play only within the conference may want to rethink that decision in light of the OHSAA's plan if fall football proceeds.
Go Tigers!