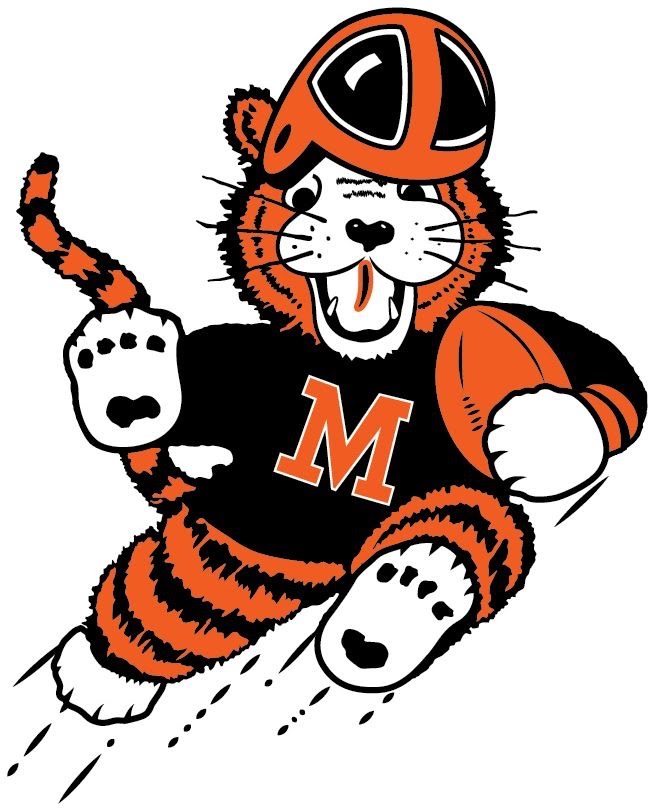 August 1st has been set by the Ohio High School Athletic Association as the official start of football practice for Ohio's schools.  Acclimation is permitted for the first few days, followed by conditioning with pads, followed by actual contact.  Barring a halt by the governor, football should proceed as normal following that date.
But this season may be anything but normal on account of the Covid-19 pandemic.  It's entirely possible that no team is able to play all ten games.  And it's also conceivable that a school may not know whom they are playing from one week to the next, depending on whether an upcoming opponent is overly infected with the virus and must suspend their program for a couple weeks.  It's also possible that the start of the season could be delayed, with perhaps up to the first five games canceled.
The OHSAA has stated that they are not in a position to grant any permission for schools to play regular season games.  They just manage the post-season tournament.  So it may be left to the governor to make the final call.  Many highly-infected states have already moved football to winter or spring and there may be pressure within state government (or simply "follow the leader") to do the same in Ohio.  But spring football poses a host of other challenges to the overall athletic program.  In worst case, the entire season could just be canceled.  Then again, the final decision may end up resting with each individual school as to whether they field a team or play an individual game that week.
Regardless of all this, the Tigers have been hard at work for the past few weeks with training and conditioning, all permitted by the OHSAA in this unusual year.  They are on break this week.  Next week they will resume activities, leading up to the official August 1st start date.
By handling some special requests by the coaching staff, I had the opportunity to observe a couple practices and, as a retired engineering project manager, I came away totally impressed with the detailed planning, scheduling and flawless execution that goes into these practices.  The entire 4-hour time period is scripted with dozens of individual drills, each with start/finish times, and it moves very swiftly.  Every player is engaged nearly 100% of the time, with either individual instruction or a group drill.  The assistant coaches individually and collectively manage these drills, while head coach Nate Moore serves as a kind of orchestra conductor.  The action is intense, the athleticism is forefront and there's never a dull moment throughout.
The 90+ varsity players have been divided into two balanced groups, one with black jerseys and one with white.  In only rare instances does a player merge for a short time with the other group.  This may be a way of managing a potential exposure to the virus or just simply balance the attention each player receives during drills.  In addition, all possible health precautions have been taken, from hand sanitizers to personal water bottles to regular cleaning of player equipment to the coaches wearing masks.
A few observations of the practice:
The off-season weight room work is really apparent, with the vast majority of players having thickened up their bodies beyond what would be their natural sizes.
The talent at wide receiver may be the deepest and fastest Massillon has ever had.
It appears that quarterback Zach Catrone will pick up where Aidan Longwell left off with his management of the offense and passing accuracy.  He can also heave it 60 yards.  And he may even run a little.  There are also very capable backups at this position.
Many running backs are vying for the top positions, although it appears that Raekwon
Venson is the current front-runner.  The energy he brings is one of the highest on the team.
It will be difficult to select the five starting offensive linemen, given the size and depth this group possesses.
The defense will be big on the line, athletic at linebacker and just simply fast in the secondary.  Lots of depth there.
Both returning kickers, Alex Bauer and Magnus Haines, can place their kickoffs at the preferred position, inside the five yard line.
The coaches are really high on this team and some believe it could surpass the performances of the previous two years.  But in all reality, they just hope the team gets the chance to play.
Assuming that scrimmages are held, Massillon will host Avon on Saturday, August 8 at 10:30 am and then travel to Berea Midpark on August 14 for a 10:30 am match.  The final scrimmage is up in the air.  It's scheduled at Lakewood St. Edward on August 21 at 6:30 pm, but the final determination of an opening week opponent may impact this.  With the loss of Bishop Gorman, Coach Moore has several possibilities.  But, as reported last week on Cleveland.com, Massillon and St. Edward have agreed to potentially meet if other opportunities don't produce.  The location of this game has yet to be determined.  If St. Eds does move to the opener, then the Tigers will need to secure another team for a final scrimmage.
All of this should make for a very interesting year.
Go Tigers!!!