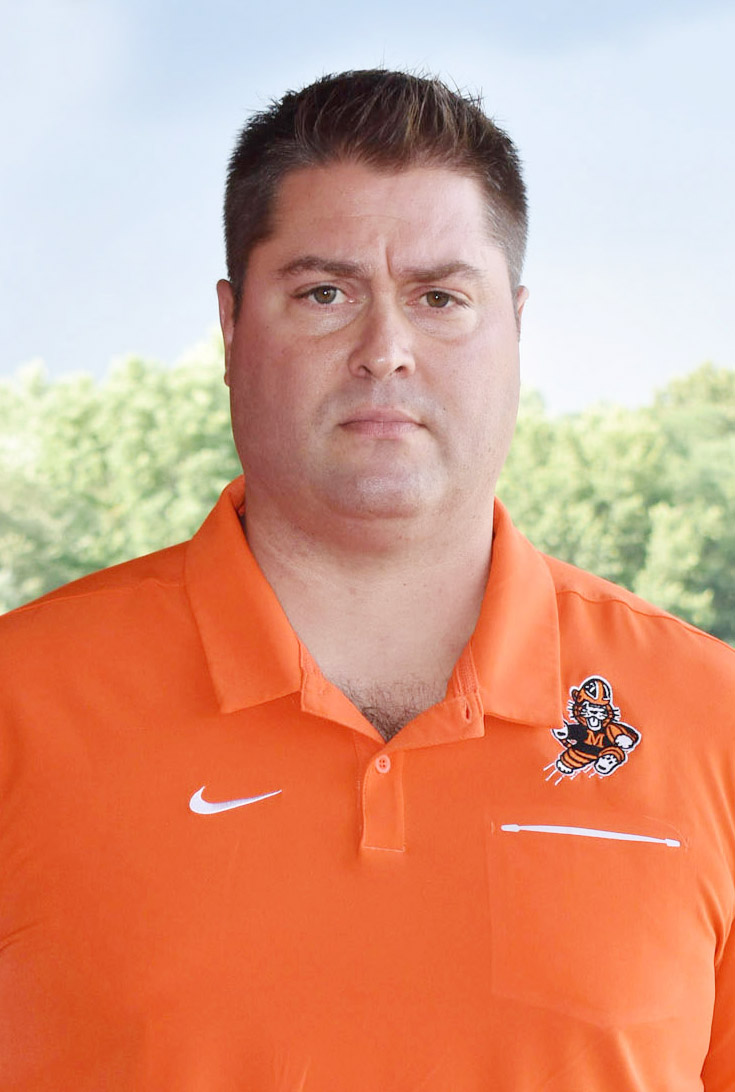 If you weren't able to catch the Massillon Tiger Booster Club's Spring Kickoff you missed quite a show.  Head Coach Nate Moore provided one the most comprehensive previews of an upcoming Tiger squad in his 5-year career at Massillon.  But there were also a couple of prominent guests, including Ohio State Head Coach Ryan Day and Houston Texan cornerback Gareon Conley.
The venue, of course, was a bit different this year due to the social distancing guidelines on account of Covid-19.  It was more of an online podcast, with the guests addressing written questions at the end.  No one really knows at this point whether the season will go on as scheduled, be shortened or canceled entirely.  It all depends on the numbers and the Governor's recommendation.  Nevertheless, both coaches are proceeding with their preparations as if the season will proceed.  And the players are buying in.
Eric Smith, this year's Booster Club President, chaired the event.  First up was Coach Day, whose Buckeyes last year fashioned a 14-0 regular season record, followed by a win in the Big Ten Championship Game and a subsequent spot in the BCS  playoffs.  As a result of this success, Day was named Big Ten Coach of the Year, the first time for an OSU coach in 40 years.
"It's unbelievable to be a part of this tonight," said Day.  The relationship between Ohio State and Massillon remains strong every day.  The ties between OSU and Massillon run deep."  He was referring to the 27 current and previous Tiger players who suited up for the Buckeyes and the three former coaches who became head coaches for Ohio State, including Paul Brown, Carroll Widdoes and Earl Bruce.  Several others over the years were also hired as assistant coaches.  Players currently on the team are Thayer Munford and Austin Kutscher.
Coach Day is doing everything he can to prepare this year's team, in spite of the handicaps imposed by the stay-at-home guidelines.  "This has been a challenge for us," he said.  "We're trying to do the best we can to manage it.  The players have been with their parents rather than on campus with their teammates.  It's not easy.  There's no real map."  So the coaches and players have been interacting in group meetings using online media
Next up was former Massillon player Gareon Conley, who currently plays for the Houston Texans.  He said the transition from Oakland went well and that the Texan players were quite welcoming.  A regular starter throughout last season, it appears that he has found a home in Houston.  Gareon also addressed his de-committing from Michigan and subsequent signing with Ohio State.  After visiting Michigan for the first time, he thought it was prudent to commit early to their offer.  But, then he learned that he could still visit additional campuses.  That opened up a trip to Ohio State and we all know the rest.
Finally, Coach Nate Moore had the screen and spoke for over an hour.  Here is a snapshot of what he provided:
The assistant coaches are doing a tremendous job keeping the players focused on pre-season activities.  He continues to refer to this group as the best coaching staff in the country.  Each was named along with their position responsibilities.
The coaches are meeting online as a staff to manage the program in addition to game planning for this year's opponents.  They haven't really slowed down and are doing everything they did in previous years, just online.
Assistant coaches are meeting online with the players in position groups, mostly to perform wellness checks regarding health and school work.
The players are individually responsible for maintaining their physical conditioning using a plan provided by the coaches.  A software app called "Team Builder" has been introduced to monitor all of the players' workouts.  The players log their activities into the app and Coach Joe Studer perform the monitoring and feedback.
Not all players have weights for workouts.  So the Booster Club purchased workout bands.
There is a weekly challenge to complete certain conditioning activities.  Nike has become involved in this and is providing T-shirts and shorts as awards for the best performers.
"The players have taken to all of this very easily," said Moore.  "Out Tigers are meeting our hardships and tests.  We will come out better because of it."
Massillon has two goals this year: beat McKinley and win the state championship.
Coach Moore reviewed this year's schedule and was excited to note that it includes seven home games.  The opener is Bishop Gorman from Las Vegas, Nevada, a game that will be played at Tom Benson Stadium in Canton; they are a national power and a perennial Top 50 team; Moore expects this game to be on national television; he anticipates a fierce battle.  GlenOak should be much improved this year and looking to turn the corner after several substandard years.  Moore said that St. Ignatius is always tough and well-coached; the best team in the state last year not to make the playoffs; it's a great challenge.  Barberton was young last year and this year's game should be a good one.  Wooster could be a dangerous opponent.  McKinley: greatest high school rivalry in the country; young last year; returns several key players, many D1; very formidable.
All college summer camps have been canceled.  Therefore, game film has taken on an added significance.  Moore expects additional scholarships to be offered during the early games.
Currently, nine Tiger players have received scholarship offers to play college football.  "And there's more to come," said Moore.  "This is a very talented senior class.  We've seen this coming for quite a few years."  Nate read the names of 24 returning lettermen, most of which saw extensive playing time last year and they cover nearly every position on the field.  He is really high on his four returning offensive linemen.
The stadium work is on schedule.  It is important to maintain the facility that is now 80 years old.
The golf outing is scheduled for August 15.
The Lift-a-thon and many other activities will be scheduled and possibly rescheduled, but not canceled.