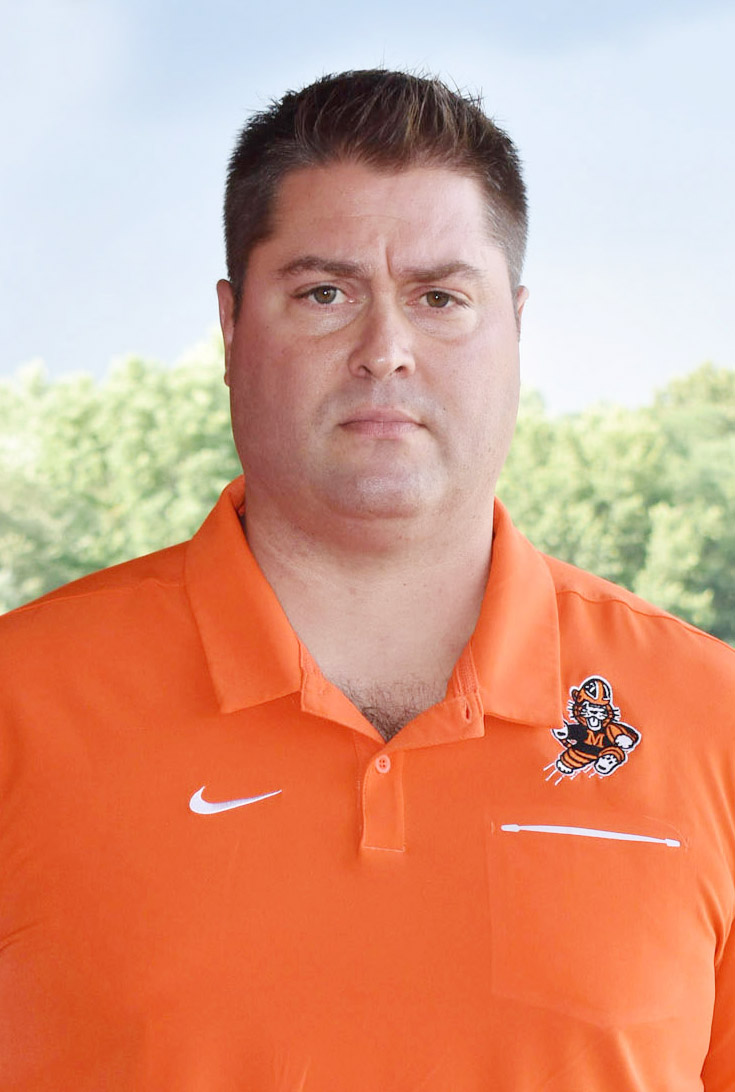 Throughout many previous decades, as far back as perhaps Paul Brown, Massillon coaches have traditionally scheduled soft-to-moderate opening game opponents in order to give each squad the best chance of starting the season on a winning note.  But that appears not to be the case for current head coach Nate Moore.  He prefers, instead, the challenge brought on by facing a top-level foe.  And in each of his first five openers while at Massillon he has had fans on the edges of their seats hoping that the Tigers would come out victorious, knowing that the opponent was daunting.
This year is no exception.  On August 29, barring modifications to the season on account of the virus, Massillon will open up at Canton's Tom Benson Stadium as part of a 6-game Nike classic against Bishop Gorman, a national power from Las Vegas, Nevada.  This should be a good matchup, but expect Massillon to be ready for the task ahead.  Coach Moore, having gained much insight over the past five years in approaching difficult openers, should know how to prepare for this one.
Moore has compiled a 50-15 overall record during his 5-year tenure at Massillon (28-2 over the last two seasons), including an 11-4 playoff mark in four appearances.  Currently, the Tigers have a 21-game regular season winning streak and have in each of the past two years advanced all the way to the Division 2 state finals game, although losing to Akron Hoban in 2018 and Cincinnati LaSalle in 2019.  In both of those years, Massillon was nationally ranked in the Top 50.  The Tigers are also ranked 5th in the nation with 899 historical victories, dating back to 1891.
When Mike Currence became the head coach in 1976, he inherited an opening game against Middletown, a team from southwest Ohio that was a state power at the time.  Regrettably, he was In the midst of replacing the previous Wing-T offense with a run-and-shoot offense, a scheme that was very alien to previous Massillon players.  It proved to be a difficult progression and Currence's team failed to score in a one-touchdown loss to the Middles.  Although they held Middletown to just 121 yards of offense, they gained just a mere 74 themselves.  The following year, with the run-and-shoot firmly entrenched, it was off to the Akron Rubber Bowl to face Barberton.  The Tigers had high hopes that year, especially after rolling over a formidable Warren Western Reserve team in a game-condition scrimmage the previous week.  But in front of nearly 16,000 fans, Barberton's running back Larry Ricks (Michigan) had other ideas and he led his team to a 9-7 upset victory.  It should be noted that in both of those years, when only one team qualified in each region, Massillon failed to make the playoffs, in spite of each team finishing 8-2.  To make it even more bitter, the Tigers finished that second season with a 21-0 victory over playoff state-finalist Canton McKinley.
So for the next 37 years coaches scaled it back and, for the most part, steered clear of top-level competition for Game 1.  Thirteen times Massillon faced a team from the Akron City Series.  Eight times they played Massillon Perry, including six in a row from 1978 to 1983.  They also had games against Alliance, Dover and Westerville South.  As a result, it wasn't surprising that the Tigers compiled a record of 34-3 in those openers.  Two of the losses were to Buchtel and a third was to Clovis West, California (a rare tough opener).
But it's obvious that Nate Moore has another mindset.  With eight teams per region making the playoffs these days, the odds are much better if the opening game is not won.  And although Nate enjoys the challenge, it's also a good opportunity for his team's weaknesses to be exposed before they get too far into the season.  Plus, the incentive to gear the pre-season around a challenging opponent, the experience of playing in big game early and an opportunity to play four quarters of football with the first unit on the field can all pay dividends down the road.  In 2015, in his very first game as a Massillon coach, the opener was Perry, a team stocked with two great running backs in Keishaun Sims and Tevian Cleveland.  The Tigers started out strong and then, after falling behind, scored late in the game to secure a 41-37 victory, in spite of Sims and Cleveland combining for 435 yards of offense and four touchdowns.  Perry went on to finish with a record of 12-3, losing to Cincinnati LaSalle in the Division 2 State Finals.
The next year it was Division 1 power Mentor, which sported a record of 56-11 over the previous five years (10-4 in the Division 1 playoffs).  Massillon opened with them in 2016 and 2017, but dropped both by one-sided scores.  However, it did show the program just how far it needed to go if the Tigers hoped to return to past glory.
For the past two years, Moore started off with Akron St. Vincent, a recurring opponent Massillon had faced during each of the previous six years.  But those six had not gone well, with the Tigers winning just two.  During that span, the Irish compiled a record of 67-16, including a 19-4 playoff mark and a pair of Division 3 state titles.  They also had a great running back returning in Terrance Keyes, who rushed 198 yards against the Tigers in 2016.  But the experience gained against Mentor finally had paid off and the Tigers walked away in the first one with a 35-7 victory, holding Keyes to just ten yards in eleven carries.  Later that year they defeated nationally-ranked East St. Louis in an offensive shootout.  The next year's result was no different and with Massillon prevailed 44-14.  That season-opening experience was parlayed into a 17-14 playoff victory over 2018 Division 2 state champion Akron Hoban.  To top it off, Massillon has won the last four meetings against arch-rival Canton McKinley.
Now it's Bishop Gorman, which promises to be yet another challenging opener.  Over the past 13 years Gorman has built an impressive resume: 175-15 overall record (122-13 in the regular season, 53-2 in the state playoffs); 10 state championships; 3 national championships (2014-2016); 8 times in the National Top 50.  Last year, the Gaels were 11-2, losing in the 3rd round of the Nevada state playoffs, in a rare year that they did not make the state finals.  They were also ranked No. 78 nationally.
Gorman will be a formidable foe for Nate Moore's Tigers in this year's lid-lifter.  But that's nothing new for the highly successful coach, who obviouisly relishes the challenge.