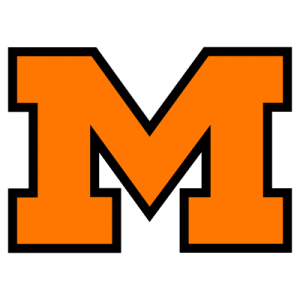 The final Booster Club of the 2019 season kicked off with recognition for job well done by this year's president, Bruce Gallagher, who thanked all of the members for their unending support throughout the year.
The date of the Football Banquet has not yet been set.
Head Coach Nate Moore did not dwell on the state finals loss to Cincinnati LaSalle, but instead elected to expound on the accomplishments of the 2019 team and the outgoing senior class.  "This was a great year," he said.  "So  proud of our kids.  They fought hard every week.  Bittersweet at the end.  Our kids really wanted to win it (the state championship) for the City of Massillon.  But we have to move on.
"What an incredible year Aidan Longwell had.  Really hard to compare to anyone else.  Having two 1,000-yard receivers. Lots of records set.  The last few years for these seniors, it's really been an incredible run."
A win-loss record of 38-6 (fewest losses in three years since 1983)
A playoff win-loss record of 11-3
Two consecutive undefeated regular seasons (previously only accomplished by Earl Bruce, Chuck Mather and Paul Brown)
Three consecutive playoff regional championships (a first for Massillon)
Two consecutive playoff state finals appearances (a first for Massillon)
A fourth consecutive victory over Canton McKinley
Seven games finishing with a running clock
Defeated 4-time defending state champion Akron Hoban in the Regional Finals
Record-setting quarterback for a career (Aidan Longwell: attempts (795), completions (484), completion percentage (60.9%), yards (7,705) and touchdowns (84))
Record-setting quarterback for a season (Aidan Longwell: quarterback efficiency rating (186.5))
1,000-yard+ rusher (Terrance Keyes, Jr.: 227 attempts for 1,592 yards and 23 touchdowns)
Two 1,000-yard+ receivers (Jayden Ballard: 68 receptions for 1,202 yards and 18 touchdowns, Andrew Wilson-Lamp 55 receptions for 1,049 yards and 11 touchdowns)
Record-setting kicker (Alex Bauer: PAT kick attempts (83), PAT kicks made (81))
Record-setting defender (Caiden Woullard: tackles for loss (18))
Most receiving yards in a game: Andrew Wilson-Lamp (232) vs. Akron St. Vincent-St. Mary
Longest touchdown pass: Aidan Longwell to Jaydon Ballard (95 yards) vs. Monroeville Gateway, PA
Moore then addressed the prospect for next year.  Defensively, the Tigers return just one starter in Caiden Woullard.  So that area will be a work in progress.  "Somebody will step up and take their place." he said of the departing starters.  "It will be like that at a lot of positions.  But we will return a lot on the offensive side of the ball: 3 of 5 offensive linemen, two wide receivers, two fullbacks and the two kickers."  Backup quarterback Zach Catrone has a great shot at being the starter next year.  "The juniors are now seniors," he said.  "It's their team.  I fully expect to compete at the state level next year.  And it's a very reasonable goal."
Moore acknowledged the contributions of the assistant coaches saying that Massillon's development process for players is second to none.  And the facilities are "unbelievable."  The coaches will now prepare over the next month during the "hands-off" period and welcome the players back into the weight room on January 6.
Three open dates remain on next year's schedule, week 5, 7 and 9, with a special opponent in the works for Week 1  So far it looks like this:
Filled, not announced
Canton GlenOak (A)
Warren Harding (H)
Filled, not announced
Open
Austintown Fitch (H)
Open
Barberton (H)
Open
Canton McKinley (H)
A college showcase for Division 2 and 3 college coaches is scheduled for December 19, the day after the D1 early signing date.  All senior players are welcome to attend.  The event is open to all area schools.  Moore expects 40-50 coaches to attend.  The annual college showcase for D1 college coaches will be held in the spring and will be open to underclass Massillon players.
See you at the Banquet and the Spring Kickoff.