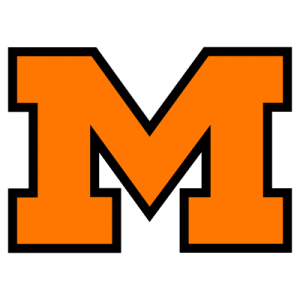 Longwell sets Massillon's passing mark in rout of Firestone
Sep 27, 2019 11:15 PM
MASSILLON With one flick of his left wrist, Aidan Longwell removed any doubt that existed in Massillon's game Friday night against winless Firestone.
On the Tigers' first play from scrimmage, Longwell dropped back and hit Jayden Ballard for a 40-yard touchdown pass. That pass, just 1:59 into the game, gave the Massillon senior quarterback the school's all-time record for passing yards.
"It's special," Longwell said after passing Kyle Kempt as the Tigers' career passing leader in the 56-0 victory over the Falcons. "I can't put it into words. Just everything that's happened at Massillon, all the history behind this program, it's special to be a part of that."
Longwell came into the game needing just 31 yards to pass the 6,034 career yards Kempt had compiled from 2010-12. He needed just one throw to pass that mark, the second career record he set in as many weeks after breaking the passing touchdowns mark in Week 4.
That one record-setting throw would be half of Longwell's output on the night, as he only threw the ball twice – completing both – for 53 yards. His career total now stands at 6,056 yards with still plenty of football to be potentially be played.
"I think it takes a little pressure off," Longwell said. "Not really for me, I wasn't really thinking about that stuff. Everybody talking about it, it can be over now."
There wasn't much football for Longwell, or any of Massillon's first-unit players, to play on Friday night against a completely over-matched Firestone team. The Tigers ran just five plays and had the football for just 52 seconds in the first quarter, yet still took a 35-0 lead in that time.
Of Massillon's five first-quarter plays, three went for touchdowns. Beyond the Longwell-to-Ballard scoring strike, Terrence Keyes and Zion Phifer would each run for scores.
The Tiger special teams would get into the act to help with that lead. Preston Hodges would block and punt and recover it in the end zone for a touchdown to make it 14-0.
Hodges also had an interception to set up the Tigers' third touchdown, a 10-yard run by Keyes. It's the team-high third pick for the senior outside linebacker.
"We want to come out and get better every week," said Hodges, who was part of a defensive performance which limited Firestone to 45 net yards and three first downs on 28 plays. "We just come out and do our jobs. We play the way we were taught."
Ballard would add a 87-yard punt return for a touchdown as well to make it 28-0 Tigers. It's the second time this season Ballard returned a kick or punt for a score, having brought back a kickoff for a touchdown against St. Vincent-St. Mary.
The final two quarters were shortened to just eight minutes after the Tigers took a 49-0 halftime lead. The teams played the final three quarters under a running clock, with the coaches agreeing to start it a quarter earlier than it is required to be implemented.
"They did a good job" said Massillon coach Nate Moore, whose team will take a 5-0 record and a 16-game regular-season win streak into next Friday's road game at Austintown Fitch. "They came out and took care of business. They played well, executed."
Phifer and Raekwon Venson added first-half rushing touchdowns for Massillon, which had 158 of its 293 total yards in the first half. Tanner Pierce threw a 19-yard touchdown pass to Daymiere Adams in the third quarter.
Reach Chris at 330-775-1128 or chris.easterling@indeonline.com.
On Twitter: @ceasterlingINDE