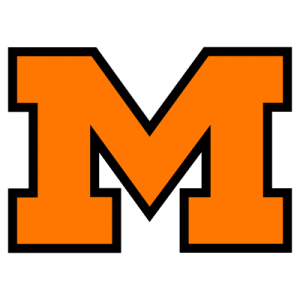 A good crowd turned out for the Booster Club meeting during which Head Coach Nate Moore reviewed last week's victory over Penn-Trafford and previewed this week's game against Akron Firestone.
Scores from last week:
The Varsity defeated Penn-Trafford, 42-21
The Junior Varsity lost to Lakewood St. Edward, 37-34, following a see-saw finish
The Freshmen lost to Lakewood St. Edward, 28-0
The 8th Grade lost to Medina Highland, 36-28
The 7th Grade defeated Medina Highland, 22-14
This week's freshmen game against Akron Firestone has been moved from Thursday to Saturday at 2:30 pm.  The JV game has been canceled.
There will be a fan bus to Austintown Fitch next week for the cost of $25.00.  The bus will depart from the K-Mart parking lot at 4:30 pm.
Last Sunday, NBC aired a short clip during the third quarter of the Cleveland-Los Angeles football game, highlighting the Massillon Tigers and John McVay, the grandfather of Sean McVay, head coach of the Rams.  You can view the video here.
Guest players for the meeting were quarterback Aidan Longwell and linebacker Ben Krichbaum.  Against Penn-Trafford, Longwell had a stellar night, completing 14 of 15 passes for 225 yards and four touchdowns.  His career TD mark of 65, eclipsed the record of 63 set by Justin Zwick in 2001.  Aidan was also named Fox 8 Player of the Week.  Krichbaum led the Tigers in tackles last week with four solos and five assists.  "He is the heart and soul of our defense," remarked Moore.
Addressing the win, Krichbaum said that "it was nice to see a good disciplined team last week.  It will make us better."  "It proved we can do it," added Longwell, when asked about playing four quarters of football with the varsity on the field, something that was not needed in the first three blowout wins.
Penn-Trafford is classified as AAAAA in Pennsylvania, equivalent to Division 2 in Ohio.  Currently they are ranked first in Western PA and second in the entire state.  Future Tiger opponent Gateway is fourth.
"They were very aggressive," Coach Moore said about Penn-Trafford.  "These guys were pulling out all the stops.  There was some hitting going on.  Their quarterback was a heck of a player.  Tough.  Fought through tackles and moved well after contact."
Moore singled out the play of defensive linemen Ethan Toban and Manny McElroy, who "did such a nice job."  In fact, the entire front seven received praised after holding the Warriors to just 110 yards rushing on 31 carries.
Penn-Trafford wasn't shy about giving the Tigers multiple looks, hoping to take advantage of misalignments.  "Some of the formations put a lot of stress on you," said Moore.  But Massillon did a good job of handling the pressure for the most of the night.
On offense, the Tigers displayed good balance, rushing for 171 and passing for 225.  The 35 points scored in the second quarter was the most put up in any frame since last year's Sun Valley game.  Leading the ground attack was Terrence Keyes, who toted the ball 31 times for 150 yards and a touchdown.  Jayden Ballard and Andrew Wilson-Lamp combined for 10 pass receptions for 178 yards and three touchdowns.  And Zion Phifer contributed in many ways via rushing, receiving and blocking.
Akron Firestone enters the contest this week with a 0-4 record, having lost to Green, Copley, Cortland Lakeview and Akron Buchtel by a combined score of 25-165.  It's no secret that the Falcons are struggling big time this year and in fact may be the worst Firestone team to ever visit Massillon.  However, expect Moore's charges to focus on Massillon only as they aim to get better in anticipation of some very good competition down the road.
Moore said that their quarterback is very young and small, with not much of a throwing arm.  They do, however, have a couple good receivers and the running back has some talent.  The offensive line is large, but is not well skilled in fundamental football.  Same goes for the defensive, except at linebacker.  The defense aligns exclusively in a 4-2.  It will most likely be a pretty tough day for the Falcons and the Tiger backups should see plenty of action.
Go Tigers!