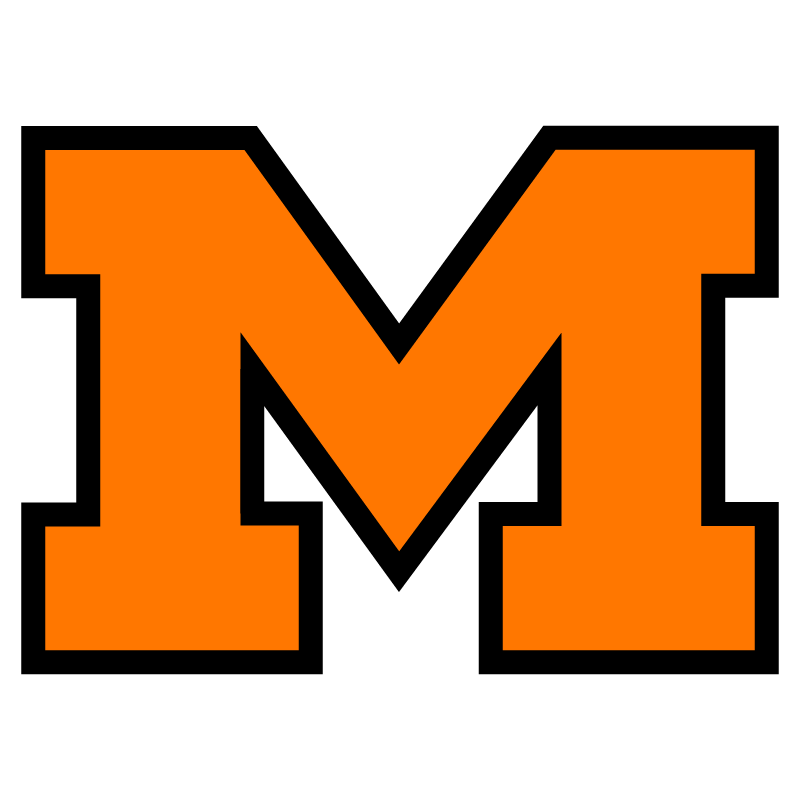 It was great weekend for the Tigers and another clean sweep over their opponents.  Here are the scores from those games:
The Varsity defeated Warren Harding on the road, 49-7
The Junior Varsity defeated Warren Harding at home, 27-20
The Freshmen team defeated Warren, 24-0
The 8th Grade game was halted three minutes in on account of weather, with the Tigers up 8-0
The 7th Grade defeated Warren Middle School, 27-6
Head Coach Nate Moore's assessment of last week's performance was that the Tigers played "really well" in all phases of the game.  The defense surrendered just one TD, that following a turnover, and the offense, once it got past an early funk on its first two possessions, scored seven touchdowns in the next nine, with a running clock in effect for most of the second half.
Defensively, Massillon held the Warren rushing attack in check for nearly the entire night.  After using a spread offense throughout the first half and finding minimal success, the Raiders switched to a power-I, but did not fare any better.  Moore said that the Tigers have really good interior defensive linemen, something that was missing during the last few years, singling out the play of Manny McElroy and CJ Harris.
Linebacker play was also very good, especially on the edge by Caiden Woullard, who led the group with six tackles and one assist, including three tackles for a loss.  Then there was the big interception return by Preston Hodges.  Robbie Paige also played very well at safety, and has been improving his performance in leaps and bounds.  He makes great breaks on the ball, according to the coach.
Through three games, the defense has allowed just 3.5 yards per play (2.5 on the ground) as compared to last year's numbers of 4.7 and 3.9 (I know, it's early).  But the more that things stay the same within the program, the better it gets.
On offensive, Moore liked the play of Rager Els and Cole Jones.  However, as a group, the line struggled at times with pass protection due to Warren's quickness.  Nevertheless, they surrendered just one quarterback sack, that being Massillon's first of the year.  But it was in the run game that they really excelled and seemed to get better as the game wore on.  For the night, that phase netted 174 yards at 6.7 yards a clip.  It was a virtual clinic on how to execute inside zone blocking, with really good double teams according to the coach.  That's the reason they were able to free Hodges and Terrence Keyes for big runs in the second half.
One scheme that really worked well was the run/pass option.  On one particular play, the line blocked like it was a run, sucking in the free safety, while Aidan Longwell (15 of 25 for 200 yards and two TDs) fired the ball to a crossing Jaden Ballard for a wide-open touchdown.  Ballard led the Tigers with seven catches for 94 yards and a pair of touchdowns.
This week's opponent is Penn-Trafford from Harrison City, Pennsylvania.  The game was scheduled after a team in their league opted out this year, creating an open date.  Later this season, Gateway from Monroeville, PA, also from the same league, will face the Tigers.
Last year the Warriors finished with a record of 9-3 and come into this one on the heels of a 4-0 record, having outscored the opposition by an average of 35-8.  Moore compared them to a good Avon team with skill players.
Senior Quarterback Gabe Dunlap (6'-1", 170 lbs.) engineers a wide-open attack that features athletes both at running back and wide receiver. At times, Dunlap will also run the ball off designed plays and has racked up 397 yards and six touchdowns.  In the passing game, he has completed 53 passes for 440 yards and four touchdowns.  His favorite target is junior Ethan Carr (6'-3", 165 lbs.), who has caught nine passes for 211 yards and four touchdowns.
The running attack has been split between two outstanding players, Caleb Lisbon and Sam Fanelli.  But it appears that both may miss this one due to injury.  However, Moore has good respect for the backup, junior Brad Ford (5'-11" 175 lbs.).
The offensive line is good, according to the coach, and returns all five starters from last year.  They average 6'-1", 262 lbs. from tackle-to-tackle.  Moore says that they are pretty physical and really good at outside zone blocking.
Defensively, Penn-Trafford utilizes a 3-4 alignment.  The strength of this unit is the line, especially at nose tackle in senior Josh Cheplick (6'-1", 275 lbs.), who he compared to the Tigers' Manny McElroy.  The secondary is the next best group.
Last week's injury to Massillon center Dylan Garretson will result in a reshuffling of the offensive line.  Manny McElroy will return to his traditional defensive position.  Cole Jones will move to center and Terrence Rankl will take over his tackle position.  The line now averages 6'-2", 286 lbs., and is one of the largest lines Massillon has had in recent history.
Quarterback Aidan Longwell is closing in on a couple of career records.  He needs 256 yards to tie the mark of 6,034, set by Kyle Kempt in 2012.  And he needs two touchdown passes to tie the mark of 63, set by Justin Zwick in 2001.  But I'm sure Aidan is just focused on just getting a win this Friday.  The records will come on their own.