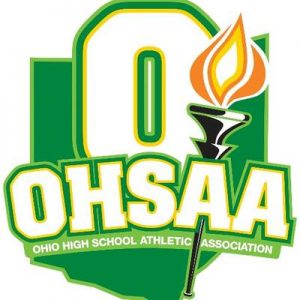 Massillon's comeback attempt falls short in Division II state title game
Nov 30, 2018 12:39 AM
CANTON The deficit didn't matter to Massillon. The only thing that did was that time remained on the clock.
That is, until even that ran out on the Tigers.
Despite a 27-point first-half deficit, Massillon pulled within a touchdown of Hoban in the fourth quarter of Thursday's Division II state championship game. The Tigers' comeback, however, would come up short as the Knights held on for a 42-28 victory to claim their fourth consecutive state title.
Massillon, playing in its fourth state title game and first since 2005, saw its season come to an end with a 14-1 record. However, the Tigers didn't go down without a fight.
"I'm really proud of our guys," Massillon coach Nate Moore said. "As bad as we played in the first half, a lot of teams wouldn't have what it takes to come out and play the type of second half that we did. We came out and played like Tigers. We came up short in the end, but we had a chance to win in the fourth quarter, which was the goal coming out of the locker room at halftime. They made that happen."
With 9:12 remaining in the first half, it didn't look like it was going to happen. At that point, Hoban – 15-0 for the first time in school history – looked to be heading to yet another runaway win.
The Knights had taken a 27-0 lead thanks to four touchdowns on four possessions. Even a Zion Phifer touchdown run just over a minute after that fourth Hoban score did little to slow it down, as Shane Hamm's 28-yard touchdown pass to Caden Clark made it a 34-7 lead heading into halftime.
"We knew Massillon was a very good football team," Hoban coach Tim Tyyrell said. "We started off very, very well. We had a couple of mistakes in the first half, but overall, I thought we played very well in the first half."
The second half, though, saw the story change from Hoban's dominance to Massillon's never-say-die approach. That approach started from the second-half kickoff, a pooch kick Andrew Wilson-Lamp recovered for the Tigers at the Knight 35.
Four plays later, Phifer – who started in place of the injured Jamir Thomas – ran for a 6-yard touchdown to pull Massillon within 34-14. Phifer finished with 82 yards on 21 carries.
"To start off the second half, we were just cleaning up the mistakes we were making in the first half," Massillon center Justin Gaddis said. "The first half, we just weren't playing well. The second half, we just had to step it up, and we did."
On both sides of the football, the Tigers were able to do so. Thanks to a offensive pass interference penalty, Hoban's subsequent drive stalled out, giving the ball right back to Massillon.
This time, it would be a 13-play, 95-yard march to the end zone for the Tigers. The last yard was covered by Kyshad Mack, pulling Massillon to within 34-21 with 56 seconds left in the third quarter.
Mack was shifted into a running back role during the week of practice. That drive would be the first time the Tigers showed it in the game, and he gave them 48 yards on five carries over the march.
"I think he was explosive in the second half," Tiger quarterback Aidan Longwell said of Mack. "It gave them a change of pace. They weren't expecting him to run the ball very much."
Longwell, who was 9-of-21 for 190 yards in the game, would give Massillon its biggest jolt yet after the Tigers regained possession following another defensive stop. The junior hit Aydrik Ford on a 67-yard touchdown pass with 9:13 remaining in regulation to pull the Tigers within 34-28.
All Massillon needed was potentially one more stop in order to gain the lead. Hoban, though, would come up with arguably the biggest play of the game on its next drive.
Facing fourth-and-3 from their own 48, the Knights ran a fake punt, with Marcus Saahir carrying it five yards to the Massillon 47. Deamonte Trayanum would cap the drive off with a 2-yard touchdown run, followed by a two-point run by Mason Tipton, to make it 42-28 Hoban with 4:45 remaining.
"We closed," said Tyrrell, whose team sealed the game with a Matt Salopek interception at the Hoban 8 with 3:22 left. "The kids kept saying, 'We're up, we're up. We need one drive; we need one drive.' That's what we got."
Which was enough to stave off the never-say-die Tigers one last time.
Reach Chris at 330-775-1128 or chris.easterling@indeonline.com.
On Twitter: @ceasterlingINDE