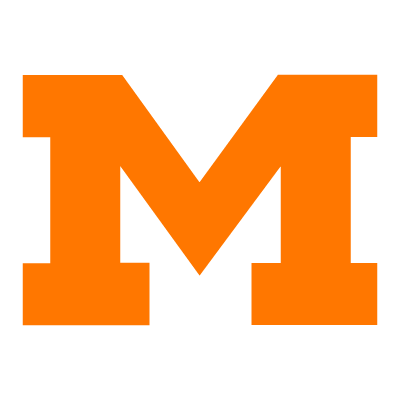 The final Booster Club meeting of the year was held at the WHS library in front of a large supporting audience.  Head Coach Nate Moore and several players were in attendance and received a standing ovation for their effort this year in fashioning a 14-1 record and runner-up finish in the state playoffs.  Booster Club President Ben Lieberman opened the meeting by reading a list of some 35 records set by the Tigers this year.  Some of the more prominent ones are:
Most wins in a season (14)
Most points scored (670)
Most touchdowns scored (93)
Most offensive yards (6,244)
There were also several new season and career records set by various players, including by Jamir Thomas, who set new benchmarks for career yards and points scored.  "It was a wonderfuj season for a lot of reasons and not just a 14-1 record." said Moore.  The coach then thanked the Booster Club for their support throughout the year.
Last Thursday's game against Akron Hoban was the fourth time that Massillon had advanced in the state playoffs to the final game, only to lose each time.  But that didn't diminish the praise Coach Moore heaped upon the program.  "We have an unbelievable coaching staff that really works hard," he said.  "They're experts in what they do.  It's the best coaching staff around.  Our kids were unbelievable.  (When out in public) people couldn't believe how polite our guys are.  It's been a great year because of the people we get to be around."
The guest players were Aiden Longwell (quarterback), Justin Gaddis (center), Dean Clark (defensive back / wide receiver) and Jory Mattox (lineman).  "It's a season I'll never forget," said Longwell.  "I want to thank you guys."  "You guys have a big impact on whatever we do," added Clark.  "We wanted to win the football game to make you happy."
The coach then showed clips of the 42-28 loss to Hoban and responded to questions as they arose.  "It (the loss) was hard to swallow because we put so much effort into it," he said.  "There were a lot of plays where we did a really good job.  We just didn't have enough of them.  I couldn't be prouder of our kids.  We dug quite a hole.  But the way we came out and won the second half, we played like Tigers."
Massillon opened the game by marching down the field and putting themselves into position to post the first points of the game.  But a couple of miscues stalled the drive.  "We came out and really ran the ball down the field, said Moore.  "We couldn't quite get the last 20 yards.  It really could have changed the complexion of the first half."
A critical moment in the game came late In the fourth quarter with Hoban clinging to a 34-28 lead.  The Knights were facing a fourth down and three at midfield and converted the first down off a fake punt with a run up the middle.  "It was the biggest regret I had," said the coach.  "We should have left our defense on the field."
The Tigers will now take the month of December off and resume activities in the weight room in January in preparation for the 2019 season opener against Akron  St. Vincent.  But those five extra weeks of practice throughout the playoff series was incredibly invaluable according to Moore.  "It was like having spring practice."  Moore is excited about next year, beaming that Massillon has a really good group coming up.  It will be built around several returning starters from this year's varsity team and stocked with players from a junior varsity squad that finished 9-0 with wins over Cleveland St. Ignatius and Lakewood St. Edward.
Go Tigers!