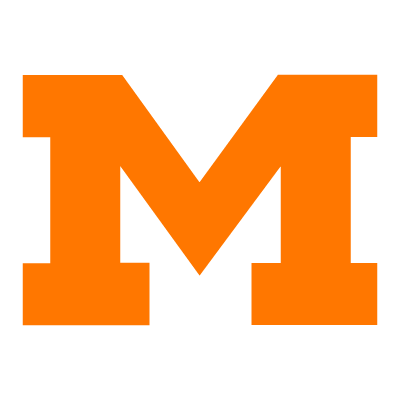 Scores from last week:
Varsity defeated Cincinnati Winton Woods, 41-20
This week's schedule:
Thursday – Varsity vs. Akron Hoban (14-0) at Canton's Tom Benson Hall of Fame Stadium, 7:30 pm (gates open at 6:00 pm)
Massillon, now 14-0, set a new record for wins in a season with the victory over Cincinnati Winton Woods.  The old mark was held by the 2005 team, which finished 13-2 after losing 24- 17 to Cincinnati St. Xavier in the state finals.  With their sites now set on their first state championship in the playoff era, the Tigers are currently ranked 26th in the country by Calpreps.com and 6th in the Midwest Region by USA Today.  Hoban is ranked 17th and 3rd, respectively.  Regardless of the outcome Thursday, there will be a downtown celebration  of the season's success following the game .
The guest player was junior co-captain Aidan Longwell, who in the playoffs has completed of 54 of 87 passes (62%) for 822 yards and 7 touchdowns, with just one interception.  "Last week we beat a great football team," he said while addressing a large Booster Club audience.  "This week we play another great football team.  If we play with heart, we will win."
After receiving a standing ovation for the team's effort in reaching the state finals, head coach Nate Moore provided a look back at the Winton Woods game and a preview of this week's opponent, Akron Hoban.  "I'm really proud of our kids," he said.  "They played Massillon Tiger football.  It was a well-called game by our assistant coaches.  We only have one more week together and we know that.  There's an urgency to get it (win the state championship) done."  Then it was off to films.
Akron Hoban is 14-0 and is competing for a fourth consecutive state championship, having previously won twice in Division 3 and last year in Division 2, when the OHSAA reassigned them using their competitive balance formula.  The Knights opened the season with a 21-14 victory over playoff qualifier Cleveland St. Ignatius (8-3).  Since then, there were no other significant wins.  But they did beat Huber Heights Wayne (7-4), 47-28, and Massillon opponent Akron St. Vincent (7-3), 35-3.  In the playoffs, Hoban downed Mayfield (5-6), Garfield Heights (11-1), Maple Heights (12-1) and Avon (13-1) by significant margins.  During the regular season they averaged 44 points a game and gave up 12.  The last time they surrendered more than one score in a game was September 28.
Moore called Hoban a very balanced team, noting that there are no apparent weaknesses.  Offensively, they run a pro-style scheme, utilizing multiple formations with the quarterback mostly under center.  With a preference toward running the football, they are led by No. 25, senior running back Tyris Dickerson (5′-10″, 210 lbs.), who according to Moore is an excellent player and holds an offer from the University Akron. Also, keep an eye on No. 1, junior backup Deamonte Trayanum (5′-10″, 210 lbs.), a 4-star recruit destined for Ohio State.
The quarterback is sophomore Shane Hamm (5′-11″, 187 lbs.).  When he throws, it is usually to senior Mason Tipton (6′-0″, 180 lbs.), although former Massillon player junior Caden Clark (6′-5″, 260 lbs.) will occasionally receive a pass from his tight end position.  Clark is rated as a 3-star recruit and has an offer from Alabama.  Watch for some screen passes throughout the game.
Moore is impressed with the offensive line.  The  leader of this group is senior Nolan Rumier (6′-4″, 305 lbs.), who has an offer from the University of Michigan.  Next to him is junior Walter Ganous (6′-5″, 340 lbs.).  This makes the left side of the line extremely potent in the running game.  Overall, the line averages 6′-2″, 279 lbs.
Defensively, the Knights operate out of a 4-3.  The line is very aggressive and they use their hands well, according to Moore.  Like Massillon, multiple backup players keep the starters fresh.  But unlike Massillon, their capability seems to drop off some when they sub.  The starters average 6′-2″, 231 lbs.  No. 44, senior Joseph Michalowicz (6′-3″, 220 lbs.) is the stud of this group.  If not blocked well, he will make a living chasing down the quarterback.
Two linebackers play over the middle, while the third will align on the edge.  Coach Moore likes these inside guys.  The safeties are excellent, especially junior corner Alvin Stallworth (6′-0″, 190 lbs.).  But the quarterback of this group is strong safety Deamonte Trayanum.
Coach Moore then provided his final thoughts.  "Akron Hoban?  They have to play us," he said.  They have to play Massillon.  They have to play four quarters and we've been a really good second half team."
Go Tigers.  Bring it home.