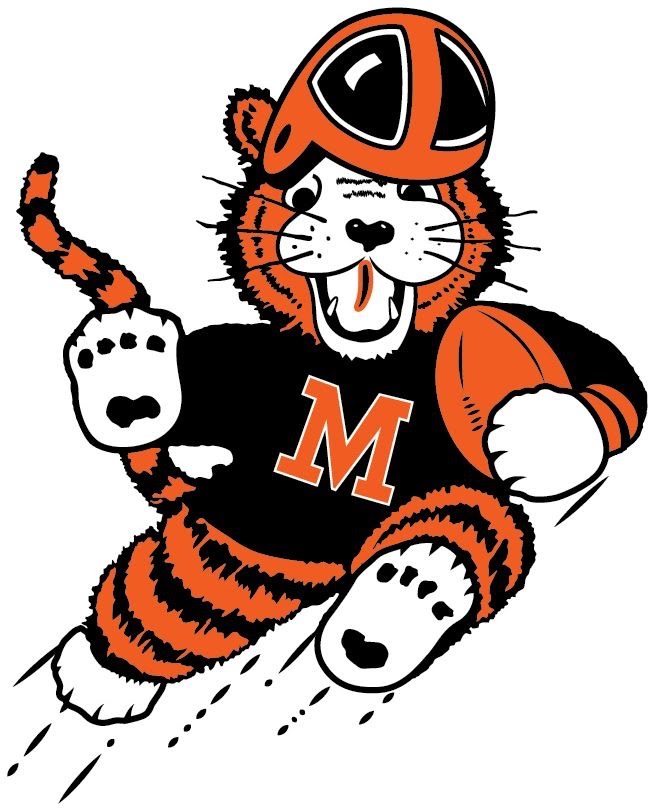 WHBC will hold their annual awards banquet on Thursday, November 15, at which time their Stark County All-Star team will be announced.  Unlike most all-star teams, this one is voted on by the area coaches.  This year's honorees from Massillon include Jamir Thomas, Tre'von Morgan, Dean Clark, Aidan Longwell, Deon Williams, Kyshad Mack and Justin Gaddis.  There are certainly others off of this year's undefeated team deserving of the award, but I guess you can't select the whole group.  The county MVP and coach of the year will be announced at the banquet.
Jamir Thomas – Running Back.  It was a record-setting year for Thomas as he eclipsed Art Hastings' mark for total career yards and Bob Glass' mark for career touchdowns, and he continues to add to his record for career carries.  Through eleven games, Jamir has rushed 207 times for 1,602 yards, an average of 7.7 yards per carry.  In ten of those contests he rushed for 100+ yards.  But the 6′-1″, 215 lbs. Thomas is not limited to just offense, as he also sees time at linebacker.  On that side of the ball, Jamir has recorded 9 solo tackles and 5 assists, and has put great pressure on opposing quarterbacks with his blitzing, including a key 4th quarter stop against East St. Louis, IL.  Thomas has several D1 offers.
Tre'von Morgan – Wide Receiver.  Morgan has had a breakout year at his position with 27 receptions for 502 yards and nine touchdowns.  His longest catch was 72 yards, coming against Sun Valley, PA.  Tre'von also returns punts and is a member of the kickoff team.  Occasionally he finds himself at outside linebacker, where he has eight tackles and a pair of assists.  The 6′-6″ Morgan has several D1 offers.
Dean Clark – Defensive Back.  A Kent State commit, Clark is the quarterback of the Tigers' outstanding defensive secondary, calling the alignments based on the many different offensive receiver formations.  Through eleven games, Dean is fourth on the team in tackles with 27 solos and 20 assists.  He also has one pass interception, nine pass breakups and eight passes defended.  With spot duty at receiver, Clark has caught three passes for 45 yards and a touchdown.
Aidan Longwell – Quarterback.  Big things were expected from Longwell, this being his second year as a starter and he certainly has produced.  Aidan has completed 116 of 188 passes for 25 TDs with just eight interceptions.  He is also one of the most efficient quarterbacks to ever play for the Tigers, with a rating this  year of 179.7, second highest in the record book.  Aidan has rushed for three touchdowns, including a key score in the first round playoff game against Columbus Walnut Ridge.  Possessed with a rocket arm, the junior currently holds a scholarship from Kent State to play pitcher on the baseball team.
Deon Williams – Offensive Lineman.  Williams is a 3-year starter and has played regularly on both sides of the ball.  On offense he is a key blocker, opening up gaping holes for the running backs, while protecting the quarterback from edge blitzes.  On defense he has also been a stalwart, recording nine tackles and 16 assists.  Expect 261 lb. Williams, who has a scholarship offer from Malone University, to play somewhere at the next level.
Kyshad Mack – LInebacker.  Mack uses his outstanding speed and football prowess to own the wide side of any offense.  Through eleven games, he has recorded 12 solo tackles and 15 assists.  He also leads the team with four pass interceptions, two of which were returned for touchdowns.  Mack holds a scholarship offer from Malone University.
Justin Gaddis – Team Most Valuable Player.  Gaddis anchors a stellar offensive line that has propelled the team to an explosive running attack, while providing great protection for the quarterback.  To date, the offense has rushed for 240.1 yards per game at 6.6 yards per carry.  On many of these plays, while paying at the center position, Justin has called many of the blocking schemes.
Congratulations to all of these worthy Tigers.