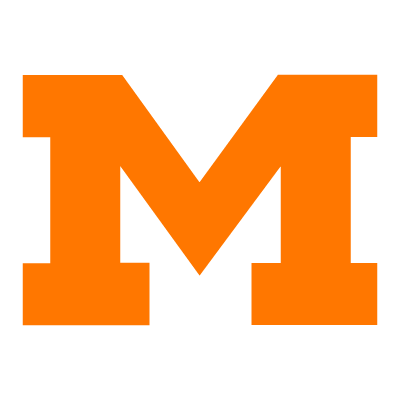 Scores from last week:
Varsity defeated Columbus Walnut Ridge, 45-14
This week's schedule:
Friday – Varsity vs. Columbus Whitehall-Yearling (10-1) at Mansfield Arlin Field, 7:00 pm
Seven Massillon players have been named WHBC All-County, including Jamir Thomas (running back), Aidan Longwell (quarterback), Tre'von Morgan (wide receiver), Dean Clark (defensive back), Deon Williams (offensive lineman), Kyshad Mack (linebacker) and Justin Gaddis (most valuable player).  The honorees were selected by the area coaches and will be officially announced at the WHBC banquet scheduled for November 15.
Terrance Roddy was the guest coach.  Guest players were Jamir Thomas and Tre'von Morgan.  All commented on the sluggish start in last Friday's win over Walnut Ridge.  "We came out slow," said Thomas.  "Week 11 (following the emotional McKinley game) is always the hardest week."  But the Tigers came out after the band show ready to play and outscored Walnut Ridge 28-7.  "We came out in the second half and did what we needed to do," said Morgan.
Massillon head coach Nate Moore said that Walnut Ridge had some great college-bound players, but he expected to have better success early in the game.  Only, the opponent stacked the box with seven or eight players at a time, nearly negating the vaunted Tiger running attack.  In fact, it was the only time this year that all-time rushing leader Jamir Thomas was held under 100 yards.  Moore said it was more guys than they could block.  With little success on ground, the Tigers went to the air starting in the second quarter and had much better success moving the ball.
Moore also recognizes that the week after the McKinley game has always been one of the toughest for his team.  The players are coming off the biggest game in the state and prone to an emotional letdown.  Plus there is one less day to prepare, since the game is played on a Saturday.  Then there is the playoff game itself.  The coach said it just has a different feel to it than a normal home game.  There is no pregame music, no tunnel, no fireworks and the crowd is significantly smaller.  All of this just leads to a lack of energy. "It almost feels like a JV game," said Moore.  "It might feel better if we played on the road."   It took a full half to get over the funk, but the Tigers came away the winner and are alive for Round 2.
Columbus Whitehall-Yearling is the next opponent for the Tigers and enters the fray on the heels of a 38-31 victory over Dover (8-3).  With a current mark of 10-1, they have recorded significant wins over Columbus Northland (8-2), 31-28, Grandview Heights (7-4), 46-13 and London (10-1), 34-15.  The lone loss was 19-6 to Ohio Capital Conference member Westerville Central (5-6) in Week 1.  During the regular season they averaged 40 points a game and gave up 14 against a schedule that is dominated by Division 4 and 5 teams.  But they have beaten those teams handily.  Whitehall is not an inner-city school, rather more like the demographics found in Canton.
The Rams are led by speedy senior quarterback Raymell Byrd (6′-1″, 175 lbs.), who makes a living with his legs, having rushed for 1,562 yards and 23 touchdowns (Jamir Thomas numbers).  A fair passer, he has thrown for 906 yards and five TDs, mostly to senior Christian Gordon (5′-7″, 140 lbs.), who has 31 catches for 500 yards and 6 touchdowns.  Gordon also has great speed.  Byrd is the principle return man on special teams.
Offensively, they operate out of the spread and most running plays are quarterback keepers.  They like to throw the tag screens, but have a wealth of trick plays in their book.  So the Tigers will need to be prepared for anything.  The fullback, Wayne Blackshear (6′-0″, 230 lbs.), is used mostly as a blocker.  The line has good size and averages 6′-0″, 257 lbs.
On defense, expect the Rams to stack the box and send the linebackers on nearly every play, similar to Walnut Ridge.  The secondary will most often play man-to-man on the receivers with a single safety on top.  The defensive line is smallish, averaging 6′-0″, 194 lbs., while the three linebackers go 5′-11, 195 lbs.  So it will almost be akin to playing against seven linebackers.  The defense is led by seniors Keon Freeman (6′-0″, 220 lbs.) and Isaiah Oney (5′-10″, 190 lbs.).  Freeman has 85 tackles, including 20 for loss.  Oney has 70 tackles, including seven for loss.  Both double as running backs and are the only 2-way players for Whitehall.
Go Tigers!