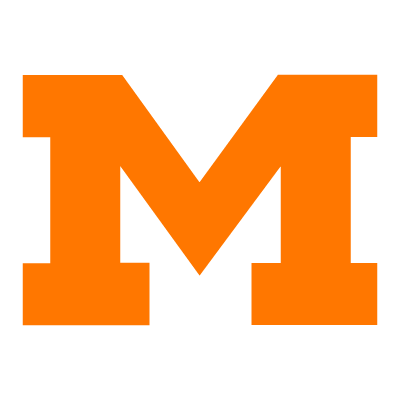 Scores from last week:
Varsity defeated Sun Valley, Pennsylvania, 101-6.
Junior Varsity defeated Cleveland St. Ignatius, 7-6.
Freshmen lost to Cleveland St. Ignatius, 28-19.
8th Grade defeated Western Crusaders, 22-12.  Final record: 5-3
7th Grade defeated Brunswick, 20-0.  Final record: 6-2
This week's schedule:
Thursday – Freshmen vs. Louisville at Paul Brown Tiger Stadium, 6:00 pm
Friday – Varsity vs. Louisville at Louisville, 7:30 pm
Saturday – Junior Varsity vs. Louisville at Paul Brown Tiger Stadium, 10:00 am
The Massillon Museum is staging a soft opening of the new Paul Brown Museum on Friday, October 26, from 4:00 to 9:00 pm.  All Tiger fans are encouraged to stop by.
ESPN 990 is hosting a fundraiser at BW3 on Monday October 22, from 4:00 to 9:00 pm.  Twenty percent of the take will be donated to the Massillon Tiger Football Program.
This year's Massillon-McKinley blood drive will be held at the Massillon Rec Center on Monday, October 22, from noon to 7:00 pm.
Dean Clark (defensive back / wide receiver) and Jamir Thomas (running back/linebacker) were the guest co-captains and spoke briefly about Louisville, this week's opponent.
In last Friday's win over Sun Valley Thomas scored his 48th career touchdown, breaking a record set by Bob Glass in 1937.  But he quickly put that mark behind him when when he said that all of the focus this week is on Louisville.  "We do one week at a time," he said.
As a defender, Clark addressed the Leopard offense noting that they pass the ball 70% of the time with a quarterback that is very good.  The wide receivers are adept at finding the seams in the zone, given that most of the passes are of the short to intermediate range.
"We were proud of our kids last week," said head coach Nate Moore.  "The kids played hard."  But he said that they have a great challenge this week, on the road in a hostile environment.  "We're going to play hard for you guys," he said.
The guest this week was inside linebacker coach Spencer Leno, who addressed the Louisville offense.  "It's going to be a backyard brawl," he emphasized.  "This is their Super Bowl.  They're going to be ready to play us, so we're not looking past them.  We're focusing on the task at hand."
The Leopards operate out of the spread offense and align with twin receivers or trips, with an occasional empty backfield.  Junior quarterback Colton Jones (5′-11″, 185 lbs.) is very talented and is currently the passing yardage leader in Stark County this year.  But don't look for him to run much.  Jones has a pair of good, rangy wide receivers that are his favorite targets.  Watch for junior Davis Burick (6′-2″, 201 lbs.) and senior Jared Mathie (6′-0″, 202 lbs.).  Senior Max Hartline (5′-11″, 183 lbs.) handles the running back duties and he is very effective.
Coach Moore added that the quarterback is good, with nice arm strength and a very good handle on the offense.  He throws well and will stand in the pocket under pressure.  The strength of the offense is the wide receivers.  Not a lot of size on the offensive line (average: 5′-11″, 242 lbs.).  Expect the Tigers to try and exploit this area.
Defensively, the Louisville maintains a balanced alignment, utilizing a good-sized 4-man front (average: 6′-2″, 245 lbs.).  LInebackers junior Carter Rode (5′-10″, 176 lbs.) and Mathie are good players.
Louisville is currently 5-3, having lost to Canfield (21-14), North Canton (30-14) and Perry (29-12).  But they have won five of their last six, including a victory over Youngstown Cardinal Mooney (31-12).  Only two players go both ways.
"It's a good football team," summed up the coach.  "They do a lot of things well."
Go Tigers!