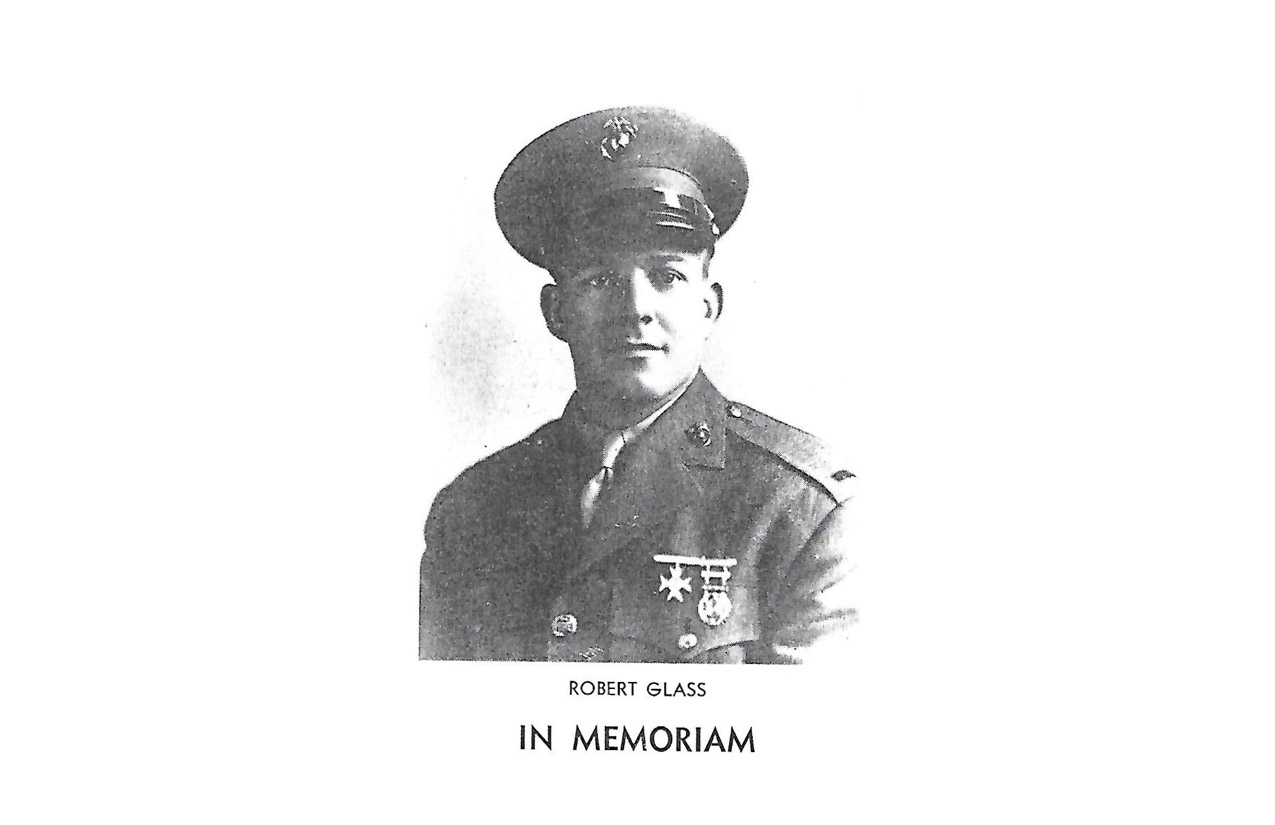 On Friday, October 12, 2018, Massillon running back Jamir Thomas scored his 48th career rushing touchdown, breaking a record set in 1935-37 by Bob Glass.  The following story written by James C. DeLong best describes Glass.
Few people who saw the Massillon Washington High School Tigers play at old Massillon Field in the mid-thirties will ever forget the herculean feats of fullback Bob Glass.
Standing about 5'-10" and weighing around 200 pounds, Glass was a rare combination of speed and power.  Equally adept at smashing the middle of the line, running slants or streaking around the end, Massillon foes for three years were always confronted with the difficult task of setting up a defense that would hold Glass in check.  Unquestionably, Glass was one of the best ball carriers in Ohio scholastic history.
In addition to his superb ball carrying ability, Glass performed the other duties of the triple threat back – passing and kicking.  He handled all the punting, kick-offs and extra points and did an outstanding job in each department.  His poorest specialty was as a passer, although here he was still better than average, as he did most of the throwing during the 1937 season.  On defense, he alternated at end and halfback.
Glass stepped into the Washington High grid picture from Longfellow Junior High School in 1935, when as a sophomore, and was given the task of filling the shoes of big D.C. McCants, who was a standout here in 1933 and 1934.  Coach Paul E. Brown had followed Blass's two-year apprenticeship at Longfellow closely and did not hesitate to install him in the starting line-up against Akron East in the 1935 opener.  Glass responded with an outstanding exhibition of ball carrying and from that time on he started every game in his three year career except for the 1935 New Philadelphia game, which he missed due to an ankle injury.
Of the 47 touchdowns that Bob scored in his career here, probably the most important one came in the 1935 Canton McKinley-Massillon game.  Here Glass broke a scoreless tie in the third quarter when he smashed over from the one yard line in this bruising battle to give Coach Brown his first win over Canton, 6-0, and to end a three year reign by the Bulldogs.
After completing his career at Washing High School, Glass led the Ohio High School All-Stars to a 19-0 victory over the Florida High School All-Stars in a game played in Florida in December, 1937, and then he enrolled at Tulane University, where he played three years as a starting halfback.  He was on Tulane's Sugar Bowl team during his sophomore year and in his senior year led the Green Wave in rushing, passing, kickoff returns and punting and played in the East-West Shrine Game.  He received All-American mention at Tulane and was a high draft choice of the New York Giants of the National Football League.  However, he never had an opportunity to test his talents in professional football as he was killed late in World War II while serving as a Marine Corps officer in the battle of Iwo Jima.
When Coach Paul Brown learned of Bob's death in 1945, he remarked that "it must have been a big bullet" to kill Glass.
Highlights of Bob Glass' Career
Massillon was 28-1-1 during his career, winning three state championships
Scored 47 career touchdowns
Scored 49 career points after touchdown
Scored 330 career points
Scored the only touchdown in a 6-0 victory over Canton McKinley in 1935
Scored five career touchdowns against Canton McKinley plus four extra points
Scored 34 career points against Canton McKinley
Started 29 of 30 games
Carried the ball 31 times against Steubenville in 1937
Named 1st Team All-Stark County in 1935, 1936 and 1937
Named 3rd Team All-Ohio in 1935
Named 1st Team All-Ohio in 1936 and 1937
Inducted into Massillon Wall of Champions in 2008
Records Prior to 2018 Season
Career rushing touchdowns – 1st – 47
Career touchdowns – 1

st

 – 47
Career points – 1st – 330
Single game rushing touchdowns – 3rd – 5 vs. Franklin, Cedar Rapids, IA, 1937
Single game rushing touchdowns – 5th – 4 vs. Alliance (twice), 1935 & 1937