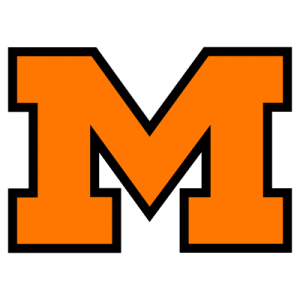 Records fall as Massillon puts up 101 in victory
Oct 13, 2018 1:15 AM
MASSILLON Massillon was coming off its biggest win of the season to date. It was its most emotional and, easily, its closest.
As memorable as the Tigers' win over East St. Louis (Ill.) was, they made a completely different kind of memory as they welcomed another out-of-state opponent – Sun Valley of Pennsylvania – to Paul Brown Tiger Stadium on Friday. It turned into a night not soon to be forgotten by anyone on either side.
Massillon turned a 73-point first half into a school-record 101-6 win over the Vanguards.
"Our kids work hard and they deserve to play," said Massillon coach Nate Moore, whose 8-0 team will play at Louisville next Friday. "We subbed early and often. We just kept scoring. I don't know. I don't even know what to say."
The Tigers broke the most points in a game, which was 94, set in a 1922 win over Akron North. They were well on their way to that mark by the half, when they led 73-6.
Massillon was in front 94-6 after the third quarter. The Tigers would top the 100-point plateau on a 77-yard Raekwon Venson touchdown run with 1:56 remaining.
"They are top-notch, the highest level of high-school football program, and we're not," said Sun Valley coach Greg "Bubba" Bernhard, whose team fell to 3-5. "We lose our best three skill players in the first (half). We've got 37 kids in uniform. We're in a tough spot. We basically had to hang on. What are you going to do?"
The school record for points in a game wasn't the only mark to fall. Multiple individual career records also fell.
A week after Jamir Thomas became Massillon's all-time rushing leader in the 46-40 win over East St. Louis (Ill.), he added another mark to his illustrious career. This time, he became the Tigers' all-time leader in rushing touchdowns
Thomas came into the game two behind Bob Glass' all-time mark of 47 rushing scores set between 1935-37. He pulled within one of that mark with a 27-yard scamper to give Massillon a 17-0 lead after one quarter.
The record-tying run, a 46-yard burst with 2:01 into the second quarter, gave the Tigers a 24-0 lead. He would break the mark with 5:52 remaining in the half with a 39-yard touchdown run to make it 52-6 Massillon.
Thomas carried the ball just seven times on the night, rushing for 167 yards and three scores.
Tyree Broyles became the Tigers' all-time leader in kickoff return touchdowns when he took the second-half kickoff back – after getting the ball handed to him by a teammate at the Tiger 24 – 76 yards for his third career score. Broyles' record, which broke the old mark of two set by Arvine Ulrich in 1922, made it 80-6 Massillon.
"We had a couple of records go down tonight, so I'm really happy about that," said Moore, whose team did suffer a key injury when Zion Phifer – who scored the Tigers' first touchdown – was taken off the field with an apparent head injury late in the first half. "Jamir Thomas with the all-time career rushing touchdown record and Tyree Broyles with the all-time career kickoff-return touchdown record. Those are great things; two records which stood the test of time and two really good players who deserved those records."
The kickoff return for a score would give Massillon touchdowns five different ways: rushing, passing, kickoff return, punt return and interception return. Tre'Von Morgan would catch a touchdown pass and return a punt for a score, while Kyshad Mack and Max Turner each had interception returns for a score.
Marcellus Blake had two rushing touchdown as well for the Tigers.
Massillon would out-gain Sun Valley 582-274 in total offense. Julz Kelly would score the Vanguards' only touchdown on an 81-yard pass from Anthony Ellis to make it 45-6, but would be injured on the play.
Reach Chris at 330-775-1128 or chris.easterling@indeonline.com.
On Twitter: @ceasterlingINDE