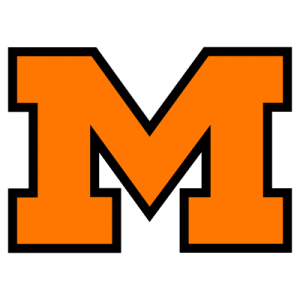 Tigers defense steals show in stifling St. V-M
MASSILLON The storyline going into Friday night's season opener between Massillon and St. Vincent-St. Mary was simple. It would be the Tigers' talent-laden offense against the Irish experienced and strong defense.
Turns out, someone forgot to tell the Massillon defense it was going to have to take second billing.
The Tigers forced four St.Vincent-St. Mary turnovers, while stifling the Irish offense most of the night, to help key a 35-7 victory at Paul Brown Tiger Stadium.
"I thought we really controlled the line of scrimmage," Massillon coach Nate Moore said. "I thought our front seven played really well. I thought they did a good job of reading their keys. A lot of mid-direction stuff and jet-sweep stuff and they did a really good job with that."
The key to the Tiger defensive effort, as much as the takeaways, was the way they did not allow the Irish to get their running game established. At least, not with highly-regarded tailback Terrance Keyes Jr.
A year after rushing for 198 yards against Massillon in a 13-10 Irish win in Week 9, Keyes was held to just 10 yards on 11 carries. As a team, St. Vincent-St. Mary had just 85 rushing yards on 32 carries, including just 20 yards on 14 second-half carries.
"I think we definitely had trouble establishing the run," said Irish coach Bobby Nickol, who was making his head-coaching debut. "There was a couple of small things we wanted to do, get the p
assing game going (because) we thought there was a couple of holes we were going to be able to take advantage of. We knew they were athletic; we knew that blocking-scheme-wise, we had to do a couple of different things up front to keep their blitzing off-base."
The Tigers, though, made sure that even when St. Vincent-St. Mary was able to get things going, it didn't go far. Of the four takeaways Massillon had, three of those came in its territory.
The first, a fumble recovery by Deon Williams a the Tiger 45 on the Irish's first possession, set up Massillon's first score. Aidan Longwell hit Aydrik Ford on a 24-yard touchdown pass on a fourth-and-seven play to give the Tigers a 7-0 lead with 4:51 remaining in the first quarter.
It was one of three touchdown passes by Longwell, who was 14-of-21 for 150 yards. He added second-half scoring tosses to Tre'Von Morgan and Dean Clark, which helped to blow open what had been a 21-7 game at the half.
"We were efficient in the passing game at times," said Moore, whose team ran for 177 yards, including 109 yards and a score by senior Jamir Thomas. "There's some things we have to sharpen up."
The Irish helped to turn the relatively close game at the break into a lopsided one with giveaways on three of its first four second-half possessions. Ben Krichbaum recovered a pair of fumbles on strip sacks for Massillon, while also intercepting a pass at the Tiger 15.
It was more than just turnovers which helped the Tigers turn away the Irish. They also managed to swing momentum to their side almost instantaneously after St. Vincent-St. Mary appeared to get it going its way.
The Irish capped a 13-play, 80-yard drive when Luke Lindsay hit Joshua Jones on a 19-yard fade route to tie the game at 7-7 with 8:53 remaining in the first half. Massillon, though, turned the subsequent kickoff into an 88-yard Tyree Broyles touchdown for a 14-7 lead which it would never relinquish.
"It was freaking huge," Nickol said of Broyles' return. "It was absolutely huge. It's 7-7, we have a lot of momentum going and things are kind of pushing our way. … As soon as he brings that back, it just kind of took the wind out of our sails."
Reach Chris at 330-775-1128 or chris.easterling@indeonline.com.
On Twitter: @ceasterlingINDE