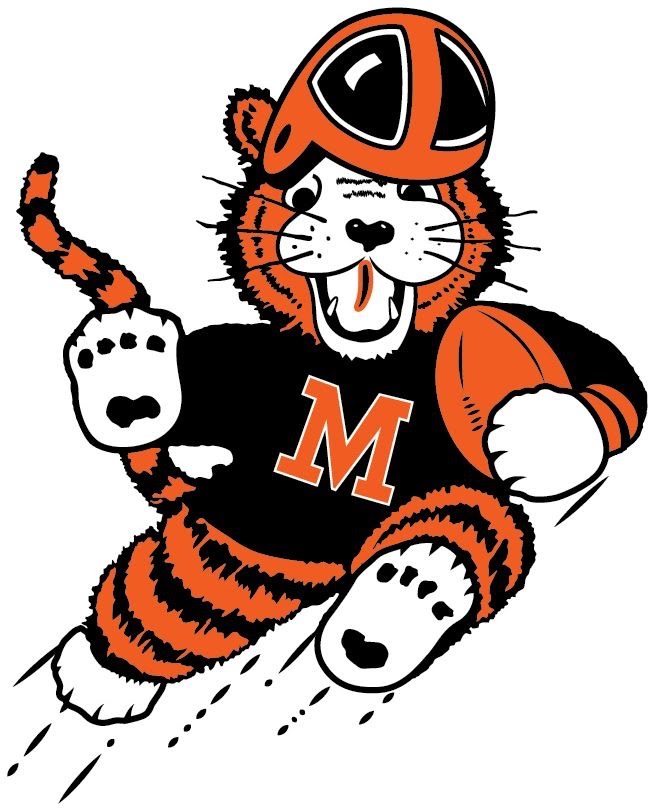 It was difficult for the coaches to curb their enthusiasm at the Spring Kickoff when talking about this year's Massillon football team.  That's because they are blessed with a wealth of talent and experience returning from the 2017 team, which finished 10-4 and captured the Region 7 title.  In addition, the entire coaching staff returns.
Coach Moore and several key assistants spoke at the Kickoff and provided these highlights:
J.P. Simon – Defensive Line and Off-Season Conditioning
"This off-season has been great.  Our guys really attacked the weight room and agility.  We came back with something to prove."
"All of the linemen were on the wrestling team.  They really worked hard."
"The (strength and conditioning) program is a throwback to the days of Steve Studer."
Craig McConnell – Defensive Coordinator / Outside Linebackers
"We're very excited about this season.  We have a lot coming back."
"We want to be competitive every day."
Not much will change defensively.  The base alignment will be 3-4 with cover 4.  But they will have the ability to change to a 4-man front and cover 3.
Goals: Win 1st down 70% of the time; get off the field on 3rd down; dominate the red zone.
"Dean Clark will be the leader of the defense.  I wish I had eleven of him."
John Mazur – Offensive Coordinator / Offensive Line
"We're way ahead of last year; lots of experience.  We had four extra weeks of practice last year (e.g., playoff weeks)."
"We (offensive line) will be strong.  A lot of 6'-1", 280 lb. guys that can move.  They will have the best feet (he's seen since he's been here)."
Three starters return on the offensive line.
Fifteen players have been timed in the 40-yard dash at 4.7 seconds or faster.
The offense will throw the ball a little more this year, in addition to running the power.
Jarrett Troxler – Quarterbacks
Skill guys are hard workers.
Quarterbacks and receivers have been working together over the winter early in the morning.  Also working with film.
Lots of depth at the skill positions.  A high level of competition is expected this summer.
The offense will be multiple with lots of formations.  A lot of guys to get the ball to.  No huddle set.  Will throw the ball more than last year.
"We need to manage the expectations for next year."
Nate Moore – Head Coach
"What a different feeling it is this year to know how far ahead we are from a year ago.  We have an unbelievable staff."
Pro Days went very well according to Moore.  There were several colleges in attendance, including Ohio State, Northwestern, Illinois, Maryland, Pittsburgh, Cincinnati, Miami, Toledo, Bowling Green, Kent State and Eastern Michigan, plus several lower division schools.
Four players have received scholarship offers to play Division 1 college football, including Jamir Thomas (Michigan State, Pitt and Kentucky), Tre'von Morgan (Akron, Toledo and Eastern Kentucky), Dean Clark (Yale, Toledo, U.S. Air Force and Army), and Jayden Ballard (Akron, Bowling Green and Eastern Kentucky).  Three other players have received offers from lower division schools.
The Booster Club has been instrumental in helping to fund several summer camps, including Notre Dame of Cleveland, Michigan State, Ohio State, Penn State and Pitt.
The coach is really excited about the schedule, citing eight home games.  "There is nothing better than playing at Paul Brown Tiger Stadium."  The schedule also features three out of state teams and a first time visit to Louisville
"Talent-wise we're in a really good place.  The quality of our young men is outstanding.  We have great kids and great coaches."
"Last year's team loved playing for Massillon.  That has to continue."
Keys for this year: summer development utilizing position units; leadership (much difference place than a year ago) and continue to win with toughness.