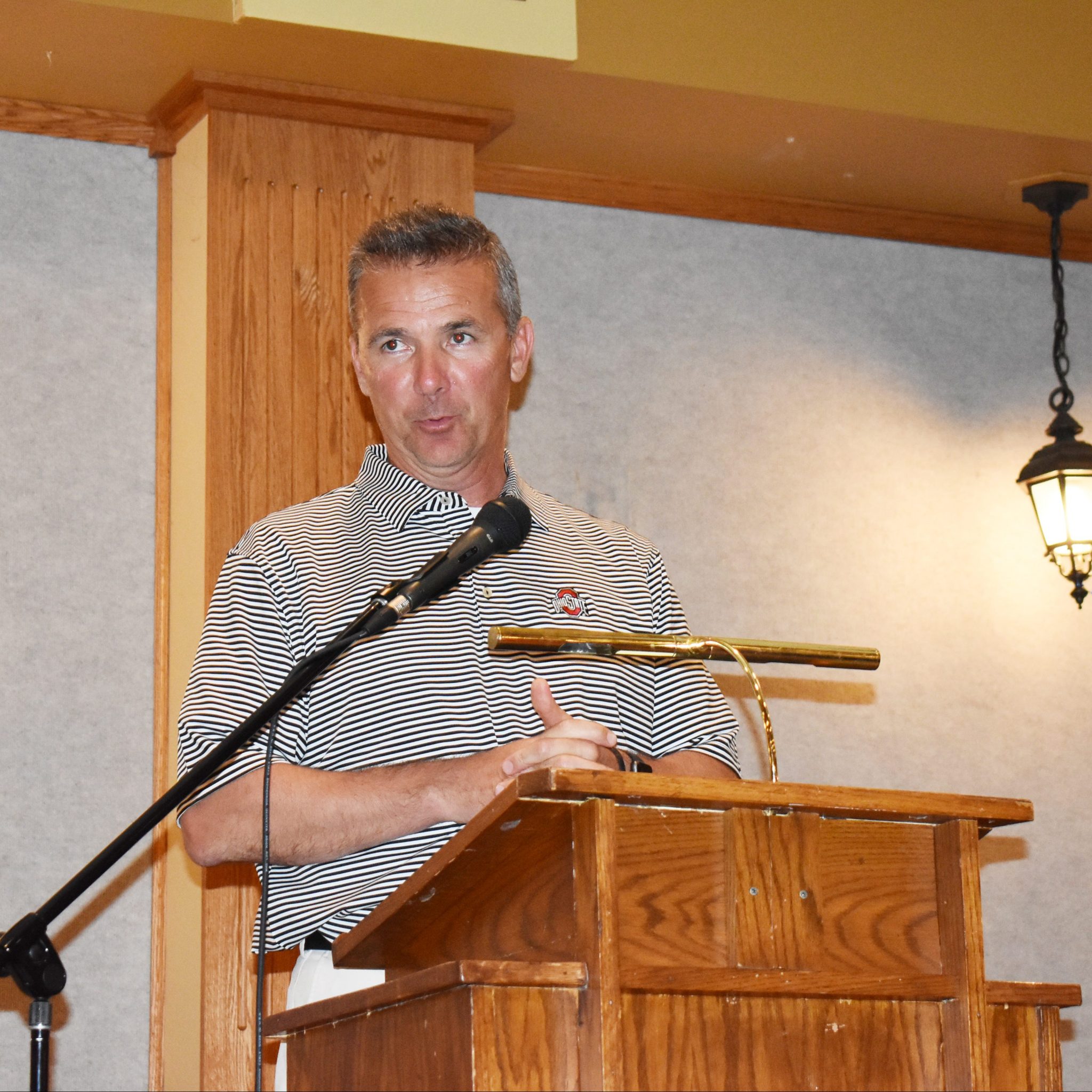 Nearly 300 avid Tiger fans packed the Massillon Knights of Columbus for the annual Spring Kickoff and they didn't go away disappointed.  That's because the evening belonged to Ohio State Coach Urban Meyer, who talked at length about his connections to Massillon, and Tiger Coach Nate Moore, who with his staff provided an in-depth preview of this year's football edition.
"I've been a Massillon Tiger football fan my whole life," said Meyer, praising the city, the players and the coaches.  He also had a soft spot for former Massillon and OSU coach Earl Bruce, who accepted him as a graduate assistant while at Ohio State.  "Earl Bruce was like a father to me," he said.  "He believed in team first ahead of self.  Above all he believed in toughness."
Coach Meyer spoke extensively about his career, while interjecting comical stories that entertained the crowd throughout the speech.  But he also had praise for former Massillon and OSU players Gareon Conley and Devin Smith.  He called Conley one of his all-time favorite players.  Now he has Thayer Munford, his starting left offensive tackle.  "He has done everything right," said Meyer.  "If he keeps doing what he has, this is going to be a great story."
Tomorrow: 2018 Tiger football team preview.