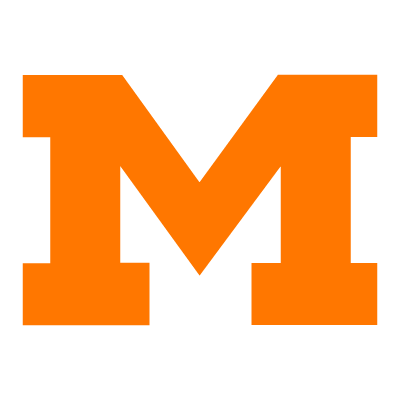 Each week during the football season the staff of massillontigers.com will provide input of their choice related to the recent games or Massillon football in genera
Many area football fans believe that Massillon and Boardman are the best teams in Region 7.  As luck would have it, they were paired against each other in the opening round of the playoffs.  The Tigers came out on top in a come-from-behind effort, 28-23, but it wasn't without some nail biting.  The game plan for Massillon was to pound the ball up the middle with the power running attack and wear down the defense, something that has worked in most games this year.  But against Boardman, it was a different story.  Aside from  an opening drive that netted a touchdown, the running attack was almost completely shutdown.  The reason for this, according to Coach Moore, was the different method that the Spartan defensive line used to attack, something that was different from the scouting films.  And the Tiger offensive line was never able to adjust.  Fortunately, Massillon pulled it out in the fourth quarter using an overwhelming passing attack, this aspect being particularly effective on first down. Also, the defense did its part when it mattered the most.  Let's hope the rest of region does not measure up to Boardman. – DE
On Saturday "Principal Sal" tweeted.  "Our kids deserve to see a packed house in Wooster Friday!  Forecast looks great for November football.  No excuses . . . get your tickets this week!  TIG!"
As Paul Salvino's tweet confirms, we fans do make a difference.  That was never more evident than last Friday evening as our Tigers came from behind to earn a victory over Youngstown Boardman.  You could see our young men feeding off the energy from the crowd.  This was the loudest PBTS has been all year.  Great job Tiger Players!  Great job Tiger fans!
We will need a like effort this week against Ashland.  We need the Tiger Nation to get your tickets and make the trip Wooster.  We need to take over the Wooster stadium.  A total Massillon effort will be needed to bring home another Tiger Victory. – GV
Round 2 for the Tigers is a match against Ashland this Friday at 7:30 pm.  The game will be played at Wooster High School.  The Arrows come into the game with a 9-2 record, having dropped contests to 9-2 Clyde 22-19 and 5-5 Wooster 34-31.  Their signature win came against Mansfield in Week 7 by the score of 41-20.   Massillon Coach Nate Moore said at the Booster Club Meeting that Ashland is a well-coached team.  They are a good team and play very disciplined ball.  Only three players go both ways full-time.
Offensively, the game revolves around quarterback and Mr. Ohio Football candidate Keagan Armitage.  A 6′-2″, 208 lb. senior, Armitage has passed this year for around 3,000 yards, including 300 in the 48-47 overtime win over Columbus Mifflin in Round 1.  He has completed 65% of his passes and converted 31 touchdowns. At the other end of these passes is a fine group of receivers, including 6′-6″ Manny Langston and 6′-5″ Kamrin Knowlton Golings, who have caught 80 passes between them for 1,541 yards and 17 touchdowns.  But don't forget Bryke Williams.  Although small in stature, he has grabbed 61 passes for 724 yards and 6 touchdowns.  But don't think  Ashland is all about the pass.  They also have two very capable runners including the quarterback Armitage (974 yards and 18 touchdowns) and Owen Reef (853 yards).  Moore stated that all of the skill players have good speed and the running back "runs hard."  The offensive line averages 6′-0″, 253 lbs.
Ashland will line up in an empty backfield; that is, a quarterback in the shotgun with five wide receivers.  The "running back" is one of the receivers, aligned in a slot position.  Most passing plays are directly from this formation.  When the Arrows want to run they motion the slot receiver/running back to quarterback for a  jet-sweep handoff or a quarterback read option.  Occasionally, the quarterback will run the ball on his own without prior motion.  They will run the ball about 50% of the time.  Massillon hopes to put pressure on the quarterback to force him into quick throws and bad decisions.
Defensively, Ashland is very similar to Austintown Fitch, who Massillon defeated 38-28 earlier in the season.  The alignment is 3-3 with a cover-3.  The defensive line averages 6′-0″, 243 lbs.  Personnel-wise, Moore said that they have some good players at safety and defensive line.  But the best player is Mason Harpster, a 5′-8″, 185 lb. linebacker.  He is a tough kid that makes most of the tackles.
The Arrows punt the ball out of the same formation that they use for offensive plays.  The quarterback just steps back a bit prior to the kick. — DE
Click here for the Division 2 playoff bracket