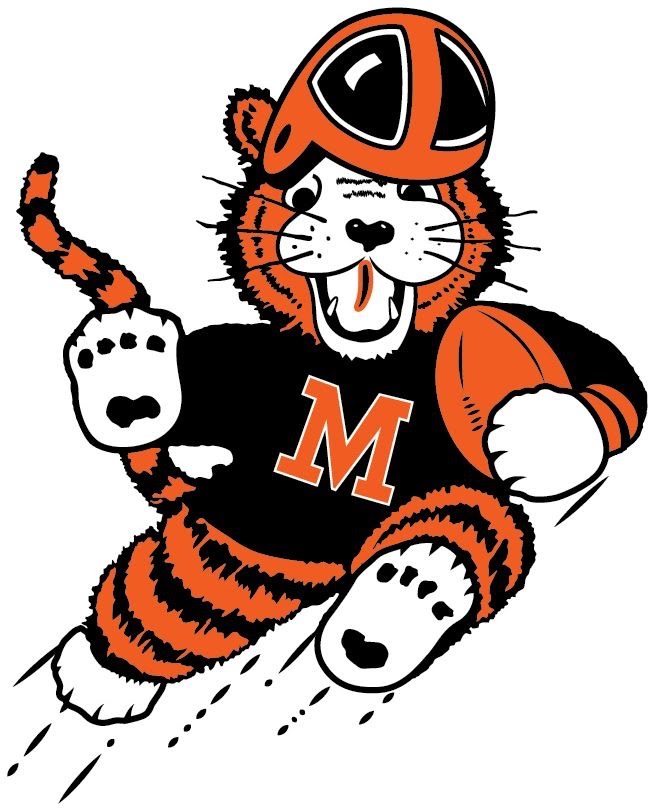 Report by Rick Dalsky, Booster Club Secretary
The Massillon Tiger Football Booster Club held its latest General meeting in the WHS media center on Monday 11/6/17 at 7:00pm.  Booster Club President Steve Berecek welcomed everyone and said "let's keep it going."  He encouraged everyone to consider supporting the Massillon Museum levy (Issue 18) and the School renewal levy (Issue 43).
President Berecek then introduced Tiger Head Coach Nate Moore who brought Defensive Line Coach JP Simon to the meeting. They showed film from the Boardman game and answered many questions from the audience.
Coach Moore then introduced two football players: Senior Captain WR/S #3 Austin Kutscher and Junior S/WR #19 Dean Clark who addressed the club on the Boardman game and the upcoming tournament game vs. Ashland.  They also answered several questions from the audience.
Coach Moore and Coach Simon then reviewed Ashland game film and discussed their potential lineup.  They also answered questions from the audience.
Final Announcements:
There is one bus going to Wooster for the Ashland game.  Tickets are $20 each and are available from Matt Keller at Keller's Office Furniture store in downtown Massillon. The bus leaves the Towne Plaza Shopping Center at 5:30pm this Friday (11/17). No food will be provided. Door prizes were announced.
Go Tigers!! BEAT Ashland!!